In our continuing efforts to provide the best advice and support for those facing amputation for their cats and dogs, we have developed the Tripawds Required Reading List.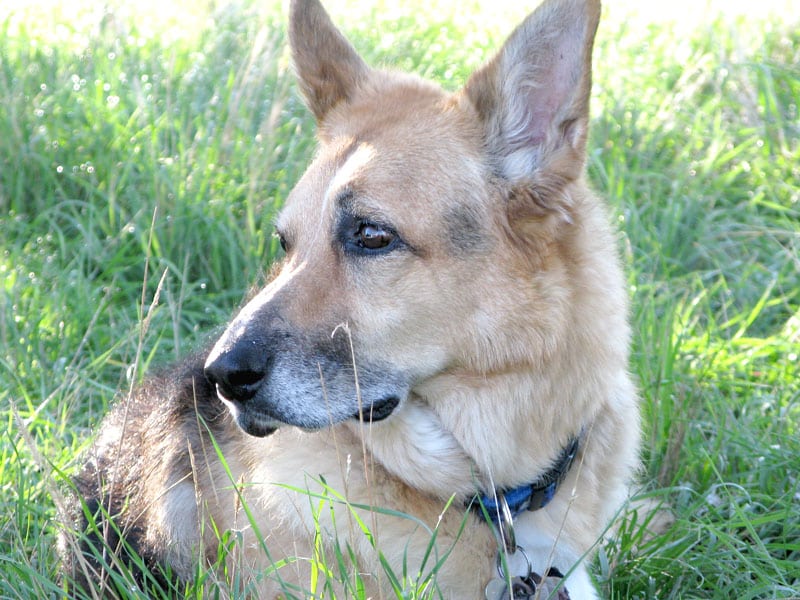 These links answer many of the most commonly asked questions about:
amputation for dogs and cats
pet cancer treatment options and care
how to keep your Tripawd strong and fit from puppy days to the senior years.
We began as a dog-centric community, but each day we are adding more information to help cats facing amputation of a limb. Thanks for your patience as we grow our Tripawd cat information knowledgebase.
This extensive list is just a small sampling of informative posts from the Tripawds Featured Blogs. Much more advice can be found by searching the Tripawds Community Discussion Forums.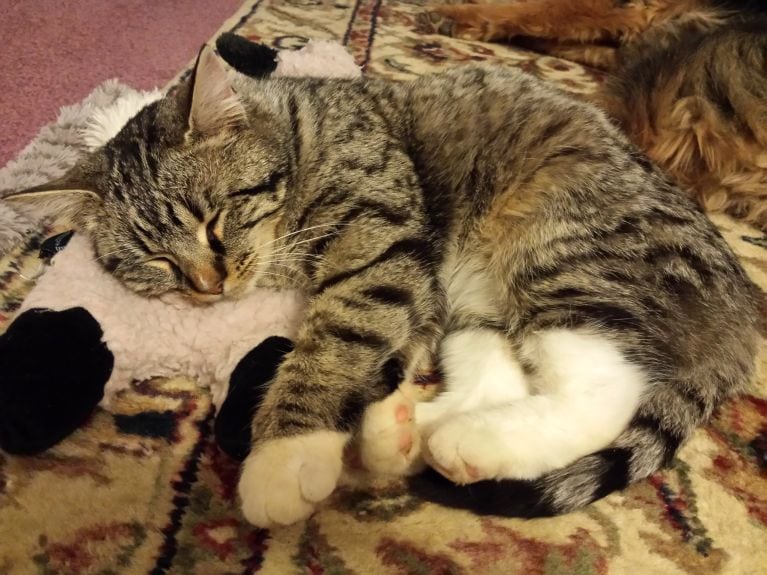 Cat and Dog Amputation Surgery Tips
Frequently Asked Questions: Learn About Tripawd Dogs and Cats, Part 1
Top Ten Questions: Amputation And Coping with Bone Cancer
(Read Related Forum Discussion)
Pre-Amputation: Choosing a Vet for Amputation Surgery
Pre-Amputation: Surgery and Recovery Tips from Dr. Wiltzius
Pre-Amputation: Partial vs. Full Leg Amputation
Pre-Amputation: Amputation Not an Option?: Consider Bisphosphonates
Pre-and-Post Amputation: Pain Relief Tips for Tripawd Cats and Dogs
Post-Amputation: Prevent and Manage Pain in Dogs and Cats
Post-Amputation: Side Effects After Amputation
Post-Amputation: Suture Reactions at Amputation Site
Post-Amputation: Fluid Build-Up and Seromas
Post-Amputation: Post-Surgery Incision Care for Dogs (good for cats too!)
Tripawd Cat and Dog Cancer Information
Diagnosis: MRIs versus CT Scans
Diagnosis:  X-rays vs. CT Scans
Diagnosis: Why Biopsies Matter
Cancer Care: Oncologist or Family Vet, Which is Better?
Cancer Care: Tumors and Treatment Options for Dogs
Cancer Care: Dog Cancer Clinical Trials: What You Need to Know
Cancer Care: Prednisone and Dog Cancer Tips
Cancer Care: Metronomic Chemotherapy
Cancer Care: How Many Chemo Sessions are Best for Osteosarcoma in Dogs?
Tripawd Mobility & Fitness Tips
Devices: Prosthetics for Tripawds Pros and Cons from OrthoPets
Devices: Wheelchairs for Tripawds, When and How They Can Help?
Fitness: Orthopedic Health Tips from Colorado State University
Fitness: Tips, Exercises and Stretches
Fitness: Chiropractic Care Basics
Fitness: Acupuncture and Rehabilitation Therapy Tips
Tripawd Dog Pawrents; check out the Tripawds e-books
for fast answers to most common questions.
Best Gear for Amputee Pets
Harnesses: Best Mobility and Walking Harnesses for Helping Three Legged Dogs
Harnesses: Popular All-Purpose Webmaster Harness
Beds: Best Beds for Tripawd Dogs and Cats
Boots and Shoes: Dog Boots Protect Paws and Provide Traction
Raised Bowls: Elevated Feeding Stations Help Tripawd Posture
Crates and Confinement: Best Pet Gates, Pens & Crates for Safe Amputation Recovery
Mobility Tips for Tripawd Dogs and Cats
Pain Management: Farabloc EMF Shield for Post Surgery Comfort
Fitness: Strengthening and Fitness Tips
Fitness; Therapy Tips to Help Tripawd Dogs Stay Strong
Fitness; Strengthen Your Dog's Core Muscles with these Exercises
Fitness; Swim Your Three-Legged Dog Safer and Longer with a Float Coat
Cancer Care for Dogs and Cats
Cancer Care: Jerry's Canine Cancer Diet & Supplements
Cancer Care: Pill Taking Treats, Strategies and Secret Recipes
Cancer Care: Goats Milk Perks Up Finicky Tripawd Appetites
Cancer Care: Runny Poo? Try Eating Clay
Cancer Care: When Surgery and Chemo Are Not Enough to Fight Dog Cancer
Cancer Care: Mushroom Therapy Basics to Fight Dog Cancer
Cancer Care: What Is Apocaps Apoptogen Formula For Dogs?
Cancer Care: Can Dogs Take Antioxidants with Chemotherapy?
Cancer Care: Improve Your Dog's Appetite During Chemotherapy
Cancer Care: How to Help Coughing From Lung Mets
Cancer Care: Artemisinin FAQs for Dog and Cat Cancer
Cancer Care: Vaccinations After a Dog or Cat Cancer Diagnosis
Diet Tips for Dogs and Cats
Cat Diet: The Basics of Cat Nutrition
Dog Diet: Links and Resources for Healthy Commercial and Homemade Dog Foods,
Dog Diet: Best Tips for Keeping Your Tripawd's Weight Down
Dog Diet: Goat's Milk Perks Up Finicky Appetites
Dog Diet: Get Your Dog Eating After Amputation Surgery
Dog and Cat Diet: Balanced EFAs Create Optimal Tripawd Diets
Dog and Cat Diet: Learn from the Dog Food Advisor
Mobility Tips for Tripawds
Pain Relief: Homeopathic Hip and Joint Pain Relief for Dogs
Pain Relief: Homeopathic Pain Relief Remedies
Pain Relief: Dasuquin with MSM for Dogs Promotes Healthy Joints
Pain Relief: Phantom Limb Pain Relief with Homeopathy
Medication and Supplements
Medication: Before You Buy Pet Meds, Read These Tips
Medication: How to Choose Quality Supplements Versus Rip Offs
Medication: The Flea Dilemma for Cancer Dogs (and Cats!)

Read Before Amputation
Pre-Amputation: How to Find Emergency Financial Help for Vet Bills
Pre-Amputation: MRSA Prevention in Canine Amputee Patients
Pre-Amputation: Learn About Post-Amputation Bleeding in Greyhounds
Pre-Amputation: Dr. Nancy Kay Explains How to Advocate for Your Tripawd
Pre-Amputation: How To Help Your Vet Make Best Pet Healthcare Decisions
Living Life on Three Legs
Tripawd Living: Tripawds Quality of Life Survey Tells All
Tripawd Living: Tripawds Three Legged Dog Survey Tells All
Tripawd Living: Tripawd Cats Share Tails About Amputation
Tripawd Living: A Tale of Three Tripawds Podcast

Tripawd Living: 2013 Tripawds Survey Results: Long-Term Osteosarcoma Survivors
Tripawd Living: How to Choose the Best Pet Insurance Policy
Tripawd Living: Training Tips and Tripawd Behavior Podcast with Sarah Wilson
Tripawd Living: DIY Coats for Tripawd Dogs
Tripawd Cancer Care
Cancer Care: Questions to Ask Your Veterinary Oncologist
Cancer Care: How to Give a Dog Pills
Cancer Care: How to Be More Dog (Learning to Cope with a Diagnosis)
Cancer Care: Dr. Dressler's Dog Cancer Survival Guide Kit
Cancer Care: Learn About Mushroom Based Immunity Supplements
Cancer Care: Mast Cell Cancer Diagnosis and Treatment
Cancer Care: Veterinary Oncologist Q&A on Tripawd Talk Radio
Cancer Care: Holistic Pet Care Helps Cats and Dogs Fight Cancer, Stay Healthy
Cancer Care: Holistic Pet Care: Meet Dr. McCullough of A Path With Paws
Cancer Care: How to Monitor Health Changes During Chemotherapy
Cancer Care: Everything You Need to Know About Osteosarcoma in Dogs and Cats
Diet Tips
Diet: Easy, Nutritious Homemade Food and Treats for Dogs
Diet: Three Legged Dog Diet Health Tips from Dr. Patty Khuly
Diet: Healthy Pet Diet eBook Offers 245 Homemade Dog Food Recipes
Fitness Fun
Fitness: Rehab and Fitness Tips for Tripawd Cats and Dogs
Fitness: Build Your Own Wobble Board
Fitness: Gentle, Safe Stretches for Your Tripawd
Fitness: Fun DIY Games to Keep Your Tripawd Injury Free
Fitness: The Importance of Canine Rehab and Exercise
Fitness: Survey Assesses Risk of Orthopedic Disorders in Canine Amputees
Mobility and Quality of Life
Hospice: Quality of Life Scale Tips with Pet Hospice Expert Dr. Alice Villalobos
Pain Relief: Tips for Managing Phantom Limb Pain in Dogs
(Read Related Forum Discussions)
Pain Relief: Leg, Knee and Hip Injuries and Non-Surgical Management
Pain Relief: DIY Elbow Hygroma Pressure Sore Wraps
Pain Relief: The Electromagnetic Field & Phantom Limb Pain Connection
Pain Relief: Learn How to Recognize, Treat Pain in Your Pets
Before Amputation
Pre-Amputation: Help Your Tripawd Recover From Surgery
Pre-Amputation: 'Without Regret' Book Prepares You for Amputation
After Amputation
Post-Amputation: Interactive Games for Recovering Tripawd Dogs
Post-Amputation: Calm Music for Recovering Tripawd Dogs and Cats
Post-Amputation: Cone of Shame Alternatives
Post-Amputation: Abscess Wound Care
Cancer Tips for Tripawds
Cancer Care: Help Your Dog Fight Cancer Advice Book
Cancer Care: Facts About Dr. Dressler's Apocaps
Cancer Care: Mushroom Therapy Tips to Fight Dog and Cat Cancer
Cancer Care: Real Stories and Practical Approaches to Dealing with Dog Cancer
Diet and Lifestyle Tips
Dog and Cat Diet: Resources, Tips and Recipes for Healthy Dog and Cat Diets
Tripawd Living: Guardians of Being Teaches You to Think More Dog
Tripawd Living: Strollers Help Animal Amputees Get Around
Tripawds Lifestyle: Natural Flea and Tick Sprays We Love
Tripawds Lifestyle: How to Be Good to Your Good Old Dog
Mobility and Quality of Life
Pain Management: Hot Cold Therapy Pack Options for Dogs, Cats
Pain Management: Cool Tripawds Dig The Chilly Mat
Pain Management: Vet-recommended Nature Made SAM-e
Hospice: So Easy To Loves Helps You Cope with Grief
Hospice: Help for Coping with Anticipatory Grief
The Tripawds Story
Jerry's Story: How Tripawds Came To Be
Tripawds on TV: Watch Jerry in the PBS Documentary: NATURE "Why We Love Cats And Dogs"
Spirit Jerry: How We Coped with the Grief, and our Search for Jerry's Acres
Spirit Jerry: Video Tribute to a Canine Cancer Hero
Tripawds Leg-a-Cy: Meet New Tripawds Spokespup Wyatt Ray Dawg
Coping With Loss
Tripawd Forums: Hospice Guide and Grief Support Resources
Tripawds News: Penny Jars Measure a Dog's Quality of Life
Tripawd Forums: Question Yourself to Prepare for Pet Loss
Spirit Jerry: How We Knew His Time Had Come
Emotional Health: Fear, Guilt and Anticipatory Grief
Emotional Health: Free Counseling from the Argus Institute
Emotional Health: Acknowledge There Is Nothing Left To Lose
Emotional Health: Understand The Truth and Welcome Reality
Fun Stuff
Tripawd Gifts: Show Your Tripawd Pride with Three Legged Dog and Cat T-Shirts, Mugs & More!
Tripawd Gifts: Pay Tribute with Custom People & Pet Memorial Jewelry
Tripawd Heroes: Inspawrational Canine Amputees Loving Life on Three Legs
KillBarney Blog: What is the KillBarney Tour?