In our continuing efforts to provide the best advice and support for those facing amputation for their cats and dogs, we have developed the Tripawds Required Reading List.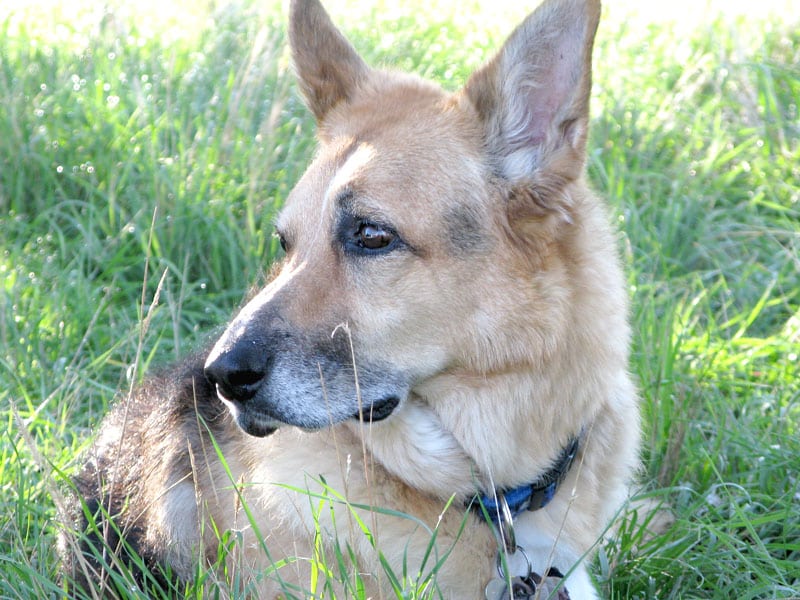 These links answer many of the most commonly asked questions about:
amputation for dogs and cats
pet cancer treatment options and care
how to keep your Tripawd strong and fit from puppy days to the senior years.
We began as a dog-centric community, but each day we are adding more information to help cats facing amputation of a limb. Thanks for your patience as we grow our Tripawd cat information knowledgebase.
This extensive list is just a small sampling of informative posts from the Tripawds Featured Blogs. Much more advice can be found by searching the Tripawds Community Discussion Forums.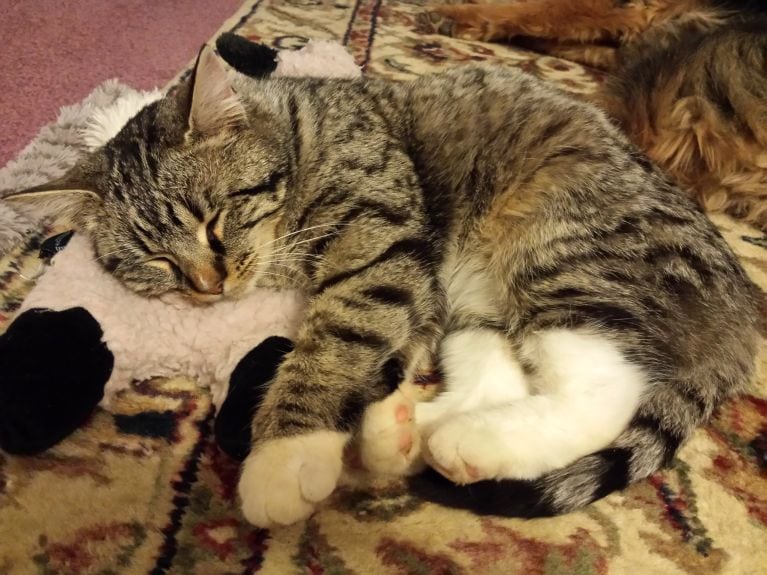 Cat and Dog Amputation Surgery Tips
Frequently Asked Questions About Tripawd Dogs and Cats, Part 1
Top Ten Questions About Amputation And Coping with Bone Cancer
(Read Related Forum Discussion)
Choosing a Vet for Amputation Surgery
Partial vs. Full Leg Amputation for Pets, What's Better?
Pain Relief Tips for Tripawd Dogs and Cats
Prevent and Manage Pain After Amputation for Tripawd Dogs and Cats
Amputation Wound Care for Post-Surgery Dogs (good for cats too!)
Suture Reaction After Amputation Surgery
Amputation Surgery and Recovery Tips from One Vet
Fluid Build-Up and Amputation Seromas: What You Need to Know
Amputation Not an Option? Consider Bisphosphonates
Tripawd Cat and Dog Cancer Information
Diagnosing Bone Cancer in Dogs: What to Expect
Oncologist or Family Vet: Which is Better?
MRIs versus CT Scans: What's the Difference?
X-rays vs. CT Scans for Bone Cancer Staging
Why Biopsies Matter if Bone Cancer is Suspected
Bone Cancer Tumors and Treatment Options for Dogs
Pet Cancer Clinical Trials and What You Need to Know
Prednisone and Dog Cancer Tips
Metronomic Chemotherapy Information Links
How Many Chemotherapy Sessions are Best for Osteosarcoma in Dogs?
Tripawd Mobility & Getting Around Tips
Prosthetics for Tripawds: Learn About Pros and Cons from OrthoPets
Orthopedic Health Tips for Tripawds from Colorado State University
Wheelchairs for Tripawds: When and How They Can Help?
Rehab Tips, Exercises and Stretches (3-part video interview)
Chiropractic Care Basics for Tripawd Dogs
Acupuncture and Rehabilitation Therapy Tips for Tripawds
Tripawd Dog Pawrents; check out the Tripawds e-books
for fast answers to most common questions.
Tripawds Gear Blog
Strengthening and Fitness Tips for Keeping your Tripawd Strong, Healthy and Fit
Rehab Therapy Tips to Help Tripawd Dogs Stay Strong
Strengthen Your Dog's Core Muscles with these Exercises
Swim Your Three-Legged Dog Safer and Longer with a Float Coat
Harnesses: Best Mobility and Walking Harnesses for Helping Three Legged Dogs
Harnesses: Popular All-Purpose Webmaster Harness
Boots and Shoes: Dog Boots Protect Paws and Provide Traction
Raised Bowls: Elevated Feeding Stations Help Tripawd Posture
Crates and Confinement: Best Pet Gates, Pens & Crates for Safe Amputation Recovery
Pain Management: Farabloc EMF Shield for Post Surgery Comfort
Tripawds Nutrition Blog
Cancer Therapy: Jerry's Canine Cancer Diet & Supplements
Cancer Therapy: Aloha Medicinals K9 Immunity & Transfer Factor
Cancer Therapy: Power Mushrooms Immune Boosting Supplement
Cancer Therapy: Learn About Apoptosis and Canine Cancer
Hip/Joint Pain: Dasuquin with MSM for Dogs Promotes Healthy Joints
Dog Diet: Links and Resources for a Healthy Dog Foods
Tripawds Downloads Blog
 Download the Tripawds fitness e-book for tips on staying happy strong.
Cancer Treatment: Dr. Dressler's Dog Cancer Survial Guide Kit

Phantom Pain: Tips for Managing Phantom Limb Pain in Dogs
(Read Related Forum Discussions)
Dog Diet: Healthy Pet Diet eBook Offers 245 Homemade Dog Food Recipes
Tripawds Amazon Selections Blog
Amputation: Never regret your decision to amputate.
Cancer Therapy: Help Your Dog Fight Cancer Advice Book
Emotional Recovery: Guardians of Being Teaches You to Think More Dog
Pain Management: Vet-recommended Nature Made SAM-e
The Tripawds Story
Jerry's Story: How Tripawds Came To Be
Tripawds on TV: Watch Jerry in the PBS Documentary: NATURE "Why We Love Cats And Dogs"
Spirit Jerry: How We Coped with the Grief, and our Search for Jerry's Acres
Spirit Jerry: Video Tribute to a Canine Cancer Hero
Tripawds Leg-a-Cy: Meet New Tripawds Spokespup Wyatt Ray Dawg
Coping With Loss
Tripawd Forums: Question Yourself to Prepare for Pet Loss
Spirit Jerry: How We Knew His Time Had Come
Emotional Health: Fear, Guilt and Anticipatory Grief
Emotional Health: Free Counseling from the Argus Institute
Emotional Health: Acknowledge There Is Nothing Left To Lose
Emotional Health: Understand The Truth and Welcome Reality
Fun Stuff
Tripawd Gifts: Show Your Tripawd Pride with Three Legged Dog Merchandise!
Tripawd Gifts: Pay Tribute with Unique Pet Memorial Jewelry