Many Tripawd pawrents spend more money on their dog's veterinary care than their own medical needs.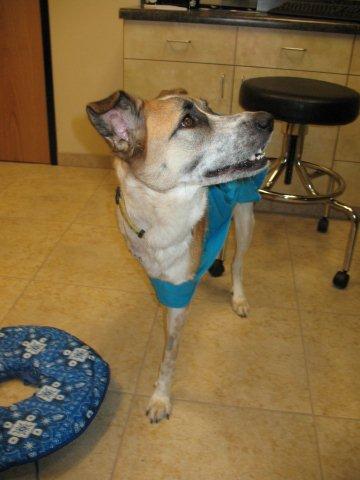 Even so, the cost of care most often plays a big role in what we can or can't do for our animal companions.
While there's nothing wrong with taking price into consideration when it comes to veterinary care, keep in mind that finding the lowest price doesn't necessarily guarantee the best medicine either.
Dr. Nancy Kay, author of "Speaking for Spot: Be the Advocate Your Dog Needs to Live a Happy, Healthy, Longer Life", recently discussed this in her blog post:
"Price Shopping: To Be Avoided at All Costs."
Dr. Kay advises clients to take a few things into consideration after recovering from sticker shock. Before hurrying out the door to the cheapest place in town, try to  understand that the reasons why prices can be so dramatically different from clinic to clinic is because:
The level of experience that the staff has achieved may be different
The level of technology and care provided may be of higher or lower quality
For example, paying for a board-certified veterinary practitioner to handle your dog's chemo care will cost more, because, "the expertise a veterinary specialist brings to interpreting laboratory test results may be greater than that of a general practitioner," says Dr. Kay.
Additionally, if a clinic has on-site lab processing, 24-hour care and advanced imaging equipment, these services wil require on site technicians, which of course Dr. Kay says will have "time and costs involved in maintaining equipment.  Certainly charges to the client for this should be higher."
The more services a vet clinic office provides, the more time you'll save, but the more you will pay for care. And while even the most frugal of us may think that those bells and whistles aren't totally necessary, when it comes to veterinary care they can save your dog's life.
While many pawrents have had great success saving money on amputation surgery and chemo treatments, we have seen some tragic outcomes of dogs who received substandard care. This also applies to purchasing supplements, many of which seem like a bargain but are total rip-offs.
The best advice Dr. Kay shares in her post?
"Keep in mind the potential for complications.  If a significant complication occurs due to substandard care, you will end up spending a great deal more money treating it, not to mention associated emotional energy, than you would have spent at the better more expensive clinic to begin with."