Helpful Books, Websites, Support Groups and More Resources for Dog and Cat Amputation Recovery and Care
Tripawds Community Resources:
Scroll down for more than 100 helpful websites, support groups, clinical trials, financial help resources and more!
Websites About Pet Amputation, Cancer and General Health Tips
Support Groups and Forums for Cats, Dogs or Both:

What to Expect After a Dog or Cat Amputation Diagnosis: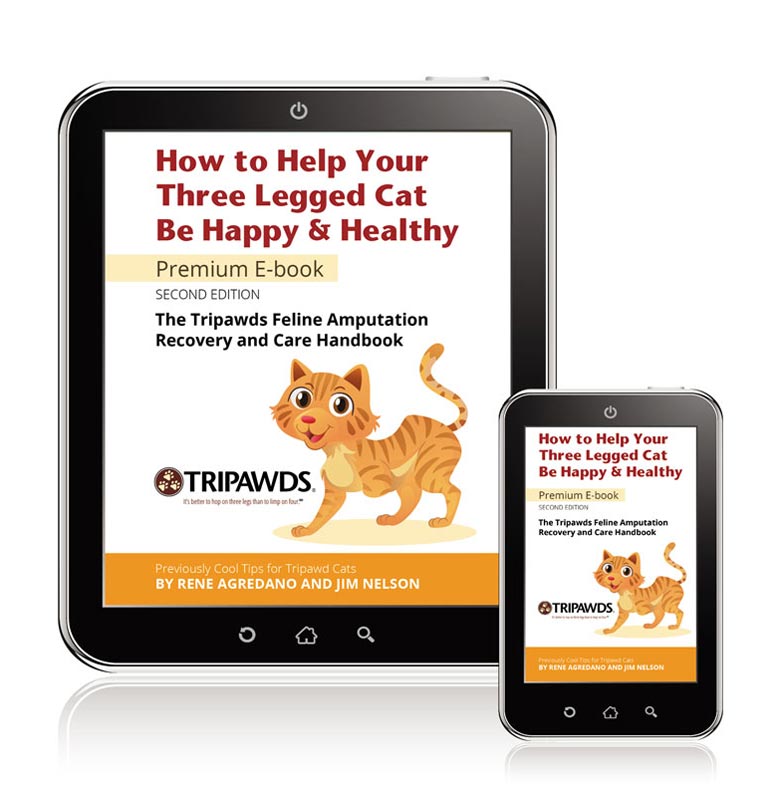 Support the Tripawds Foundation to Keep These Resources Available!
Pet Loss Grief Support:
Physical Aids for Challenged Dogs and Cats:
Prosthetics and Orthotic Braces for Tripawd Dogs and Cats
Pet Cancer Tips and Treatments:
Pet Cancer Holistic Treatment Alternatives:
Find Holistic Veterinarians and other Health Practitioners for Dogs and Cats:
Find Certified Veterinary Rehab Vets and Techs:
General Health Care Tips for Tripawds:
Veterinary Clinical Trials:
The following organizations also conduct canine cancer clinical trials. List subject to change, please contact Tripawds with any updates.
Advocacy and Fundraising Campaigns:
Join the Tripawds Blogs Community
Tripawds is home to 2000+ three legged dog and cat blogs and more than 21,000 registered members. Create your account or start a blog to participate in the discussion forums, live chat, and more!
Blogger
FREE!
All Member Benefits
Chronicle Your Journey
Upload Photos
And More!
Member
FREE!
All Public Resources
Discussion Forums
Private Messaging
Live Chat
Support TripAwds!
Support your Tripawds Community to attend monthly Live Q&A group calls and access members-only content. Supporter blogs get more upload space and extra features.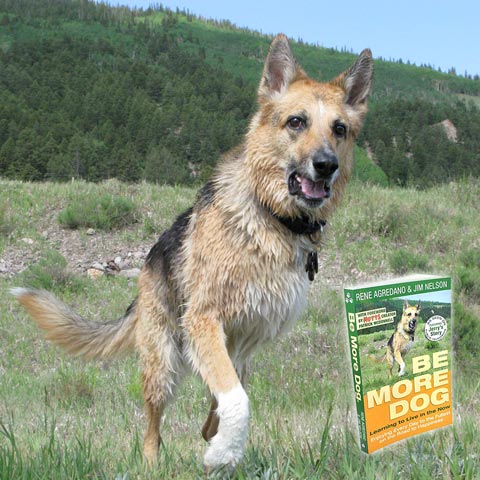 Be More Dog: Learning to Live in the Now
Be More Dog is the inspiring story of how one dog with terminal cancer led his people on a spiritual journey that turned their life around and opened their eyes to the importance of living in the Now. By Tripawds founders Rene & Jim with forward by MUTTS comics creator Patrick McDonnell.