Best Products to Help Three Legged Dogs and Cats

Browse the Tripawds Shops below for the best gear, e-books, nutritional products and fun gifts for three legged pets and their people.
NOTE: Secure checkout available for all items fulfilled by Tripawds, no Paypal account is required. Call 707-845-3129 (M-F, 9-5 PST) to order by phone. You may be directed to other secure sites for many more helpful products.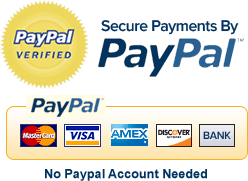 Visit the Tripawds Gear blog for helpful product reviews and demonstration videos. Here you will find the popular Ruffwear harness, Float Coat life jacket, the best canine rehab equipment, and many other assistive devices.

Download helpful pet amputation e-books, listen to Tripawd Talk Radio podcasts and watch pet health videos to help keep Tripawds healthy and fit.

Learn about the best dog supplements and healthy pet diets for Tripawds with or without cancer. Save on pet medications, healthy foods, and learn about K9 Immunity Plus, Power Mushrooms, Dasuquin, and more.
Show your Tripawd Pride and spread the love for three legged dogs and cats. Name your price for a Tripawds bandana, and shop for fun t-shirts, cards, stickers, and more. Get custom Tripawds jewelry here!
Browse pet supplies on Amazon to compare and save! Find select recommendations below or search for more helpful books and products on Amazon!
Amazon Recommendations for Tripawds:
Tripawds is a User-Supported Community
Please shop the Tripawds Shops above for helpful products that will help make life on three legs easier for you and your dog or cat. All purchases help keep Tripawds online.
If you find this site helpful, please support the Tripawds Foundation to help maintain assistance programs for three legged pets and their people everywhere!