If you're not sure when to use heat and ice after amputation or other surgeries, you're not alone. Many people are confused about when to apply heat, how to apply ice and the amount of time to apply it to cats and dogs.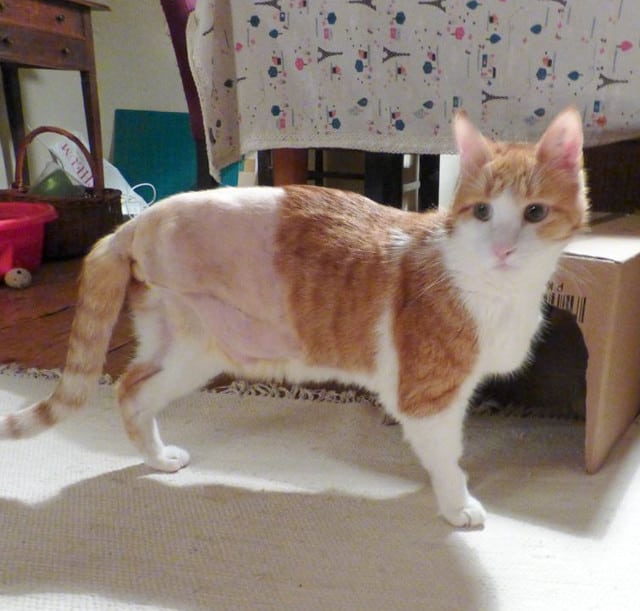 We were confused too, so that's why we turn to experts like animal massage therapist Wendy Richardson of Pawsitive Hands Canine Massage in Ontario Canada. In the blog post "Easy Massage Tips for Phantom Leg Pain in Tripawd Dogs and Cats," she advises:
First, you need to understand the stages of surgery recovery, which are as follows:
Acute Stage: the 24 hours following any surgery of procedure.
Sub Acute Stage: 24-72 hours after surgery. Usually the injury/surgery has stabilized.
Chronic Stage: 72 hours after surgery.
Ice and Heat Therapy Tips for Post-Amputation Healing
When it comes to Ice Therapy, the cold will constrict the blood vessels to stop inflammation and resulting pain. Glendale Veterinary Hospital says in this "How and When to Use Ice Therapy for Your Pet" patient information handout: "Ice therapy is the application of ice packs or cold packs to the external body to help aid in the healing and recuperation of injured soft tissues. Ice has a very good heat absorption capability, which means it is able to absorb a lot of heat from the soft tissues resulting in cooling effects that gets to tissues deeper within the body."
To reiterate when to use ice therapy, Dr. James St. Clair, founder of Top Dog Animal Health and Rehabilitation, explains more:
Now here's how moist heat therapy is different. Moist heat encourages healing by increasing the blood flow. It decreases pain too and is also very soothing to your pet. It should never be used during the first 72 hours after surgery.
Here's a video that explains more, with Dr. James St. Clair, founder of Top Dog Animal Health and Rehabilitation:
Never begin working on the injury site or incision until well into the chronic stage.
More Ways to Use Heat and Ice Therapy for Tripawd Cats and Dogs
During the chronic stage of the amputation surgery recovery Wendy Richardson recommends rotating heat and cold as follows:
First, apply heat for 3 minutes. Heat will loosen the fibers and increase blood flow to the area.

Always

test heat before application.
Next, apply cold for 2 minutes. Ice reduces swelling and inflammation. Crushed ice can be used, wrapped in a thin towel for the cold application.
When an injury is no longer acute, switch back and forth between ice and heat as follows:
Apply ice for five minutes, heat for 5 minutes, then ice for 5 minutes. Always end with ice.
Keep a towel between the ice pack and fur.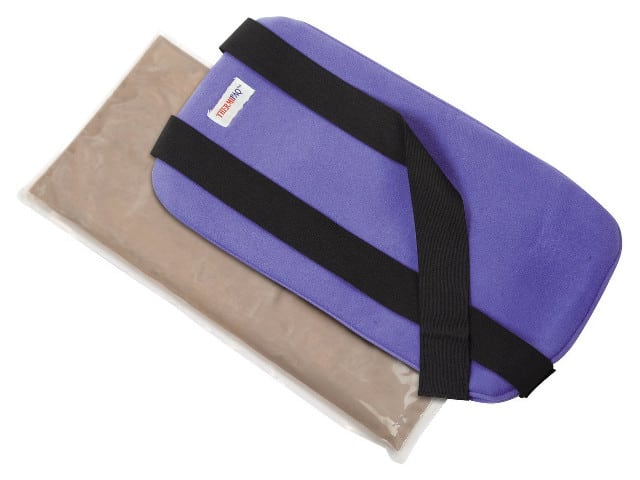 Keep in mind that not all dogs and cats will be receptive to heat and ice therapy. Start slowly, use lots of treats and if your new Tripawd pulls away, remember they're trying to tell you something. Don't force the session to continue, instead, praise your pet and try again later in the day.
Have you tried using heat and ice therapy for your recovering Tripawd? If so, how did it go? Share below, we love learning from this pawesome community!