One of the goals of the Tripawds Community is to show future Tripawd parents what amputation recovery for cats and dogs is all about. All the awesome Tripawd photos and fun Tripawd videos of happy Trikitties and rambunctious three-legged dogs are so hopeful when you've just heard the news that your pet needs an amputation. And although it's important to be optimistic that your pet will also be as joyful again, it's also critical to remember:
Amputation recovery for cats and dogs is always a little different.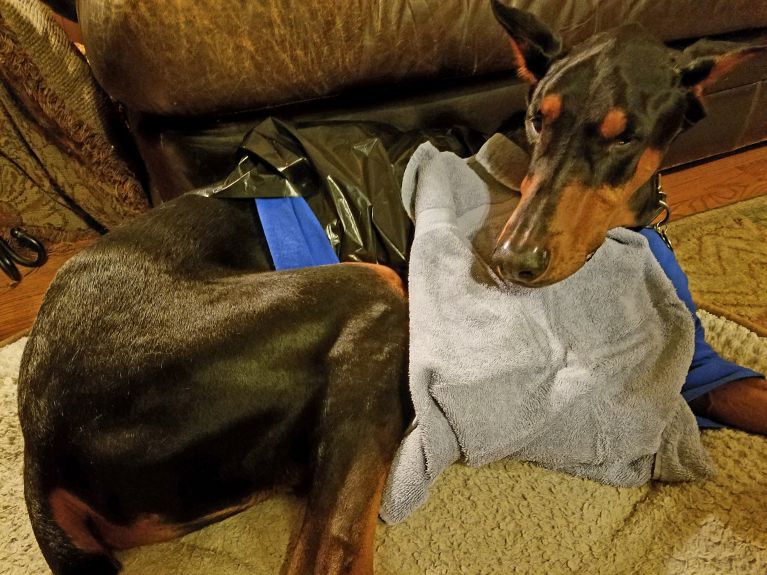 Dogs and cats are like people. No two are exactly alike. There is no "one size fits all" amputation recovery for cats and dogs. When your new Tripawd comes home from the hospital, keep these four things in mind:
Adequate pain relief that meets current veterinary pain relief protocols is a must-have for a smooth recovery. But as you begin following your vet's recommended pain management schedule, remember that:
Some pets need more pain medication than others. Some a little less. Some animals will respond better to certain types of pain relief than others. And some animals won't need to be on pain medication as long as other Tripawds. If you suspect your pet's medication isn't doing the trick, tell your vet ASAP.
A pet's age may influence recuperation time. Whether human or animal, age really is just a number. However younger animals generally have a shorter recuperation time after amputation surgery than their senior pals.
For example, during the first few weeks, a five year old dog will generally get around earlier than a ten year old pup. But look out: that senior dog will bounce back before you know it! Just check out our Size and Age Matters Forum for examples.
Breed type also influences amputation surgery recovery (and life on three legs once recovery is over). It really isn't as much about the size of the animal as it is about breed type.
Breed type impacts where forces are placed on the animal's body while maneuvering around. A compact Bulldog will experience life on three legs differently than a leggy Doberman. A long Dachshund will have needs that a fluffy Golden Retriever won't. The same is true for cats of different breed types. A Tuxedo cat may learn to hop differently than a Mane Coon.
An animal's physical condition will also play a role. We've seen many animals with conditions like arthritis and obesity do fine on three legs, but their recoveries aren't always as smooth as an animal without existing health issues. Keep your pet's pre-surgery physical condition in mind as you go through recovery.
Which all leads to the one thing every new Tripawd parent must remember:
Try not to compare your Tripawd's recovery with others.
Reading stories about amputation recovery for cats and dogs in the Tripawds Discussion Forums and Community Blogs sure gives hope for a better day ahead. But as you learn about each member's experience, try to use their recoveries as a baseline for what to expect.
Keep your Tripawd's pre-surgery physical condition, medication experiences, age and breed type into consideration and never forget that your dog or cat is as unique as you are.
More Reading