More three-legged cats are joining the Tripawds Nation every day. Each one who shares in the Discussion Forums and their TriKitty blog brings us a ton of new knowledge about feline amputees. Today we're giving a 3-paws up Tripawd Tuesday salute to Purrkins and his mom Holly for the many helpful tips they share with the community.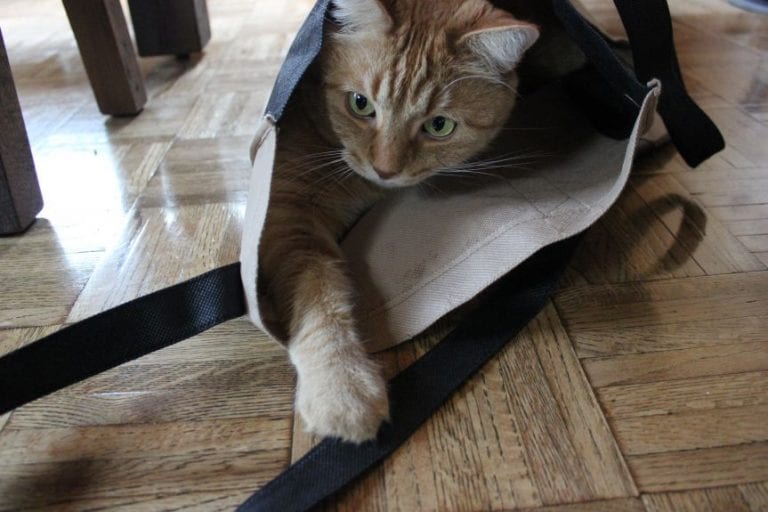 Purrkins Tips for Three Legged Cats
Don't let any cat jump off furniture!
"it was a blink of a eye and Garfield was on the floor with a compound fracture bleeding from his back leg." — Read more about Garfield's story.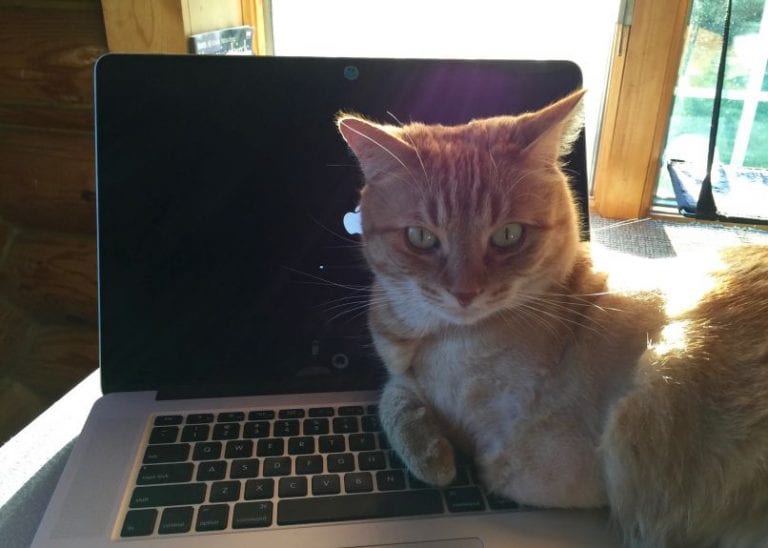 Core strengthening matters for cats too.
"We do core strengthening with Purrkins every day a couple of times a day ,he is getting really good at standing on his back two legs;) We do them on this balance pad. He now swats his toys standing on his back two feet"
Acupuncture is great for cats.
"He definitely feels a great difference with the acupuncture! Both times he has come home and played and has more energy."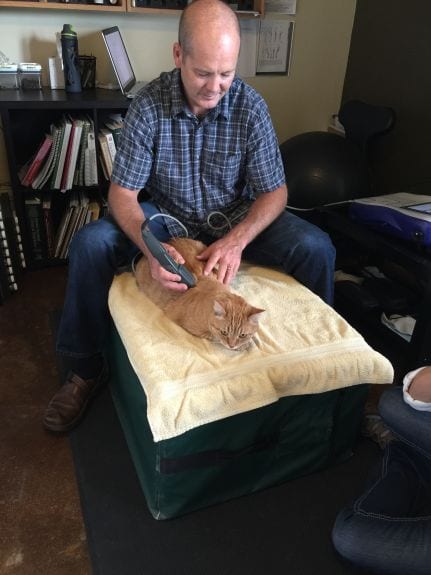 Tripawd cats will use stairs if you make them easy to use.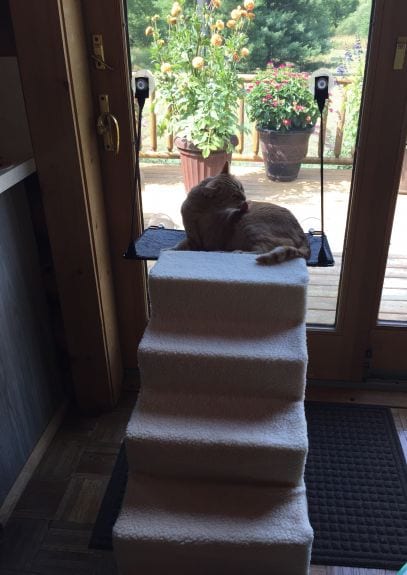 "He uses all of his stairs! We ordered one more set and hopefully we can cover all of his areas now. Total will be 4 sets. This helps him getting up and down without such a strain on his other 3 legs. It also helps his Mom and Dad worry less!"
Easy access to litter boxes make all the difference.
"we modified Purrkins litter box last night."
Grooming is no problem for a Tripawd Kitty.
"Purrkins has figured out some new ways to clean his one side. He props one side up on the window, wall, or his humans and can now reach everywhere except his one side of his face ."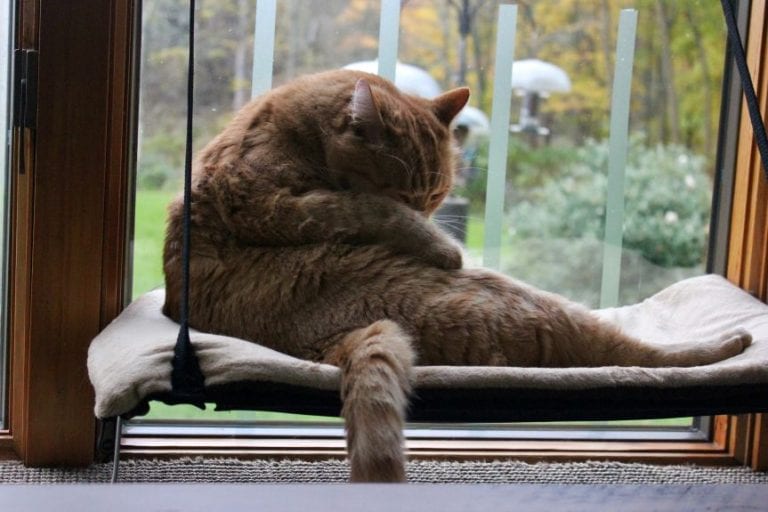 Purrkins blog is SO full of insight about recovery for Tripawd cats, and what pet parents can do to help make the transition easier. We are so thankful for all of this information. Stop by to check it out. Not only is it educational, but we know you'll be as touched as we are to see the love and devotion his family has for him!
Read All Tripawd Tuesday Stories
Share Your Tripawd Tuesday Tale
Each Tuesday, Tripawd dogs and cats from around the world can enter for a chance to be "Tripawd of the Week." Just share your Tripawd's story and you're entered to win! On every Tuesday of the week, tell us about your three-legged hero here in the Tripawds Discussion Forums or on the Tripawds Facebook page. Just follow these easy steps:
In a few short sentences, describe your three-legged hero's story.
Include a photo or video.
Include a link to your Tripawds Forum topic and/or Tripawds blog, social media handles, etc.

All entries must be received by Saturday at 11:59 pm. One Tripawd story will be selected at random to be featured the following Tuesday.
Save
Save