What a shock to realize that ten years have passed since our fearless leader Spirit Jerry came home from amputation surgery. Since he lost his leg to osteosarcoma on November 22, 2006, recuperated over Thanksgiving, then showed the world that It's Better to Hop on Three Than to Limp on Four, we've learned so much from Jerry and the thousands of brave Tripawd dogs, cats and humans who've joined this community. For example:
Life Lessons from Tripawd Dogs and Cats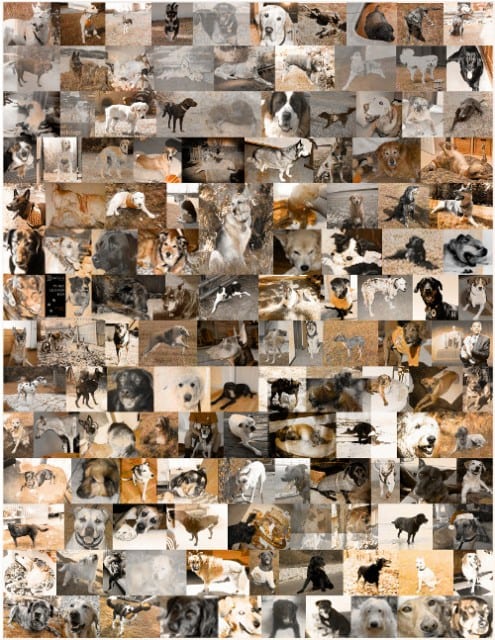 Every day is a great day. Live each day as if it were your last, because it very well may be.
Don't let adversity slow you down. Enjoy those things you can do, right now.
Take time to smell the roses. Observe the world around you, you never know what you might miss.
Go and Do. Get up, get out and seek adventures every day.
Simply be. No matter what's going on, where you are, be happy within.
Never give up. Do everything within your power to reach your highest aspirations.
Remember to Be More Dog (and Cat!). Animals are the best teachers.
Different is divine. What a boring place the world would be if we were all alike!
"Handicapped" is a state of mind. Dogs and cats get the job done no matter how many legs they have.
Animals are smarter than people. We can learn so much from non-human animals. All we have to do is listen.
Ten years ago as Jerry amazed us with each new three-legged step he took, we never guessed what the future held. All we knew was that life can throw huge curveballs, and the only thing that's really within our control is how we react to these surprises. There's not a day that goes by when we don't forget that, thanks to Spirit Jerry, Wyatt Ray and the many amazing Tripawd dogs, cats and people who make this community magical.
Today we give thanks to YOU, Tripawds Nation.
The world is a better place because of
your courage and friendship.
May you have a beautiful Thanksgiving
and a very hoppy howliday season!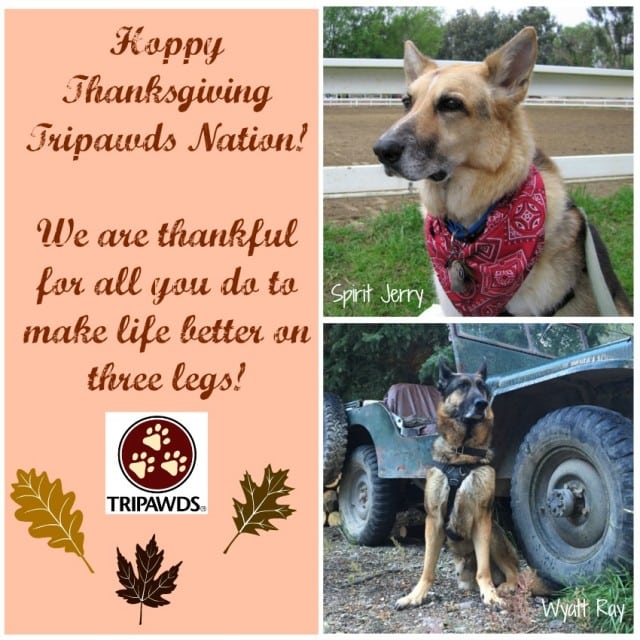 Save