We understand how the Tripawds community seems like it's gone to the dogs. That's because in our early days, it was indeed exclusively focused on canines. But today we have a growing contingent of incredible Tripawd cats who teach us so much about caring for a three-legged cat. For all our new members seeking tips for three-legged cats, here's a list that makes it easier.
We have updated our list of helpful blog posts for all the Tri-kitties in the house. Keep reading for help with amputation care and recovery.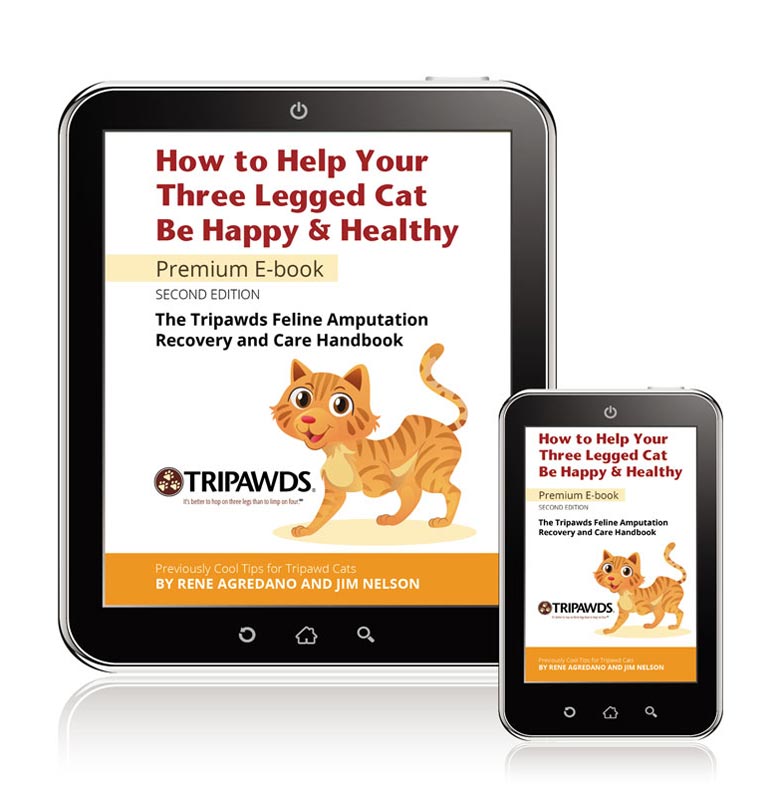 NEW: Download How to Help Your Three Legged Cat for fast answers to common feline amputation recovery and care questions!
More Tri-Kitty members join us every day. If you're part of the club too, start a Tri-Kitty blog!
We'll add more tips for three legged cats, and only about cats, as new members join. For now many of these posts include both cats and dogs, we hope you find the information helpful.
Three Legged Cat Tips
From Our Tripawd Cat Members
From the Tripawds Forums
From the Tripawds News Blog