Many people join us wondering if amputation on their very old cat is a possibility. While every senior feline's story is different, this quick Discussion Forums search for "older cats" shares many examples of older three-legged cats who have done very well as Trikitties (three-legged cats). Here are just a few. If apologize if we missed your Trikitty's story; if so, let us know in the Comments below and we will add your hero to this list.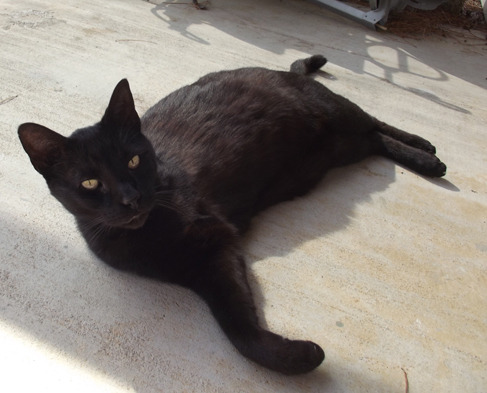 When is a Cat Elderly or "Old"?
According to International Cat Care:
cats are considered to be elderly once they reach 11 years with senior cats defined as those aged between 11-14 years and super-senior cats 15 years and upwards.

Please see: Elderly cats – special considerations
The above-referenced article is an excellent look at what to consider if you are lucky enough to be owned by a senior cat. However if you're unlucky enough to find yourself wondering if your elderly cat will do well as a Tripawd, we can share some examples of Tripawds community members who went through that experience.
What About Amputation on a Very Old Cat?
What do you do if your geriatric cat is in a situation where a leg needs to be amputated? And is it cruel to even think about amputating on a very old cat? Those feelings are normal for any Tripawd but they are especially troubling when you love a senior pet.
For now, step back and try to be kind to yourself. No, you are not being selfish by considering amputation. As we like to say around here, amputation is not doing something to a pet, it's doing something for them. Once that bad leg is gone, the vast majority of animals continue living life as before. It's the humans that have a hard time with it!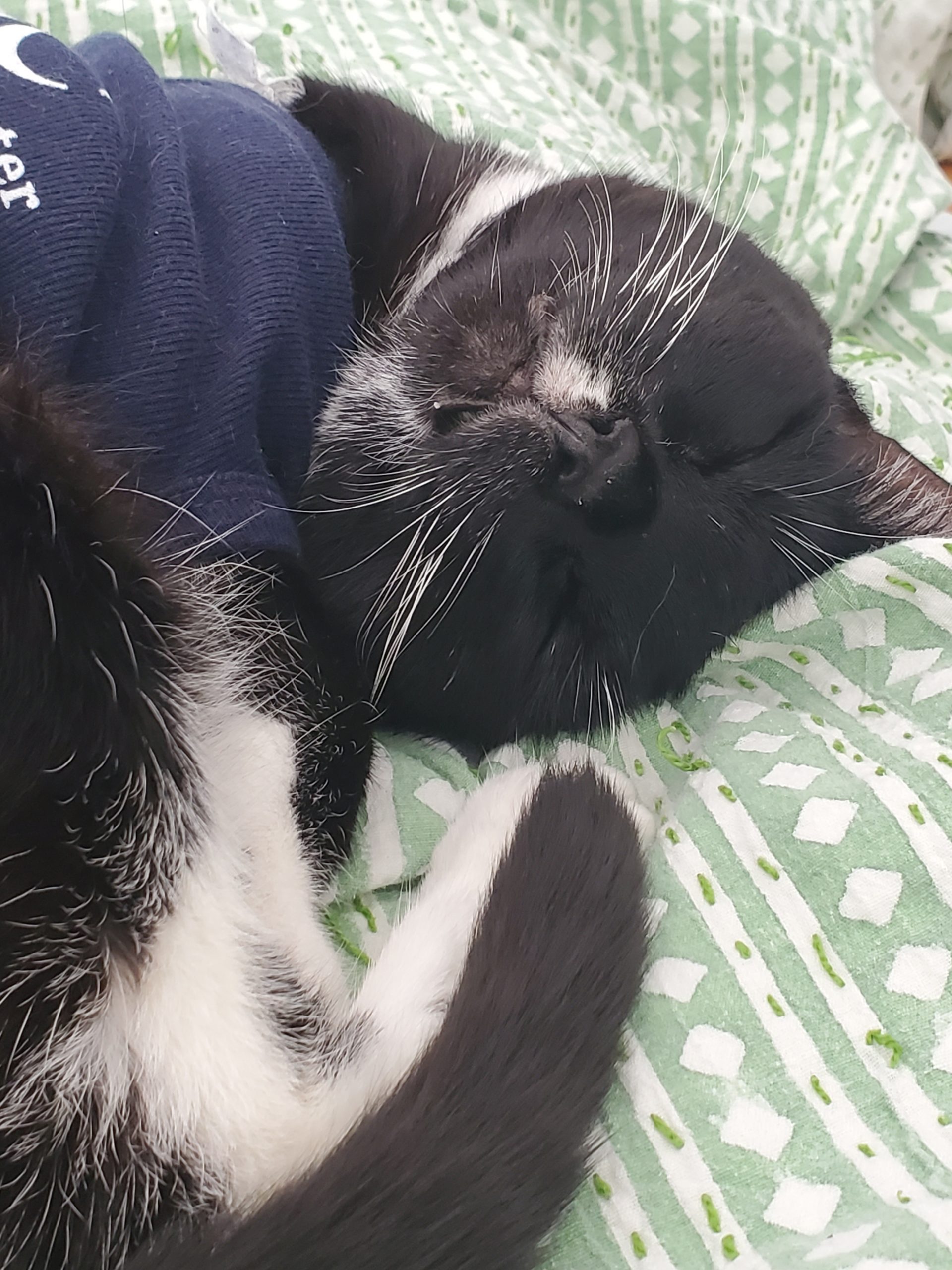 We hope to put your mind at ease with these examples of elderly cat amputees and their humans. Care to add yours? Please post in our Three Legged Cats Discussion Forum topic today!
she has gotten her spark back today. she went outside but then ran and fell. she is moving about quicker now…quicker than she has been in such a long time with that terrible sarcoma! . this was the best decision to make.
(for a GREAT update: see Pittens Trikitty blog!)
still working out how to maneuver with one less leg, but he's alive and the tumor is GONE!!! Even as he gets frustrated trying to stand up or hop in a straight line, he's still purring and attentive and happy to be back with his family and watching his birds.
Harriet, "the Grand Dame" was 22-years old when she lost her leg.
We know we made the best decisions we could for her, ever since we noticed a little growth on her paw back in February. Our decision to have that leg amputated was palliative, and gave her the summer.
The healing process has been mostly easy and without issue. Almost zero oozing from his scar. I know he's old and healing… but he wasn't really himself until a few days ago. I wondered if Max as I knew him was gone. Then, like a switch flipped . . .I'm so glad we did the amputation!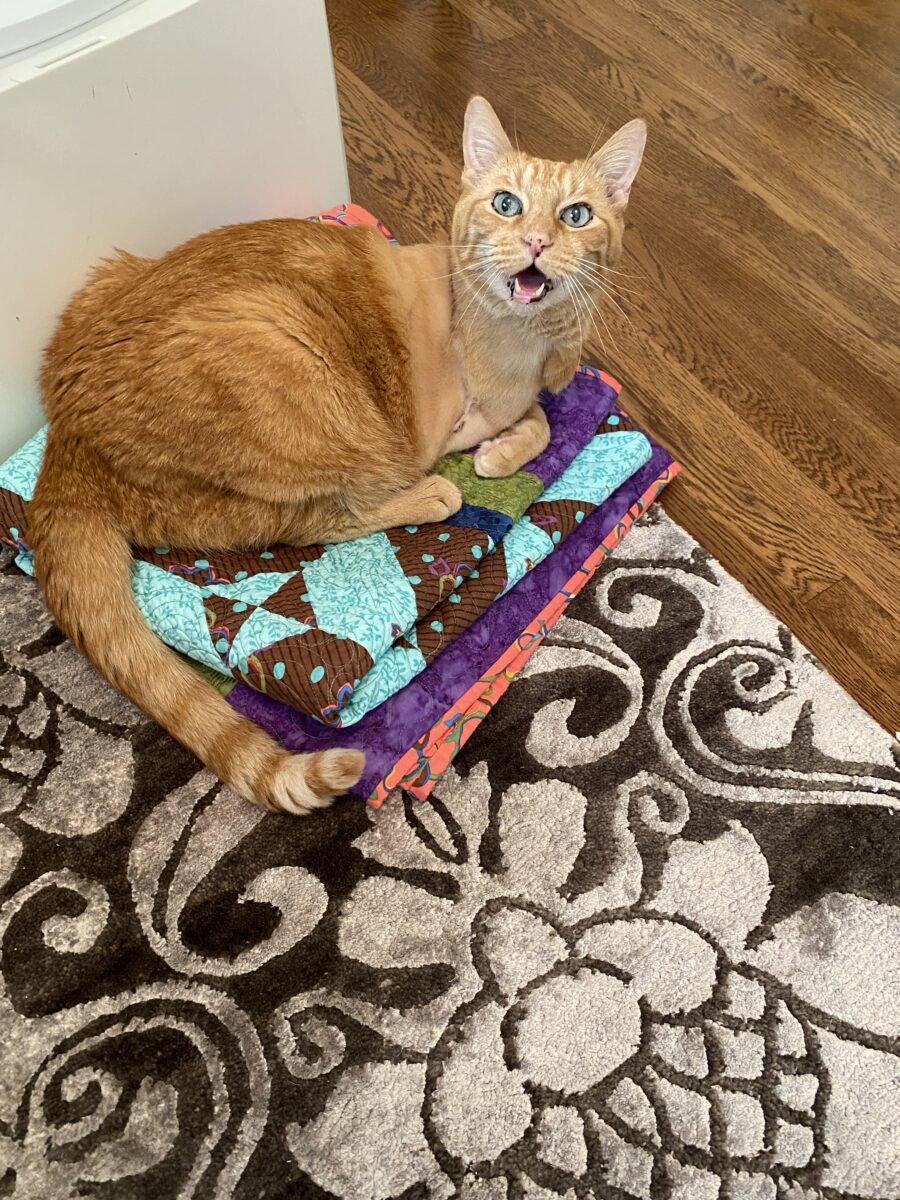 We opted for the amputation and were SO happy we did. It was the right choice for our cat and our family. Jerry lived over two years after the surgery. He could run, jump, and play just as he had before. We were gifted with two more years of his companionship because of the amputation.
So, it is nearly 7 and a half years since the amputation, and Freya is now 16 years old. And still going strong. .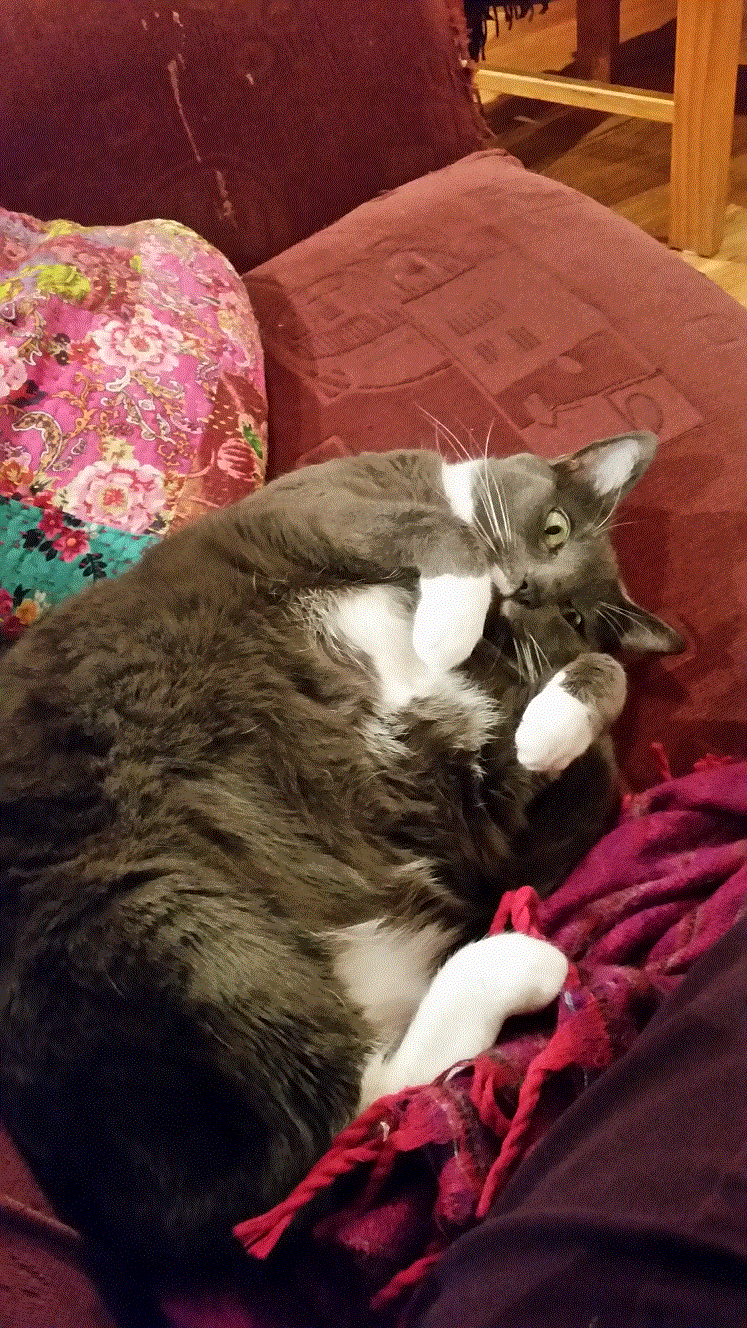 As many know, Tuxedo had a very rough start with his tripawd life. But around 2 months everything pretty much smoothed out. He is back to his stubborn annoying and totally adorable self.
The vet said after the diagnosis he got two years ago his quality of life and time of survival was 150%, we were very lucky to have him for 2 years longer. Two years so active and full of joy. He really lived life to its fullest in this time!
I'm glad we chose amputation. I'm glad we had a year with him, even if I cleaned up more pee than I wanted to. He was worth the time and expense and I do think he had a pretty good year.
He ran, jumped, hunted and played. He slowed down, cuddled, grew old, and eventually died at nearly 17 years old. For a cat, that's about the best we can hope for, isn't it?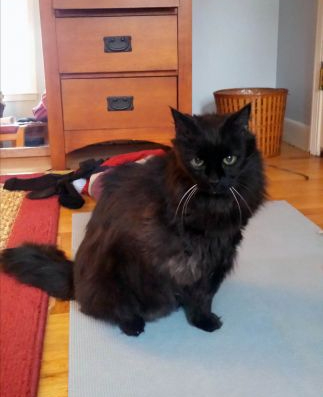 Having the additional 8 months with Lynx was priceless and I would do the amputation again. The first week after the amputation was hard but after that, he really didn't care that his leg was absent and he was happy.
Nounouche is doing fine and starting to slowly find her old routines. Yesterday she tried to jump up on my bed but lacked the strength so I had to put some small steps for her. Her gait has improved a bit and balance is getting better. But more time and practice will improve it, I'm sure.
Did you say yes to amputation on a very old cat? If so, share your story below and we will add it to this list!
Also see our Forum post:
Amputation on Senior Kitties 11 Years Old and Up