Treating bone and lung tumors in dogs and cats is more successful than ever. Thanks to a new "real-time" cat and dog cancer radiation therapy treatment at the University of Wisconsin's Veterinary Care Center, cats and dogs with lung metastasis have a better chance of surviving cancer!
New Radiation Treatment Precisely Zaps Bone and Lung Tumors in Dogs and Cats
"With this technology, we can now treat tumors and spare healthy tissue with more confidence and more accuracy, in addition to targeting tumors in areas of the body that we couldn't previously," said Professor Lisa Forrest, head of UW Veterinary Care's Radiation Oncology Service, in a UW pet cancer treatment news release.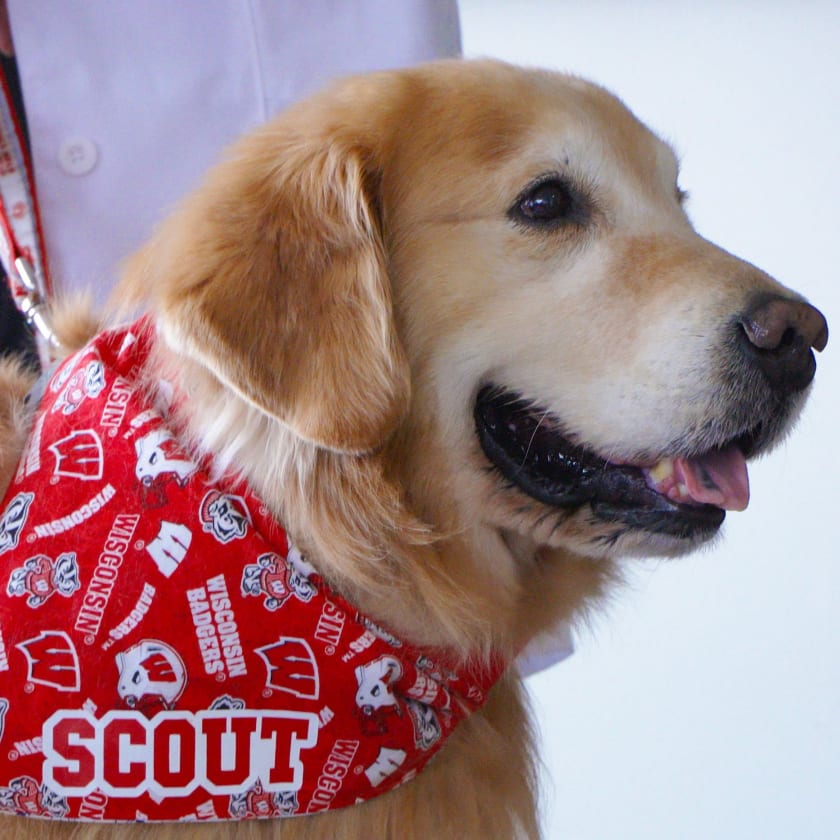 The new Radixact radiation therapy treatment is groundbreaking because it is the most precise therapy ever. In basic terms, it spares healthy tissue around the tumor itself, while the bone and lung tumors get treated (and hopefully obliterated!).
Preserving good tissue and zapping the rest.
This new pet cancer radiation treatment is mind blowing! Known as "adaptive radiotherapy," it uses a process called "real-time motion tracking motion" to stay zeroed in on the tumors and zap them, even when a patient's body moves as they inhale and exhale to breathe.
The Radixact is a huge win for the cat or dog with cancer. In the past, pets who had tumors in hard to reach locations could not get treatment. But thanks to this new technology, they can. This is the biggest breakthrough in pet cancer treatment that we've seen in a while.
Only UW Veterinary Care currently offers this new kind of radiation therapy for dogs and cats.
We asked Dr. Forrest to clarify, "Can Radixact treat lung metastasis?" When she said "Yes!" we did a hoppy dance! Imagine all the cats and dogs with lung tumors who can get help! Dr. Forrest did say that not all tumors are treatable. But many larger lung tumors are good candidates. Watch the video for her explanation.
Yes, Radixact can treat lung metastasis in pets!
You can get the whole story and learn more about how UW helping pets beat cancer. Here's the entire webinar about dog and cat cancer clinical trials and of course, the new Radixact radiation therapy.
Inside the SVM: Helping Pets Fight Cancer
Donors Make Advances in Vet Oncology Happen!
Technological advances in pet cancer oncology happens because of generous donors like you and me. For instance, the Radixact technology is funded for in part by pet parents who give to the UW School of Veterinary Medicine's Pets Make a Difference Fund. This is the fund inspired by the late golden retriever Scout. You probably remember this beautiful Golden Retriever from the WeatherTech's 2020 Super Bowl commercial. Thanks, Scout!