All animals are special, but Tripawds are extraordinary in our opinion. Today's Tripawd Tuesday spotlights Oreo, a sweet girl who was always there for her mom, and inspiring everyone who met her.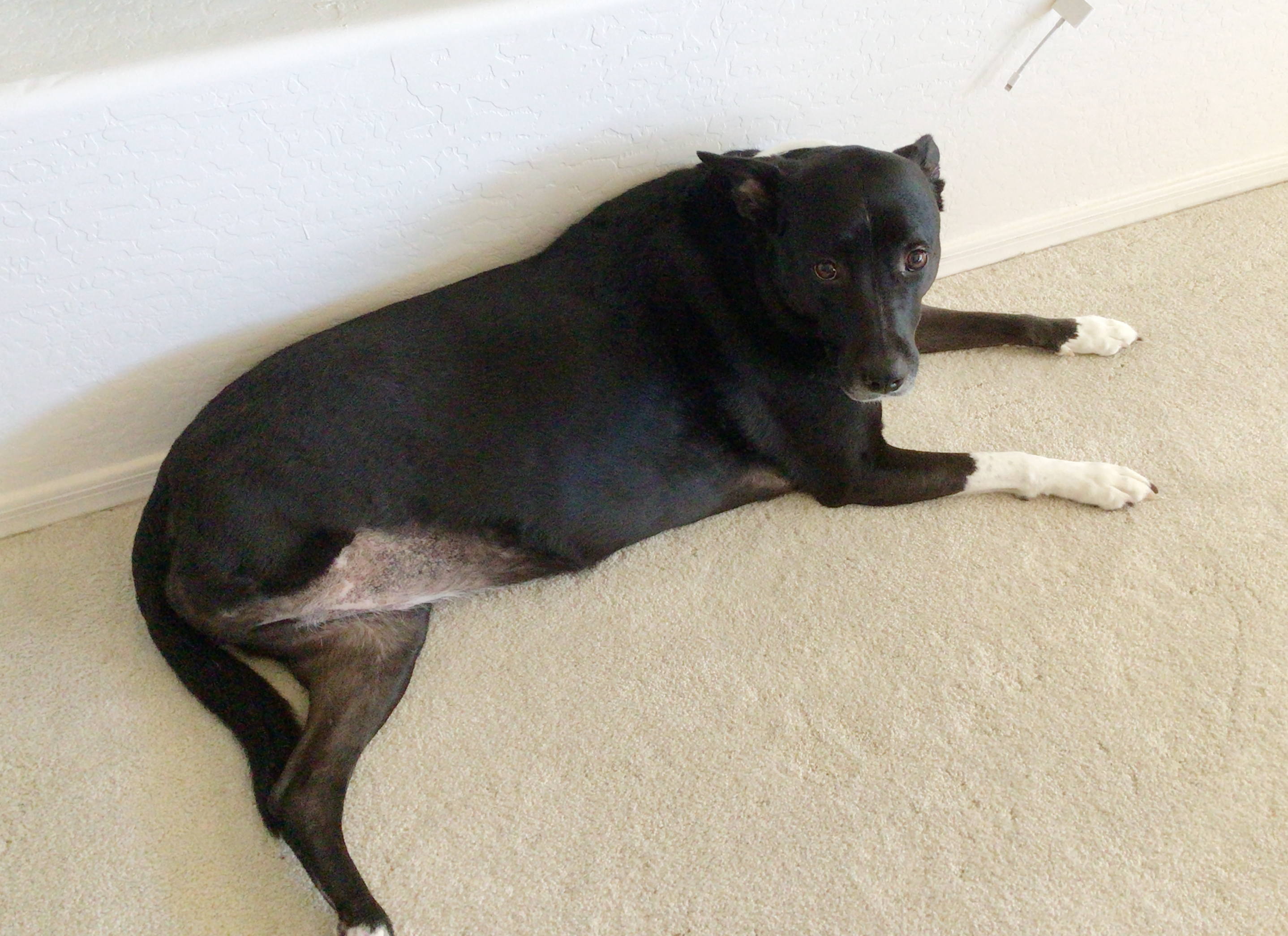 She joined our friends at the Rainbow Bridge shortly after her mom sent this to us, and it's our honor to tell her story to you. She will never be forgotten.
This is my baby girl Oreo, she is a Border Collie/Staffordshire mix. She is 8 years old and was diagnosed with cancer in end of January 2020 and has been an amputee since February 2020. She has had a rough time since it was her rear leg that was removed and now she has an issue with her ACL in her remaining rear leg.
I give her so much credit as she is a trooper and trying so hard to live as a tripawd. She is an amazing girl all around; before losing her leg she was my diabetic alert dog. So she has served me well in all aspects of my life and I just want to do right by her and give her everything I possibly can.
Kelly Talerico
We Want YOUR Tripawd Tuesday Story!
Did you like today's Tripawd Tuesday Oreo spotlight? Share your three-legged hero's story with the world and inspire others! Send your Tripawd Tuesday shout-out now. Each Tuesday is the best way to celebrate Tripawd amputee pets from around the world. Enter for a chance to be "Tripawd of the Week." Just share your story in a few words and you're in!
Whether you are a bonafide registered Tripawds member, or part of our Facebook, Twitter and Instagram communities, we want to tell the world about your three-legged cat or dog.
Send Your Tripawd Tuesday Story in 3 easy steps:
In a short paragraph or two (or longer if you'd like!), describe your three-legged hero's story. Share a photo, video or both.
Got a Tripawds Forum topic and/or Tripawds blog that you started? Be sure to include that link too! Of course let us know any social media handles that feature your Tripawd.
Then send your story to us

via email,

Facebook Messenger, or direct message us on

Twitter

or Instagram

@TripawdsCommunity.
We want to publish a new Tripawd story each week. It's time for yours to get featured!