Our growing community of Tripawd kitties has so much wisdom to share with us. If your cat is about to lose a leg, rest easy knowing you're surrounded by people with lots of experience who can help ease your worries.
For example, this Discussion Forum conversation is all about amputee cats missing a front leg. Whether your Tripawd is a dog or cat, losing a front leg is a different experience than losing a back one. Here's how:

Everyone gave Steve's mom such great advice. Check it out:
How are Front-leg Tripawd Cats on Stairs?
"Stairs are no problem up and down. She bunny hops down and runs up very fast." (Mona)
"Coming down the stairs is slower than going up the stairs." (Smore)
Can Front-leg Tripawd Cats Balance?
"She also hangs out and walks hops back and forth along a half-wall (40″ high and 5″ wide and 12 feet above the staircase on one side). This makes me nervous mostly when she turns around." (Mona)
"She has mastered the meerkat pose as well where she balances on her hind legs. In fact, she's easily able to sit up and grab toys on wand toys and stuff them in her mouth with her front paw." (Smore)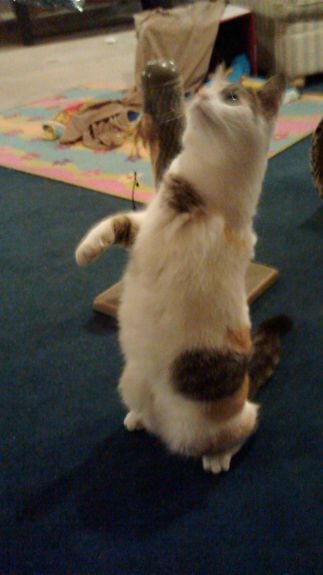 Can Front-leg Tripawd Cats Jump?
"I put a low box and a chair beside the bed to go up and down. The only time she uses the chair/box to go down is when she has used it to go up. When she jumps straight up on to the bed she tends to get down by sliding her front leg down, pushes off and then lands first on her hind legs then her front leg. Sometimes she just runs and dives off which makes me cringe." (Mona)
"Smore also will slowly lower herself down until her front paw touches something. She will also just jump off things. She doesn't seem to use the boxes I put up for her to help her down. It makes me nervous every time." (Smore)
"Avoid high places if possible and give him ways to get down from places he insists on going. The less impact on his one front leg, the better. Especially avoid letting him get up high where the other cats might want to play / knock each other off." (Sebastian)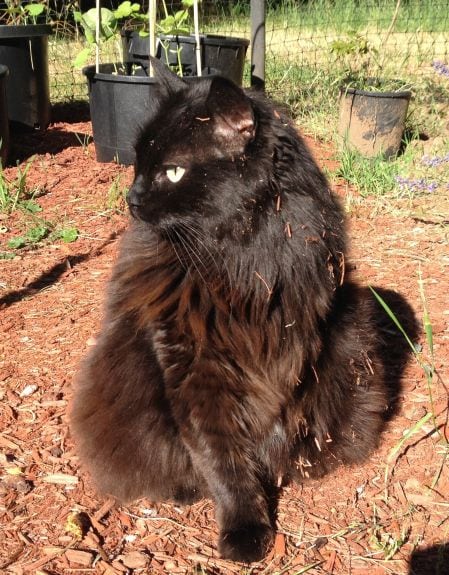 What About Front-Leg Tripawd Cat Exercise?
"The chiro vet said it's also important to keep a good range of motion in the front leg so one good way is to have the cat reach forward – like for a feather or food bowl. In this photo I was just trying to get Mona in her meerkat pose for a photo but she just grabbed the bowl. I hold the bowl high up so she does a good stretch with her front leg."  (Mona)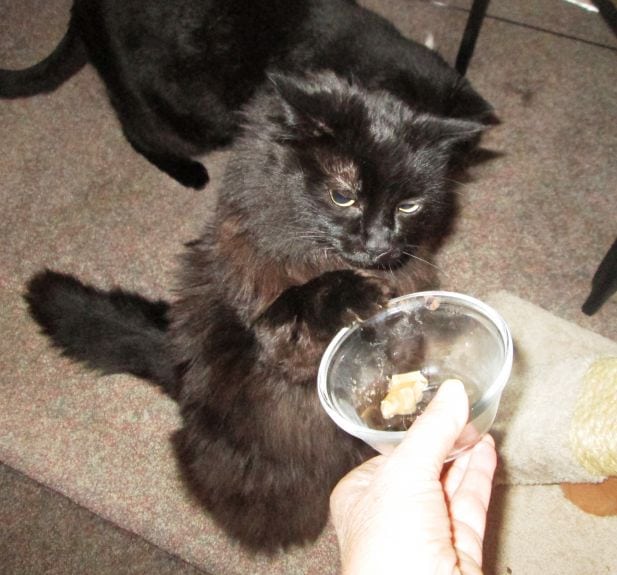 For more great three-legged cat tips and advice, check out our Tripawd Cat Bloggers and be sure to ask any questions you have in our Discussion Forums, everyone is happy to help.