Hoppy Tripawd Tuesday everypawdy! You're gonna love this story about Lucas, sweet pup to Maggie Marton of OhMyDogBlog.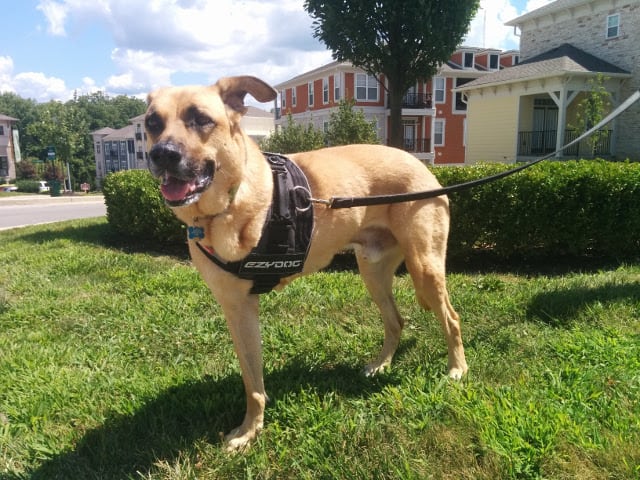 We met Maggie through Blog Paws, and her Lucas was diagnosed with osteosarcoma earlier this year. Maggie, a cancer survivor herself, knows all too well the ups and downs of this road. Making the most of every day and learning how to Be More Dog is all our animals want for the pack.

Here's a fantastic story Maggie shared with us about Lucas' inspawrational life on three legs. We hope you enjoy it as much as we have!

Keeping Up with Lucas
When I first heard that Lucas needed to lose his front leg—it was his only hope of containing the osteosarcoma ravaging his sweet system—I jumped into planning overdrive. Everyone copes with bad news differently. My method? Plan out every possible task, read every single tip, buy every product.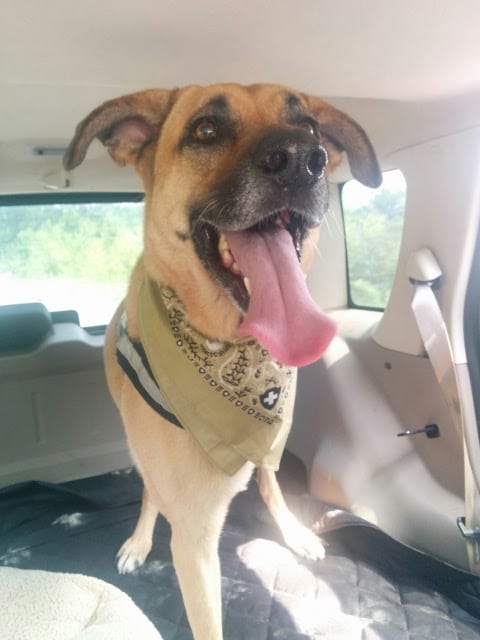 Of course, that led me to the Tripawds community and a series of purchases (books, a ramp, a harness, and so on) to help me prepare Lukey's way.
But in all our planning and accommodating, what never occurred to us was how other people would react to seeing our little tripawd bopping around. (I say "little." He's a big shepherd mix. He's just my special little guy.) He draws attention everywhere he goes. In part, it's his ears.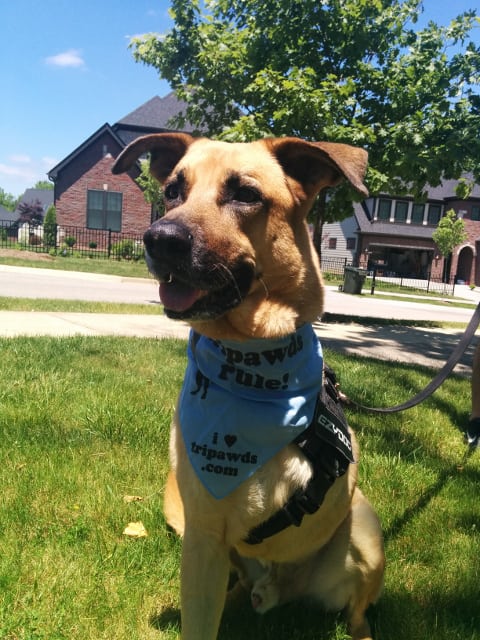 In part, too, it's that we humans love stories about overcoming obstacles. Seeing a three-legged dog ripping around at top speed makes people smile. It's a heart-warming sight, and people compliment him on his perseverance and his bravery. Of course, those of us who love these tripawds know that it's not a matter of bravery for them—it just is what it is. They have the luxury of not thinking about themselves as being different or disabled. They just get up and go!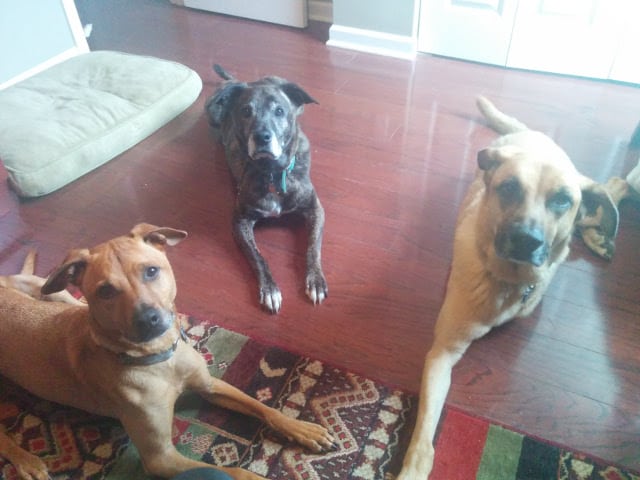 People slow down as they drive past to watch him hop. Neighbors we've never spoken to stop to have long conversations and want to pat him. The staff at our vet's office fawns over him, doling out scratches and cheese and praise. He eats it up, of course, and I wonder if he ever wonders where the heck this massive amount of special treatment came from?!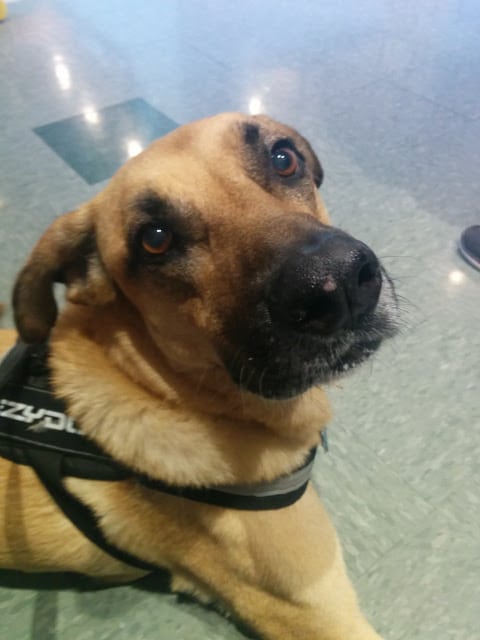 After his surgery, and after two miserable weeks of trying to keep that darn dog still (seriously, I turned around for one second to refill my coffee cup, and he was up on the couch), the oncology staff said, "Allow him to set the pace for his recovery."
And he did. He set it at RUN!
He mastered the stairs before his stitches were even out. He jumped up on the furniture and dashed across the backyard, wrestling with our other dogs. He ran—literally, sprinted—up and down the alley behind our house. He took the oncology orders to set his own pace, and he dragged us along behind him!
He even three-legged digs up our garden still! Confession: We've let it get a bit overgrown and we refill it with dirt just because he loves doing it so much.
Lucas has set the most amazing example—entirely unwittingly and accidentally, he's inspired us and our community. Every time he falls, which he does a lot, he shakes off and keeps running headfirst into fun. He's enjoying every single second he has, and we're right there enjoying it with him.
Share
Your

Tripawd Tuesday Tale!

Each Tuesday, Tripawds from around the world can enter for a chance to be "Tripawd of the Week." Just share your Tripawd's story and you're entered to win! On every Tuesday of the week, tell us about your three-legged hero here in the Tripawds Discussion Forums or on the Tripawds Facebook page. Just follow these easy steps:
In a few short sentences, describe your three-legged hero's story.
Include a photo or video.
Include a link to your Tripawds Facebook page, Forum topic and/or Tripawds blog (if applicable)
All entries must be received by Saturday at 11:59 pm. One Tripawd story will be selected at random to be featured the following Tuesday.