It's that time again folks! Email us that ONE great photo with your Tripawd hero no later than Wednesday 11/15 and get featured in the 2017 Tripawds Heroes and Angels Calendars!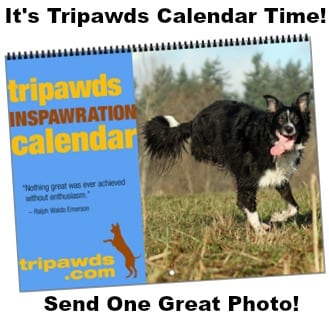 Please read all details below before submitting your photos!
Who Can Star in a Tripawd Calendar?
All registered Tripawds members and/or @tripawds followers and fans may each submit

one

photo.
Photos of Tripawd Heroes (living) or Angels (deceased) of any species are welcome.
Only photos of three legged animals will be accepted.
Packs with multiple Tripawds are also eligible (you can enter 1 photo per Tripawd or a group photo).
Group photos featuring four legged pack members may be submitted, as long as the Tripawds is prominently posed.
If your Tripawd has been in a previous calendar, send a

new

photo.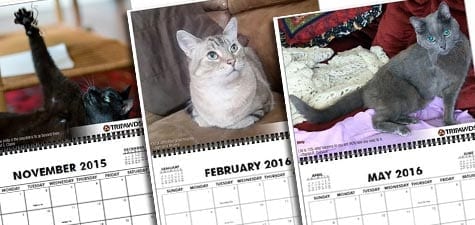 This is not a contest. Multiple calendar versions will be designed, based on the number of photos submitted.
IMPORTANT: Follow the photo file requirements below. If your photo file size is too small for a full-page image, it will still be in a calendar. But it will be small and grouped with other small photos.
Tripawd Calendar Photo Requirements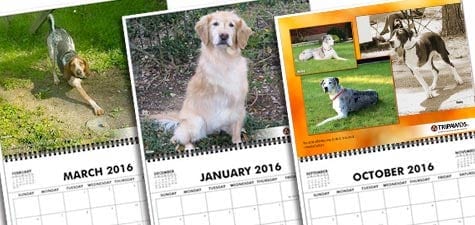 *Only

one

emailed photo per Tripawd (or pack)
will be accepted from each person.
Photos emailed after Tuesday 11/15
will NOT be included in a calendar.
The one image you submit must be of good enough resolution / size to be printed in a paper calendar. Small photos do not reproduce well in print.
Minimum Image Dimensions: 2400 x 1800
Landscape Orientation is best.
Want to make sure your Tripawd has a full calendar page all to him/herself? Then your ONE photo must be at least 2400 x 1800 minimum size.
Here's how to tell if your photo is of adequate quality:
On a Mac: view the photo and "Get Info" by typing " + i" (Command I).
On Windows: Right-click to view image properties or hover your mouse over the photo in your Library or image viewer.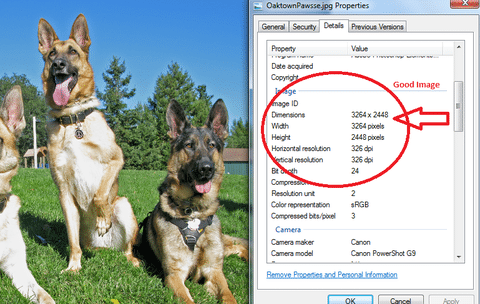 Where to Send Your Photo

Only emailed submissions will be accepted.
You will receive a reply to your email or post confirming your image file is suitable for reproduction. If you don't hear back within 1 day, contact us.
Please be sure to include your Tripawd's name when sending a photo!
Please do not:
Email more than one photo.

It's so hard to pick one great photo of your Tripawd, and it takes time away from calendar production that's already behind schedule.

Request a specific month.

It creates mass-confusion. We've messed up those requests and feel terrible when we do. Photos will be randomly placed throughout the year.
All photos submitted by the 11/15 deadline will be included in a Tripawds Community Calendar. Those received after the deadline will NOT. Thanks for understanding.

Calendars will be available for purchase in the Tripawds Gift Shop by November 25th.
Thank you so much for helping to make this the best Tripawds Calendar project ever. A portion of calendar proceeds help keep the Tripawds community online.
Save
Save
Save
Save
Save
Save
Save
Save