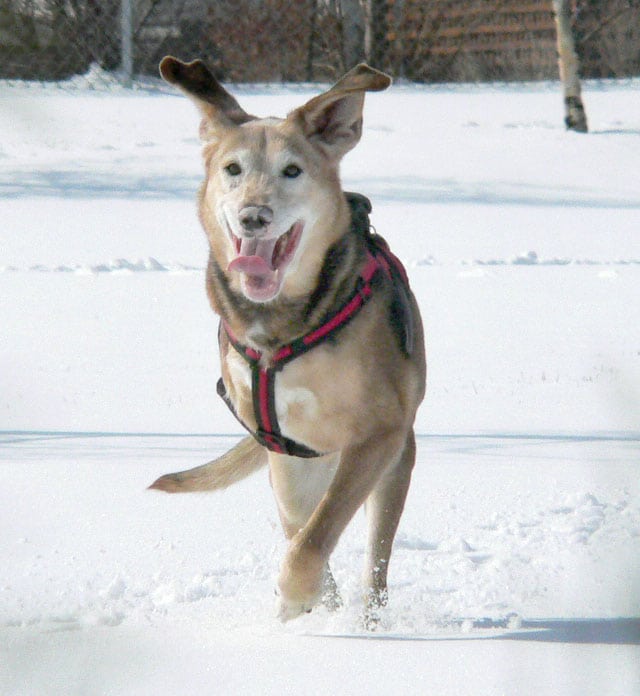 Every day, sadly, another four legged friend gets told that a leg must go.
"Ok," we dogs say, "so when can we play again?"
Humans, on the other hand, have a harder time with this news.
There are tons of questions our pawrents have before and after surgery, and many people are doubtful about the benefits of amputation. To help you through this hard decision, we've come up with a list of the Top 10 questions that pawrents have asked us here at Tripawds. Here are questions 1 through 5. Questions 6 through 10 will follow soon.
Question #1: "How do we know that amputation is the right decision?"
First of all, there are no "right" decisions. Only you know your dog better than anyone else. Ask yourself, "is my dog strong/healthy/spirited enough to endure an operation like this?"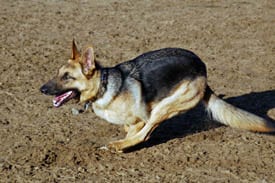 If your dog is fighting cancer, most times amputation will not make it go away. Most bone cancers do metastasize (spread to other parts of the body) eventually. But whether a dog is fighting cancer or undergoing amputation because of an accident, the greatest thing about it, is the immediate gift it gives both canines and their humans; a pain-free life, and more time together.
The biggest risk is being on the operating table, and like any surgery, you must prepare yourself for the chance that something can go wrong. But once a dog recovers, they typically go about living just as they did before.
The biggest benefit that amputation offers is that it will immediately alleviate the unbelievably horrible pain your dog is experiencing from bone cancer, or a shattered limb. And remember, you're not getting rid of a leg; you're getting rid of the pain! Whether amputation allows your dog a extra month, year, or longer to lead an extraordinary life, that extra time is all about quality, not quantity. After amputation, every day together is icing on the cake.
Witnessing your dog's resiliency, and their extraordinary ability to get on with life and continue having fun, is one of the greatest lessons that humans learn after going through amputation with their beloved friend.
Question #2: "My vet says my dog isn't a candidate for amputation. Now what?"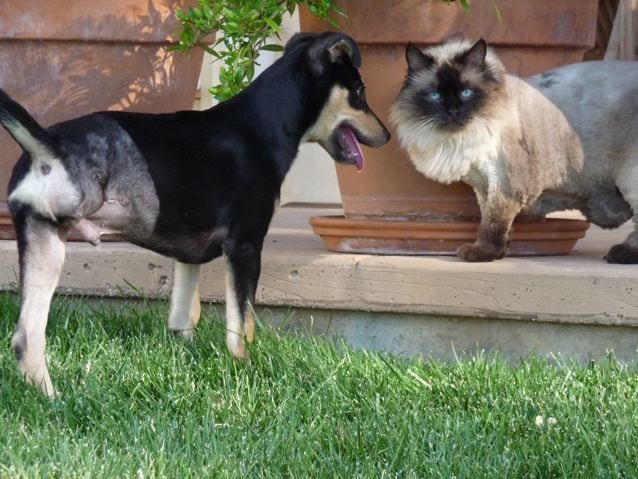 Everyone's circumstances are different, and not every dog is a great candidate for amputation. Cancer severity, weight and age can sometimes be an issue (although most times, even senior dogs get through it without a hitch).
Sometimes, vets who aren't as familiar with the extraordinary lives of Tripawds may quickly dismiss your dog as a candidate because of his age, or size. If your vet does this, please get a second opinion.
Better yet, find a specialist, or go to a teaching hospital near you. Yes, osteosarcoma is an aggressive nasty disease. And if it has already metastasized in the lungs then palliative care may be the right course of treatment, instead of amputation. But if not, you can buy precious time with your pup by proceeding with the amputation.
Find a vet who is knowledgeable and compassionate enough to understand; it's all about quality of life, not quantity.
Visit the Resources Page for many more helpful links!
Question #3: "What can we expect the first few days after surgery?"
Immediately after the surgery, the horrible pain your dog was in will be gone. Any post-surgery pain will pale in comparison to that of bone cancer. But, there will be post-surgery challenges. Remember, amputation is a major surgery, and as easy as dogs can sometimes make it look, the road to recovery can be long and challenging. Some things you can expect when you pick up your dog from the hospital include:
Your dog may or may not have a bandage, it all depends on the vet. Please get yourself and family members pschologically prepared that the wound will not be pretty. Check out our post-surgery photos to prepare yourself. When you see your dog, focus on his eyes, not his surgery site, and do your best to hold back any tears.
You'll notice that your dog's walk has changed. It's weird to see him hopping toward you, but ignore that, and try to rejoice in the fact that your dog is out of pain, incredibly resilient, and coping far better with this new lifestyle than any human ever will.
The first couple of days after coming home, your dog will need her rest. She might be very groggy, weak, and sleepy. That's normal. Let her rest and sleep well. Just be sure to make water available to keep her hydrated. Chicken broth or Gatorade in their water will help stimulate drinking.
Some dogs might want to be left alone, in a quiet spot. Some might have poor appetite, nausea, constipation, affected by pain medications and antibiotics. This may be accompanied by whining or crying. Usually it lasts just a couple of days, but only a vet can tell you if there might be unusual pain involved. Some true signs of discomfort, include a change in diet or refusal to eat, incontinence, or an inability to stand.
She will need to learn how to get into position to go potty. Don't worry, it'll happen naturally after a day or two. When they gotta go, they just go!
Your dog will have a brand new, cool walk, more like a hop! And you'll be so surprised at how fast she moves. All that stuff you taught us about heeling at your side? Forget it! Remember, it's always easier for us to hop along quickly, than walk slowly.
After a few weeks, once we recover, we can get down to the serious business of playing and keeping our families happy.


Question #4: "What can I do to make my dog's recovery easier?"
The biggest thing you can do is get yourself mentally prepared, and be a strong pack leader. Accept that there will likely be challenges over the next few days that may make you sad, or even regret that you went through with the surgery. That's normal. Don't beat yourself up, remember to be strong, and know that the recovery time is just temporary.
Don't get discouraged if you think progress is slow, and don't compare your dog's recovery with others'. Remember that recovery times are all different for each dog, and progress is gradual, anywhere from a couple of weeks to a couple of months. Always remember to embrace the little steps along the way.
Some practical advice we can offer includes:
Have his favorite foods handy, things you know your dog can't resist. Be prepared to do some home cooking. Tempting foods will help him get his appetite back.
Put down runners and rugs on all bare, slippery surfaces in your house. A spill right after surgery can be a real confidence killer to a new Tripawd. However, once your dog learns how to to adapt, any minor stumbles or spills while playing won't be such a big deal to him (you, however, will need to stay calm).
Cozy pillows in her sleeping area are great, but make sure she has a firm and supportive mattress.
As she gets used to getting up to walk around or go potty, try wrapping a bath towel under her belly to hoist her rear end and give her a little support. Or, you can cut up canvas grocery bag, and it wrap around your dog's chest as a sling. Many dogs will only need this kind of assistance for the first few days.
Later, after the stitches heal, a Ruffwear Harness is extremely helpful by allowing you to assist your dog in getting around (in and out of cars, learning to use stairs on three legs, and helping her up when she lays in an awkward spot on the floor). The harness is always the most helpful when you least expect to need it, so always keep it on your dog except at night.
For the first week or so, keep your Tripawd confined to a small area in your home, and never let her tackle stairs or going outside by herself during the first few days.
If you have other dogs, you might want to supervise them closely when they play together, to keep your Tripawd from overdoing it or injuring the incision area.
Don't let your Tripawd jump up or down off the bed or couch until they are completely healed. Your Tripawd will forget that they are adapting to a new body, and can hurt themselves. It's up to you to help them through this phase.
Remember, think positive, and be strong as a pack leader. Always, offer her lots of encouragements. She will pick up on your emotion. "
Question #5: "It's been 7 days after surgery, and my dog isn't behaving like he used to. I think he's depressed. Is this normal?"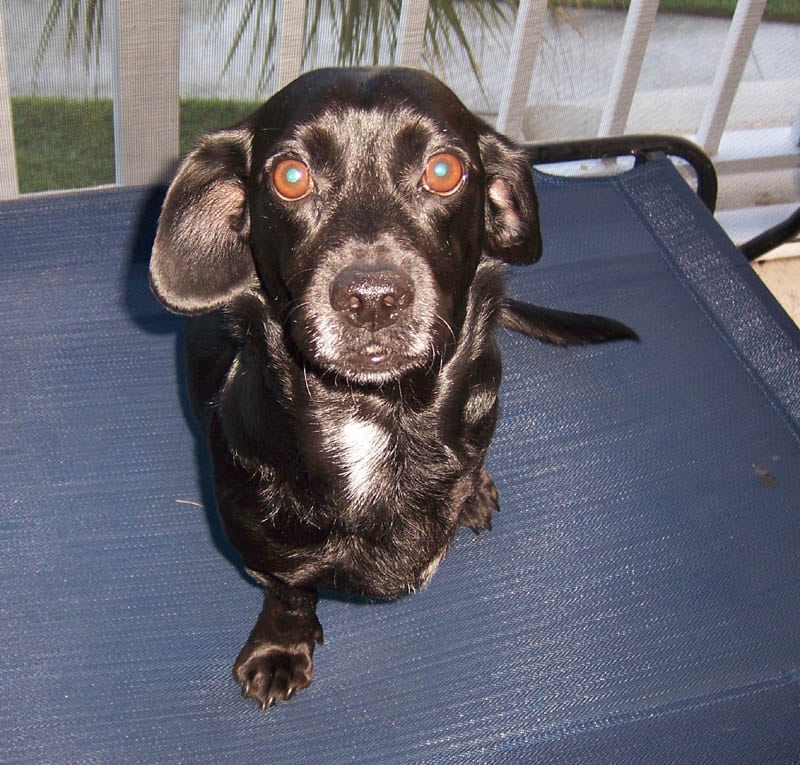 Most times, what humans think is depression in their dog is actually just the dog's reaction to pain meds. Heavy duty painkillers like Fentanyl patches and Tramadol can induce whining, crying and anti-social behavior. Remember, your dog isn't used to these drugs, and they're probably making her see pink elephants. Most often, withdrawal from pain meds is the cause of the change in behavior. Or, they could be coping with Phantom Pain.
We think the biggest reason that pawrents think their dogs are depressed is because deep down, they aren't sure about their dogs' ability to cope, and they are projecting those feelings onto their dogs. After all, humans know that they would have a difficult time coping with amputation if they had to go through it. Please keep in mind that dogs are SO much smarter and resilient than humans! Dogs live in the moment, and they have no regrets about losing a leg. When your dog is done healing, he will go on with life, happy and playful, because that's all that matters.
We hope we've addressed some of your concerns here, but if you're still worried about your dog, please discuss your concerns with your vet.
If you can think of any others, please add to the discussion we've started in the Forums. The next five questions will follow shortly . . .