A few of my tripawd friends' parents have written to me, asking me if I've ever acted like my missing leg was still there.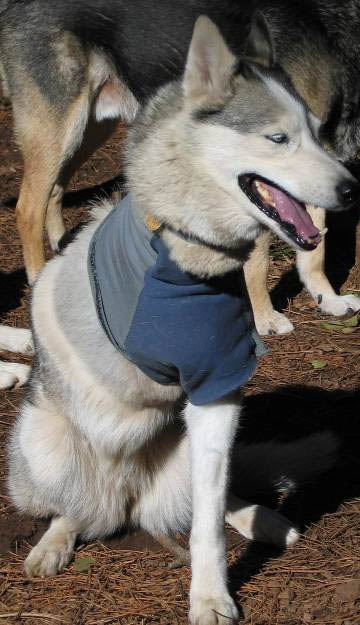 They call this "Phantom Limb Pain" in humans. For dogs, this means that a dog may start licking their missing leg area like crazy, or maybe have lots of muscle twitching.
Calpurnia, my new tripod friend, has a great human named TC, who has written a wonderful paper about Phantom Limb Pain. TC writes about the way she has treated Calpurnia's pain, and also sent in news about a new harness that was made just for this beautiful snow bunny (uh, I mean dog).
Dowload PDF: Phantom Limb Pain in Dogs Post Amputation
UPDATE: More pet phantom limb pain resources…