Remember how last week we told you about the three common pain issues that a Tripawd dog or cat might experience? Today we'll share ways you can help your animal avoid these painful conditions, be comfortable and pain-free on three legs.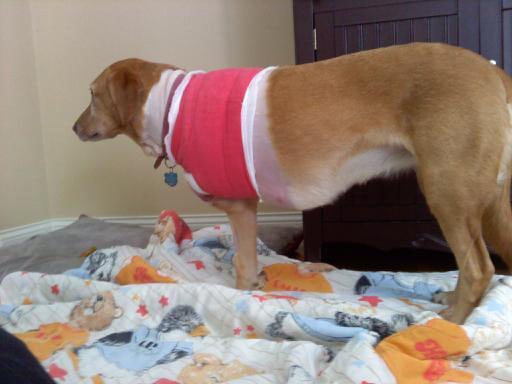 Please remember we are not veterinarians. This article is not meant to replace advice from your own veterinarian. Always seek help directly from your own vet to ensure your Tripawd hero lives a pain-free, hoppy life.
Prevent Tripawd Pain
Before

Amputation Surgery


Talk to your vet surgeon to ensure the latest veterinary pain management guidelines will be followed before, during and after surgery.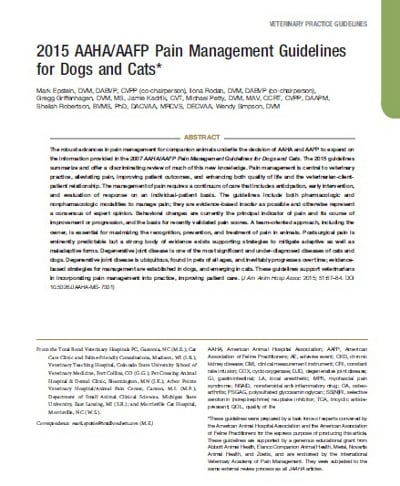 Dr. Pam Wiltzius, DMV, says she begins amputation surgery pain management a few days before amputation. When assisting her own dog Tazzie through amputation surgery, she told us:
"I started her on 3 drugs the day before surgery. One is a Fentanyl patch applied to one of her back legs. This is a narcotic that lasts 3-5 days and will be removed Friday. The other drugs are gabapentin and amantadine. These are drugs used in human medicine and both are inexpensive and very safe.

Gabapentin is used to prevent nerve root pain and thereoretically can help with "phantom pain". We can't ask our dogs about that but I think that it does exist! Gabapentin is continued for 2-4 weeks after surgery depending on the dog.

Amantadine helps prevent what is called pain "wind up". Once the pain receptors are annoyed it takes more pain meds to calm them down. This drug blocks that response and can be used for 1-2 weeks postop. Lots of dogs with chronic arthritis also take this drug for flare-ups when the Rimadyl or other NSAIDs they are taking stop working.

Tazzie will also take Tramadol as needed for pain after she comes home."
Prevent Tripawd Pain
During

Amputation Surgery

These techniques are something your vet needs to do during surgery but you can talk to them about it for your own peace of mind and the comfort of your dog or cat. In his book "Dr. Petty's Pain Relief for Dogs," pain management expert Dr. Mike Petty offers tips for veterinary pain control during amputation surgery.

According to this article he wrote for us, Dr. Petty explains that current amputation pain management techniques include:
"Local and regional nerve blocks with a drug called bupivacaine completely stop pain signals from reaching the brain and spinal cord when working on the front limbs.
If it is a hind limb amputation, they should also use an epidural and local block.
In either front or rear limb amputation, something called a "Constant Rate Infusion" or "CRI" should be administered as well. A CRI typically contains one to four different pain medications and is dripped in through an intravenous catheter before, during, and immediately after a surgery.
Relieve Tripawd Pain
AFTER

Surgery


Not all Tripawds will show signs of phantom pain, hyperalgesia or Myofascial Pain Syndrome (MPS), but if yours does you can definitely do something about it.

First, make sure your Tripawd comes home with good post-amputation pain control. As noted above, this includes Gabapentin, Amantadine and Tramadol. Our Tripawds e-book, Loving Life on Three Legs, describes side effects in greater detail. In general, side effects include:
Gabapentin: For maximum effect, Dr. Petty recommends using gabapentin in conjunction with a NSAID like Meloxicam, Rimadyl, etc. It should be used with care in dogs with kidney issues. Side effects are typically sleepiness and diarrhea, both which usually dissipate in a few days.
Amantadine: When used with gabapentin and a NSAID, Dr. Petty says this drug is one of the few that can help alleviate MPS symptoms. Nervousness and hyperactivity are two possible side effects.
Tramadol: Effective in short-term use for acute post-op pain, but according to Dr. Petty, studies show it's questionable when used for chronic pain. Side effects are similar to amantadine.
Find a veterinary acupuncture practitioner. According to Dr. Petty, treatment for conditions like MPS "is relatively simple if you can find a practitioner trained in something called "dry needling." This involves inserting acupuncture needles into the sites of the muscle suffering MPS, which immediately treats the affected muscle and provides pain relief."
Learn to massage your Tripawd. According to canine massage therapist Wendy Richardson, massage can begin 72 hours after amputation surgery, but no sooner. "Try not to massage directly after eating perhaps waiting a couple of hours and make sure your pet has relieved him/herself before beginning," she advises. Follow her specific Tripawd massage tips here.
Consider a Farabloc blanket. The Farabloc blanket is a non-pharmaceutical phantom limb pain therapy that alleviates pain in animals and humans by shielding the body from man-made and environmental electromagnetic fields (EMF). The Tripawds Gear blog has more detail.
Unfortunately, at some point all of our Tripawds will need pain management assistance and it's up to us to make sure they receive the very best care we can afford. Please be sure to get your paws on a copy of Dr. Petty's book to learn how (Dr. Petty tells us that a "Pain Relief for Cats" book is in the future, stay tuned!).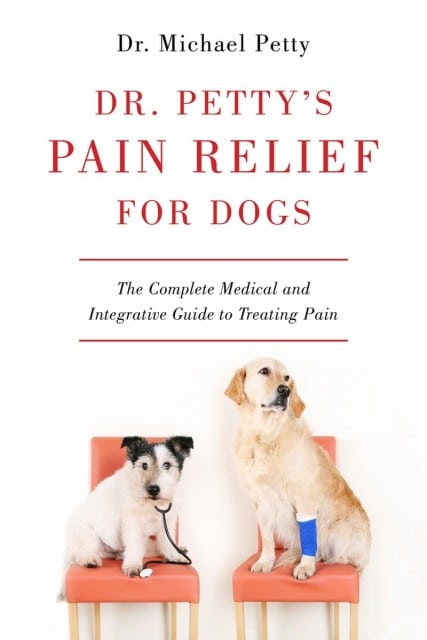 How did you manage your Tripawd's post-amputation pain? We'd love to hear your story, be sure to share your experience below.