Today for Tripawd Tuesday we're remembering Shadow, a sweet old soul who proved that when it comes to amputation, we must focus on quality over quantity and treasure every moment.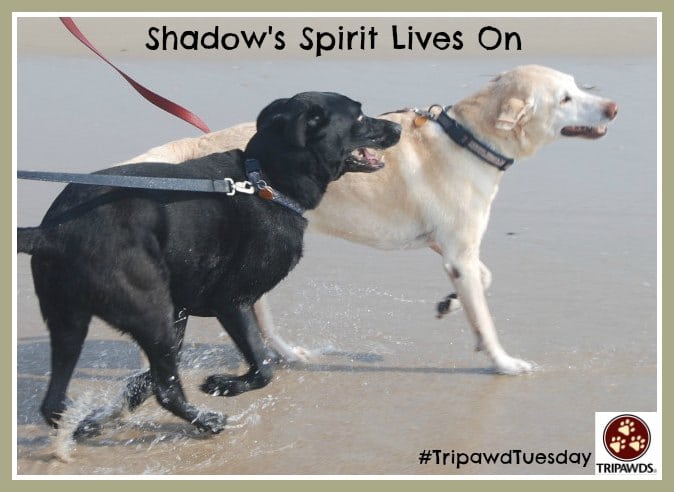 Shadow was 12 years old when he started limping in January 2012. He was diagnosed with synovial cell sarcoma. In his first blog entry, "Hi Fellow Tripawds," his mom Heather wrote:
"We did not anticipate an amputation so quickly, so it was difficult at first.  It did not take long at all to realize that this would be best for Shadow.  I found Tripawds the night before his surgery and it has been a source of strength, inspiration, and information for both of his pawrents.  Thank you Jerry, your pawrents and all the other dogs on this site."
Everyone expected Shadow to live the long, hoppy life he so deserved. We all want that for our Tripawd heroes. When that doesn't happen and they leave us too soon, our community's hearts break into pieces. Sadly, Shadow earned his wings less than one month after amputation.
"He had his best day since his amputation.  Normal behaviors.  He wanted a drink from the bathtub tap while I dried my hair.  Couldn't get enough ear rubs.  Ate heartily.   While going outside, he heard his daddy pull up in the driveway,  stopped mid-way down the ramp, turned around in one hop and ran to the door before his sister was out of the sofa.

Around dusk it all changed . . . "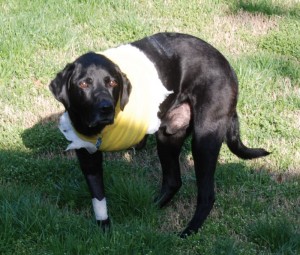 You might be wondering, "Did Shadow's humans have any regrets? Did they ever wish they wouldn't have amputated?"
Through their tears, Shadow's people shared their feelings:
"Heart or respiratory failure, we will never know.  For those of you who have found yourselves suddenly thrown into this difficult predicament of to amputate or not, we want you to know we made the right decision for him. We had just hoped for so much more."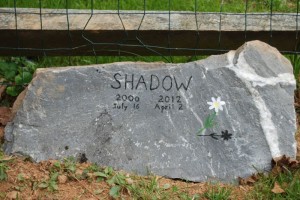 Their experience reflects what we discovered in our 2014 Tripawds Quality of Life Survey: Not a single cat parent stated they wouldn't choose amputation surgery again, however three out of 225 dog parents said they would opt-out.
Angels like Shadow and the stories their humans so lovingly write are what gives new members the courage to take a leap of faith and give their animal a chance at a long life if they feel it's the best decision for their pack. We owe these folks a debt of gratitude, they are the soul of this community. Thank you so very much.
Share Your Tripawd Tuesday Tale!
Each Tuesday, Tripawds from around the world can enter for a chance to be "Tripawd of the Week." Just share your Tripawd's story and you're entered to win! On every Tuesday of the week, tell us about your three-legged hero here in the Tripawds Discussion Forums or on the Tripawds Facebook page. Just follow these easy steps:
In a few short sentences, describe your three-legged hero's story.
Include a photo or video.
Include a link to your Tripawds Facebook page, Forum topic and/or Tripawds blog (if applicable)
All entries must be received by Saturday at 11:59 pm. One Tripawd story will be selected at random to be featured the following Tuesday.