This month's survey about phantom pain in animal amputees reminds us of the frequency of post-amputation pain in cats and dogs. All of us here have lost sleep over the pain signals given by our dogs and cats. Since our animals can't tell us in words that they're in pain, deciphering their hints is tricky. Once we do, treating the pain is the next hurdle.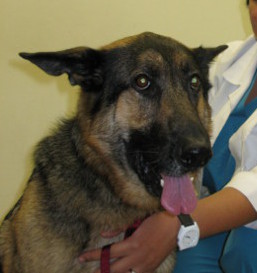 To help make your experience a little easier, the following list of Tripawds community posts, links and tips for treating pain in amputee dogs and cats will get you off to a good start. If you have others you'd like to share, please comment below.
How to Tell If Your Cat or Dog is in Pain
Tripawds News Blog: Vet Expert Dr. Mike Petty Shares Tripawd Amputation Pain, Rehab Care Tips. World-renowned veterinary pain management expert Dr. Mike Petty describes the different pain types, clues your pet will give you and how to find a vet who will treat amputation pain appropriately both before, during and after surgery.
Tripawds Downloads Blog: Learn How to Recognize, Treat Pain in Your Pets.
A 30-minute Tripawd Talk Radio podcast interview with Dr. Petty where we discuss the best pain management approaches, how to talk to your vet, the different ways that front and rear-leg Tripawds experience pain as they age and more.
Tripawds Downloads Blog: How to Recognize Pain in Dogs and Cats
Get the vet's perspective on animal pain by downloading a helpful article about recognizing and treating pain from the journal, Today's Veterinary Practice.
Tripawds Tips & Resources Discussion Forum Post: How to Know if Your Dog is in Pain
This is a link to a great article that Dr. Demian Dressler published which describes pain indicators in detail, such as limping, resistance to touch, panting and lack of appetite.
 How to Manage Post Amputation Pain in Cats and Dogs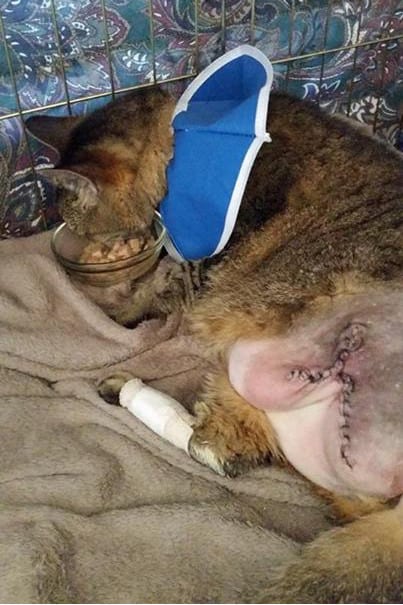 Tripawds News Blog:  One Vet's Canine Amputation Surgery and Recovery Tips and Post Amputation Side Effects in Dogs. Tripawds own "Fairy Vet Mother" describes her Tripawds journey experience with her giant Mastiff Tazzie, and shares her veterinarian tips for coping with pre and post-amputation pain in dogs.
Tripawds Downloads Blog: Tips for Managing Phantom Limb Pain in Dogs
Phantom limb pain can be confusing, and even painful, when a dog loses a limb but the sensation of it is still there. Longtime Tripawds member TC Wait can help your Tripawd feel better with this short paper about Phantom Limb Pain in Dogs.
Tripawds Downloads Blog: Pain Management Tips for Your Pet
Watch a video chat interview about Pain Management with vet pain management expert Dr. Robin Downing and Dr. Patricia Olson, past president of the Morris Animal Foundation.
Tripawds Downloads Blog: Pain Management for Pets, the Natural Way
Pain management tips for dogs, cats and other pets from veterinary naturopathic doctors at Animal Talk Naturally radio podcast.
Hands-On Tips to Manage Post-Amputation Pet Pain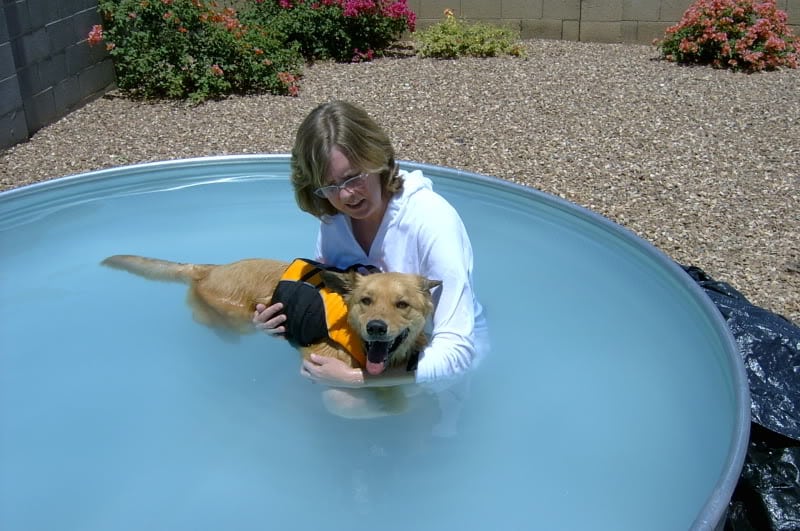 Tripawds News Blog: Relax and Learn How to Massage Your Tripawd
If you've often thought about helping your Tripawd cat or dog learn to relax through gentle massage but aren't sure where to begin, here's a great place to start: a two-part instructional series by Pam Kuhn, CAMT (Certified Animal Massage Therapist).
Tripawds Downloads Blog: How Chiropractic Care Can Help Your Tripawd
An overview of how chiropractic care can improve and maintain Tripawd dog and cat mobility.
Tripawds Downloads Blog: Help Your Tripawd Relax with TTouch.
When a Tripawd is feeling tired and sore from surgery or cancer treatments, consider trying TTouch to help your pet relax. TTouch Therapy was developed by animal expert Linda Tellington Jones,
Tripawds News Blog: Canine Chiropractic Options for Newbies
Tripawds member TC Wait investigates how chiropractic care can help her Tripawd Calpurnia,and other Huskies in the pack.
Helpful Pet Pain Relief Product and Supplement Tips
Tripawds Downloads Blog: EMFs and Phantom Limb Pain
In this episode of Tripawd Talk Radio, Dr. Don Nixdorf teaches us about Farabloc, a non-pharmaceutical phantom limb pain therapy that alleviates muscle pain in animals and humans by shielding the body from man-made and environmental electromagnetic fields (EMF).
Tripawds Gear Blog: Farabloc Testimonials Describe Holistic Pain Relief Success for Animal Amputees
Pet parents describe how Farabloc phantom limb pain relief helps dogs, cats and humans after amputation surgery.
Tripawds Gear Blog: Cool Tripawds Dig The Chilly Mat
Cooling mats give comfort to recovering amputee dogs, cats and pets with joint pain and orthopedic issues.
Tripawds Gear Blog: Hot Cold Therapy Pack Options for Dogs, Cats
Heat and ice therapy tips, options for post-op and injured Tripawd dogs and cats.
Tripawds Nutrition Blog: Phantom Limb Pain Relief with Homeopathy
Tripawds community member and holistic vet tech Gina Snow describes phantom limb pain relief therapy with homeopathy remedies belladonna, arnica montana, Hypericum, Phos-ac, Staphrasagria and Symphytum.
Tripawds Nutrition Blog: Homeopathy and Pain Relief for Tripawds
Canine homeopathy expert Gina Snow discusses recommendations for pain relief for post-amputation surgery dogs, Lachesis Mutus, Pulsatilla Pratensis, Barberry Vulgaris, Belladonna and Arnica Montana.
Tripawds Downloads Blog: Dog Massage Secrets
Specifically for dog pawrents, this instructional video teaches the therapeutic touch of canine massage with Zoe Gan, a Certified Dog Massage Therapist.
Do you have more pain relief tips for Tripawds?
Share your suggestions below!