Is this the best Tripawd Tuesday or what?
It's March 3, as in 03/03—this marks the third annual Triday Celebration! Help us celebrate this once-in-a-zillion years Tripawd Tuesday. Share your Tripawd love stories and win!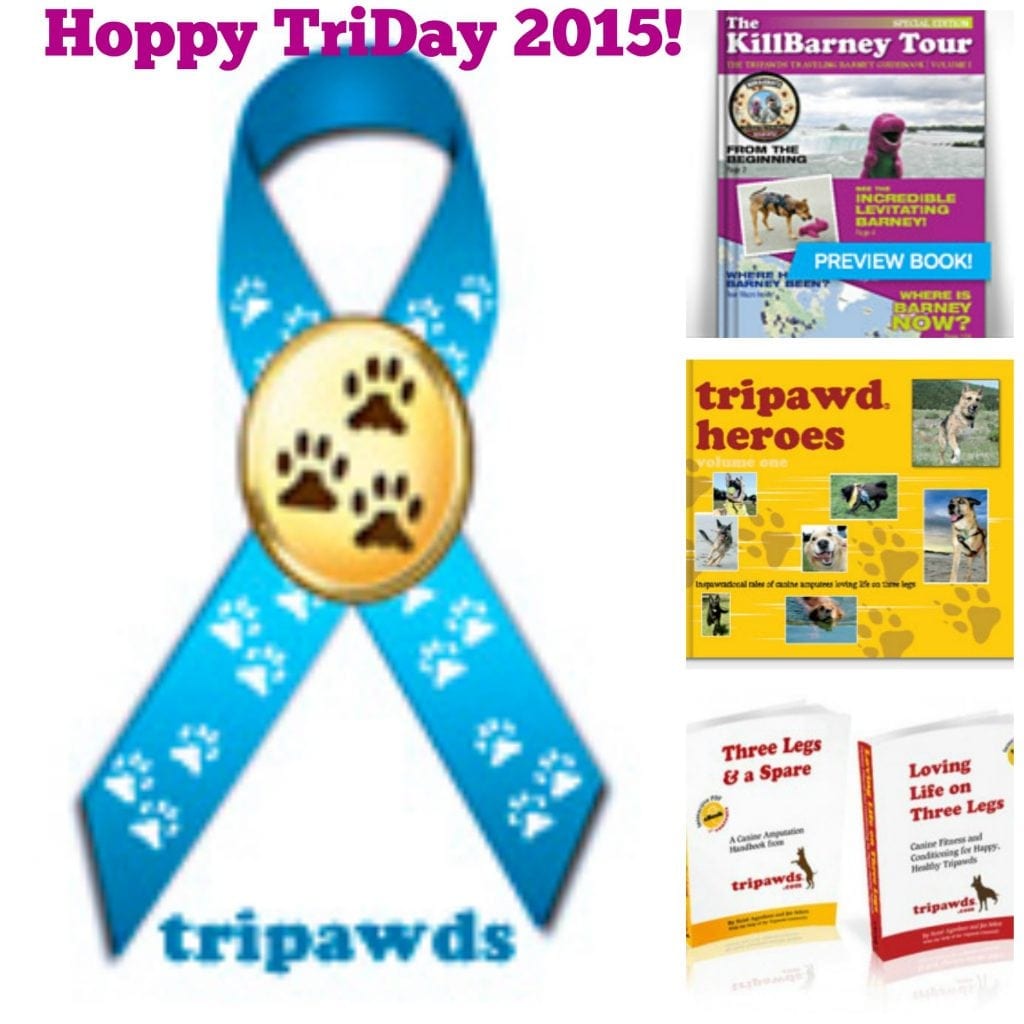 Starting today at 12:01 am and running through 11:59 pm Pacific Time, all Tripawd love stories shared in the community will get entered in a random giveaway contest for three cool Tripawd prizes!
How to Enter the TriDay Giveaway
Share your three-legged love story about your Tripawd dog or cat, past or present.
Many ways to enter:
Post photos and share your story, any length will do. If applicable, link to your photo, story or blog so we can share with the world! Only one entry per person please.
Then share your post (or this one) on social media, and use the #Triday tag!
Here's What You Can Win!
At the end of TriDay, 3 winners will be randomly chosen for a downloadable copy of our fun and informative Tripawds e-books:
One winner will get the downloadable e-book version of The KillBarney Tour: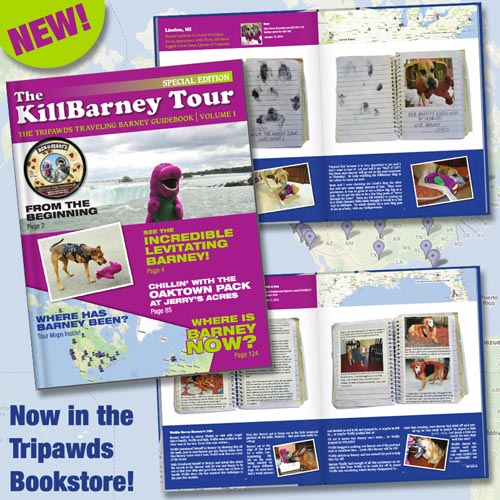 Follow the adventures of a certain purple dinosaur as he visits Tripawds members around the globe, spreading cheer and making trouble along the way.
A second winner will get a downloadable e-book version of Tripawd Heroes: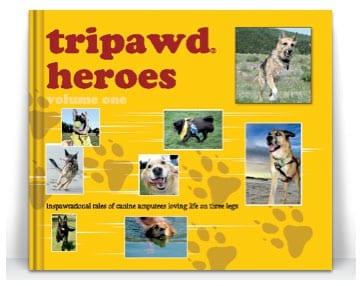 Featuring the stories of 25 inspawrational canine amputees loving life on three legs, this is the perfect gift for your vet, oncologist or anyone with a three legged dog.
And, one third GRAND PRIZE winner will receive a copy of the Tripawds e-Book Library: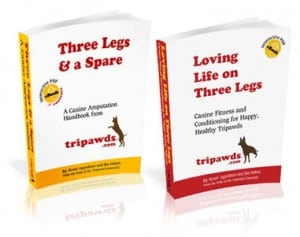 These two books comprise the world's first and most complete information resource about canine amputation, post-surgery care for dogs, and ongoing lifestyle tips for rehabilitation therapy, exercise, nutrition, aging and much more.
We hope you'll participate in this pawesome celebration of our three-legged cat and dog heroes!
Disclaimer: All prizes are electronic and downloadable to your computer, there is no physical book other than what you print at home. This contest is for Tripawds community members located anywhere on the globe.