Dogs and cats are masters at hiding pain. Thankfully, a highly trained pet pain expert can help decipher their clues when everyone else is stumped. Here's how to find one of these very special veterinary professionals.
Is My Tripawd in Pain?
As pet parents, we often have a hard time realizing that our dog or cat is in pain. That's because unlike humans, animals don't usually vocalize when they hurt. They can't say "Ouch!" or "My back hurts" in our language. Instinctively, they will hide their pain until it's so bad that they can no longer disguise it. And when they're ready to tell us, animals communicate pain with very subtle clues such as:
Tripawds can be especially tough to decipher when pain is occurring. During amputation recovery, it's hard to distinguish between too much and too little pain medication. And later, the unique Tripawd gait makes it difficult to notice a casual limp. That's why it's important to notice our pet's other ways of communicating pain:
Decreased activity
Not going up or down stairs
Reluctance to exercise
Difficulty getting off the floor
Decreased appetite
Obsessively licking a certain body part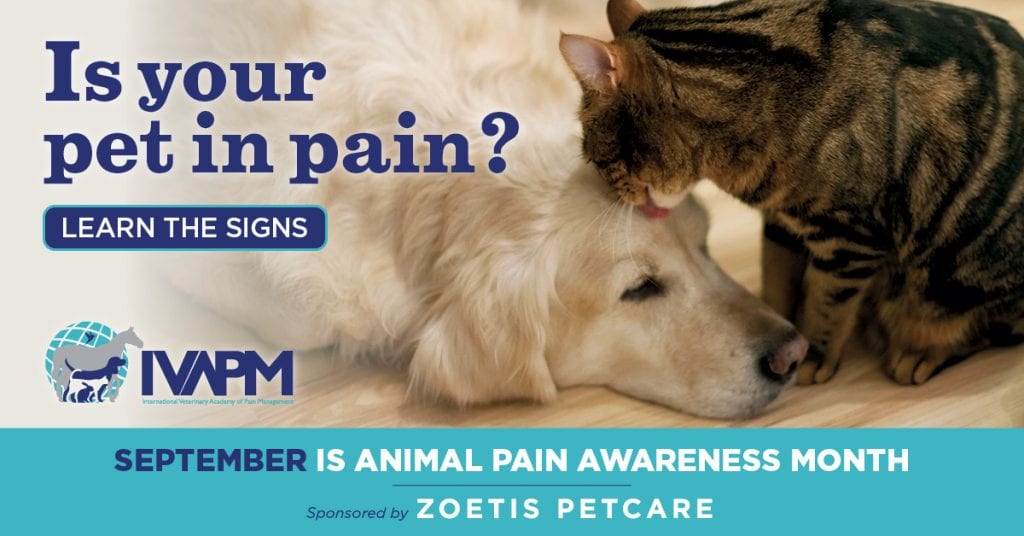 When to Choose a Pet Pain Expert
If you notice any of these signs in your pet, it's time to call your veterinarian. Usually, your Tripawd's pain can be addressed with medication and rest. But sometimes, even the best conventional pain management doesn't help. When your regular veterinarian cannot get to the bottom of your pet's pain source, it's probably time to take the problem to a Certified Veterinary Pain Practitioner (CVPP).
A veterinary professional, either a DVM vet or a veterinary technician with a "CVPP" credential after their name shows that they have received additional training in animal pain management. By completing the CVPP program, these vet experts practice the newest, proven pet pain protocols in:
Analgesic drug therapies
Physical rehabilitation methods
Complementary and alternative therapies, such as acupuncture and massage
Instead of only relying on conventional pain drugs to solve a pet's pain problem, the CVPP practitioner uses a combination of therapies, from analgesic drugs to rehabilitation therapy such as massage, hydrotherapy, and acupuncture. The goal is to create a custom-built, multi-pronged pain management plan for your pet that will solve the pain problem and prevent future recurrences.
How to Find a Pet Pain Expert
As of now, CVPP practitioners can be hard to find, but not impossible. To locate one, start by asking your veterinary team to find the closest one in your area. You can also visit The International Veterinary Academy of Pain Management website. Their "Find a Pet Pain Practitioner" search tool is a little clunky, but will help you get closer to find a pet pain expert for your beloved fur kid.

If you cannot locate find a pet pain expert, please contact us for help.
Recommended Reading
Check out Tripawds News Blog Posts about Pet Pain Management