When we heard about Giuseppe's shrinking dog cancer tumor, we couldn't wait to tell you about it on Tripawd Tuesday. This handsome fella's story proves that even after a second cancer diagnosis, dogs can beat the odds and continue enjoying life on three legs. Here's his story as told by his human, eddieyc.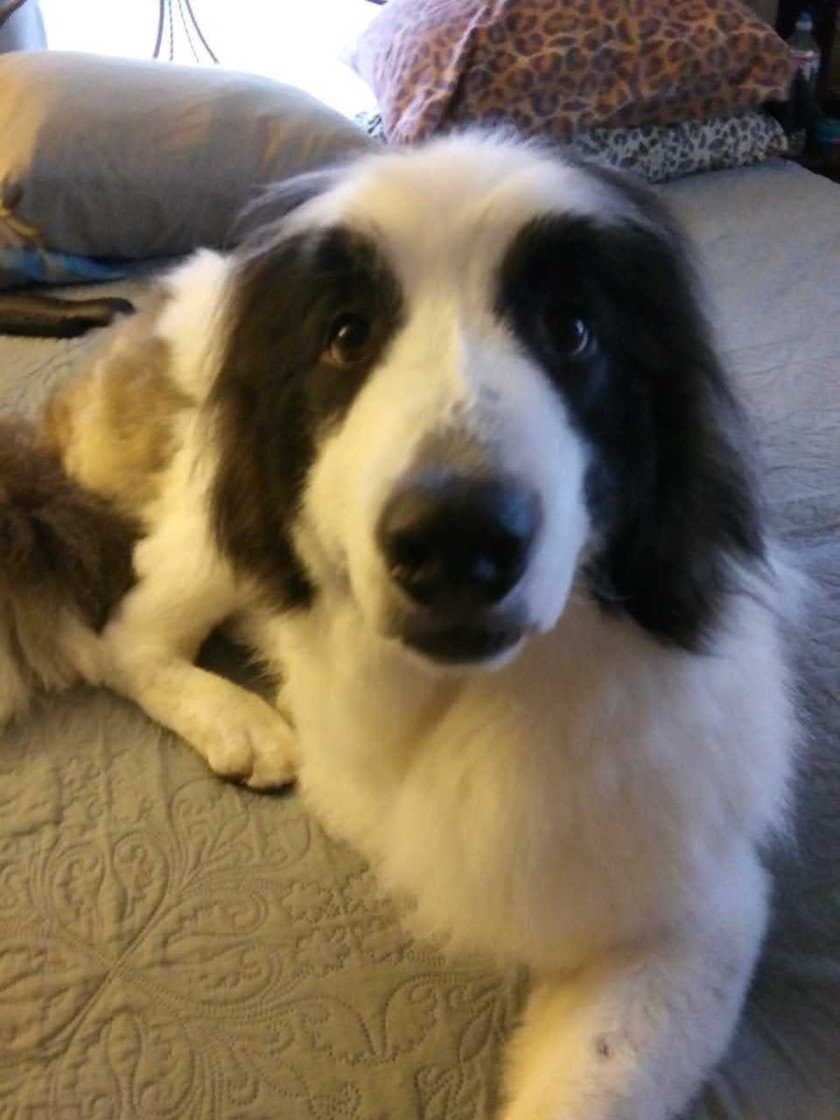 Giuseppe's Shrinking Dog Cancer Tumor Story
Written by Eddie F.
In 31 years I only had two pets, a Siamese cat named Mensch for 18 years and after his passing, we got our beloved German Shepard Pit Bull mix Sweetpea who lived for 13 years. In our fifties, my wife and I were not fully prepared for raising an 8 week old puppy but we persevered with much exhaustion.
A black and white 8 week old bundle of joy came into our life at the end of February 2019. Giuseppe is a Border Pyrenees, half Border Collie and half Great Pyrenees. Handsome and full of life, this delightful dog grew rapidly and has topped out at 75 pounds.
It was Halloween day 2019 when I saw Giuseppe chase a squirrel (one of his favorite hobbies) and take a big tumble. At first he started limping a bit but by the end of the day it got worse. Figuring that he may have pulled a muscle or fractured his front right leg we took him to our vet for a visit to rule out serious injury.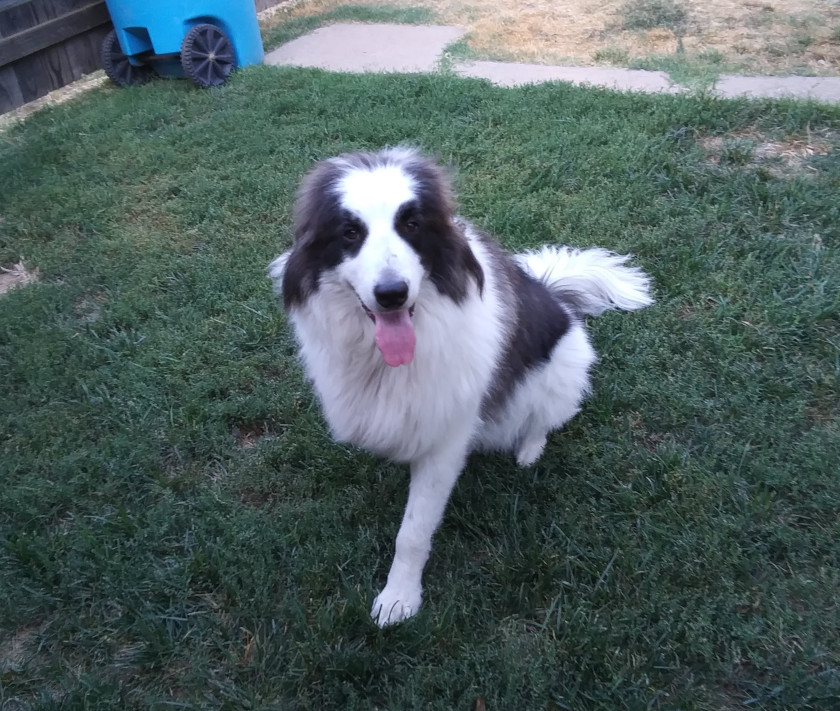 The only thing they could agree on was amputation.
They took an x-ray of his leg and much to our vet's and our horror, Giuseppe had the start of a tumor they assumed was osteosarcoma. How could this be? He hadn't even turned 2 years old! Our vet said that though rare, this does happen in pups sometimes. We were devastated. How could this have happened to our sweet boy?
Our journey dealing with Giuseppe's cancer began. Over the next two months he went through several needle and core biopsies trying to determine what type of cancer he had. We were referred to UC Davis Veterinary Hospital for more tests and several visits with oncologists. The news was grim. The tumor was growing rapidly and unfortunately no lab was able to precisely determine what type of cancer he had, though spindle cell carcinoma was suggested. The one thing all the vets could agree on was that amputation was the only course we could take to try save his life.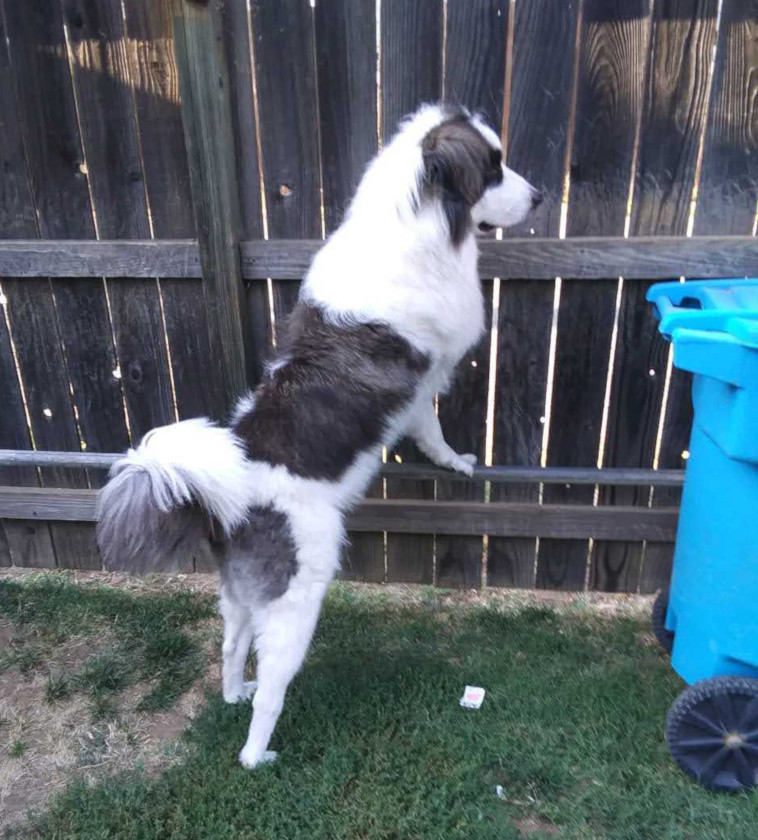 Learning from Tripawds, Thriving with K9 Medicinals
On December 31, 2019 Giuseppe had his amputation. The surgery was complicated due to his vasculature but he pulled through heroically. During this time, UCD had recommended Tripawds.com as a resource. What a blessing this was. With information and guidance from this wonderful site, we were able to get Giuseppe adapted to his new life.
UC Davis recommended he have two types of chemo over 3 months but we decided against this. He had been through so much already, we did not want to put him through what may have been a very dangerous double chemo regimen. Better he be happy in his last few months than suffer or possibly die from chemo. We decided then to have him take K9 Medicinals Immunity Plus formula dog treats. We also began daily prayer over our boy, thanking God for each and every day he blesses us with Giuseppe.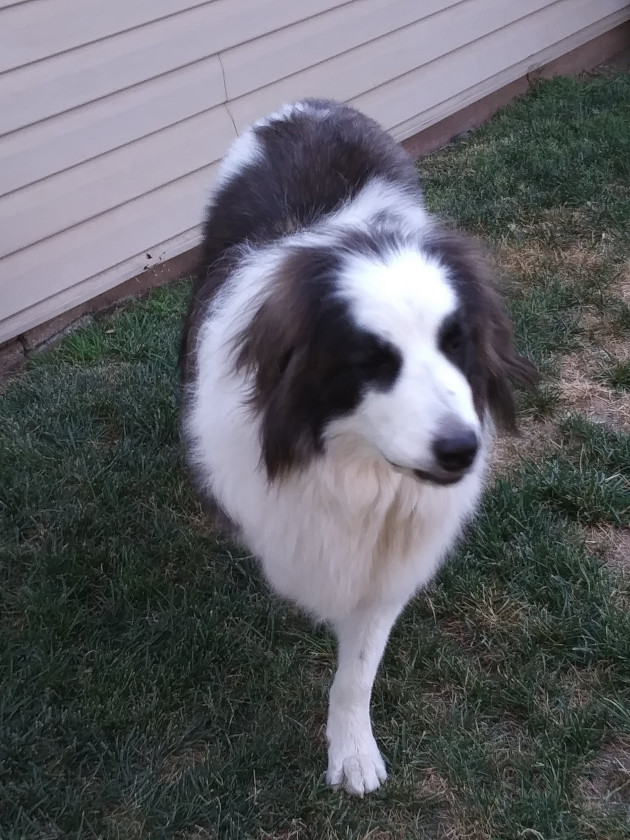 A second cancer diagnosis?
Unfortunately in mid March we found a lump developing near his penis next to his left leg. We took him in to the vet and at first they thought it was a cyst but after another needle biopsy, they gave us the bad news that though they once again had no idea what type of cancer he had, that the malformed cells seemed to be cancer. We were once again heart broken. The strangest thing about all of this is that Giuseppe had shown no signs of cancer symptoms in all this time. Great energy and appetite, no change in demeanor or activity, normal body functions, and the new tumor showed no sign of being painful or tender.
Our vet recommended that we prepare for Giuseppe's passing in April since the tumor was growing so rapidly. In a matter of weeks it had grown to the size of a small eggplant and was sticking out of his side. Not losing faith, we continued daily prayer and his regimen of K9 Medicinals Immunity Plus.
From an eggplant to a walnut, the secondary tumor is shrinking.
The tumor continues to shrink to this day and is about the size of a walnut now.
We waited for Giuseppe to take a turn for the worse…but it never happened. He continued to be his happy self throughout April showing no signs of illness except for the ugly large tumor. On my birthday in May, our miracle began. I thought I was going crazy but I swore to my wife his tumor was shrinking. She told me that she noticed the same thing and she is an RN!
The tumor continues to shrink to this day and is about the size of a walnut now. He went in for his checkup in June, and our vet really had no explanation for this miracle that was happening for our sweet Giuseppe. He was examined for mets and his chest and abdomen were clear.
His one year ampuversary is around the corner!
On September 1st Giuseppe will be 9 months post amputation and running around like the energetic and fun loving dog he's always been. November 1st will make a year since his diagnosis. No symptoms of cancer spread at all.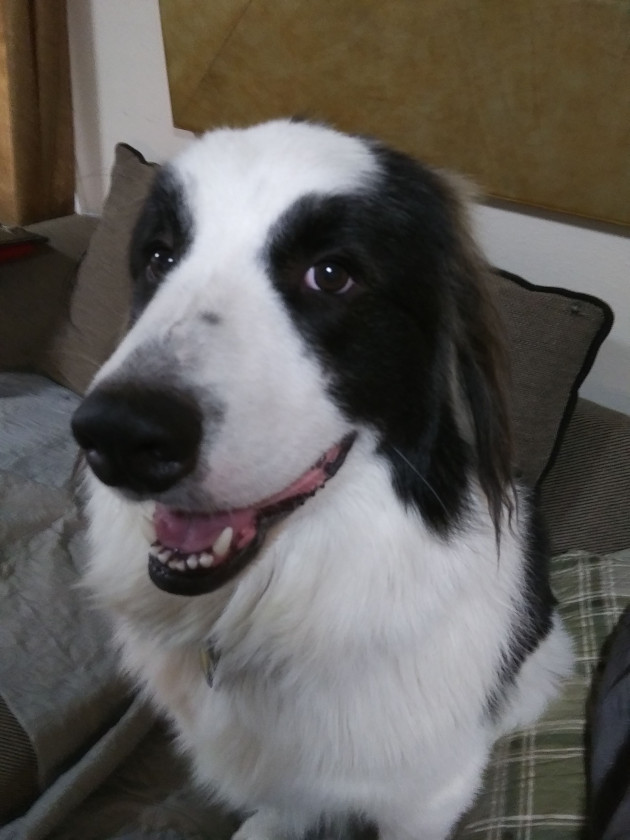 My wife and I believe that God has granted us a miracle for Giuseppe and that taking K9 Medicinals daily has helped this miracle along. Ours is a story of hope, perseverance and gratitude for whatever time we have with Giuseppe.
It is our deepest wish that he will live to see his 3rd birthday and beyond but we are already extremely grateful for the borrowed time we have already had. We love our Little Rascal oh so much like we're sure all of you out there do with your special Tripawd companions.
In closing, we'd like to say do not lose hope. Every case is NOT the same and really only your dog and God know when it's time for him or her to go to the Rainbow Bridge.
Get Your Hero Featured in Tripawd Tuesday!
Share your three-legged hero's story with the world! Send your Tripawd Tuesday shout-out now. Each Tuesday is the best way to celebrate Tripawd amputee pets from around the world. Enter for a chance to be "Tripawd of the Week." Just share your story in a few words and you're in!
Whether you are a bonafide registered Tripawds member, or part of our Facebook, Twitter and Instagram communities, we want to tell the world about your three-legged cat or dog.
Send Your Tripawd Tuesday Story in 3 easy steps:
In a short paragraph or two (or longer if you'd like!), describe your three-legged hero's story.
Share a photo, video or both.
Got a Tripawds Forum topic and/or Tripawds blog that you started? Be sure to include that link too! Of course let us know any social media handles that feature your Tripawd.
Then send your story to us via email, Facebook Messenger, or direct message us on Twitter or Instagram @TripawdsCommunity.
We publish a new Tripawd story each week. It's time for yours to get featured!