Bringing home a new post-op amputee cat or dog from the vet is just like bringing home a newborn human baby. Having certain supplies makes the recovery phase much easier. Here's a short Tripawds recovery shopping list to help make the first few weeks easier.
Essentials for Your Tripawds Recovery Shopping List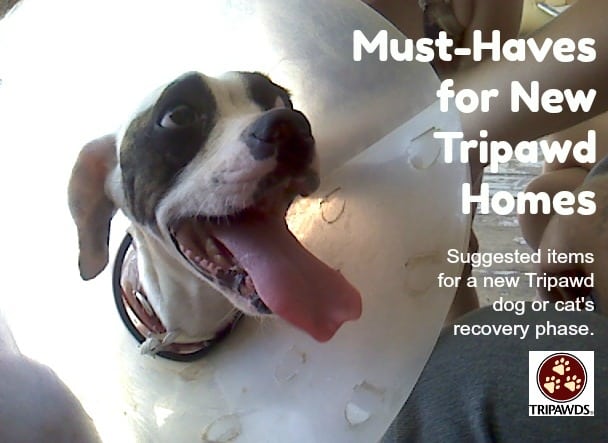 In addition to the amputation pain management medications your vet sends home, here are some handy post-amputation items recommended by the Tripawds community.
Must-Haves for New Tripawd Homes
No-slip rugs or yoga mats for traction. Give your Tripawd confidence by providing traction in your home. You don't have to cover entire floors, just enough to create a path for your Tripawd to navigate around your home. Traction is a must to avoid falls and injuries.
Canned food and irresistible treats. Most recovering Tripawds have weak appetites, which is a common side effect of pain medication. Stock up on tasty food and follow these tips to get dogs and cats eating again.
Low-sodium broth, Gatorade or other tasty pet-safe beverages. Spiking your pet's water dish with yummy flavors can encourage drinking liquids. This is important for recovery.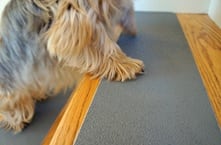 Fiber-rich foods. Most recovering Tripawds will become constipated. This is another pain medication side effect. Have fiber-rich foods ready to encourage bowel movements. Pumpkin pulp, steamed squash, bran flakes and other similar fibery foods can help move things along.
Extra blankets, sheets and towels. Sometimes a Tripawd will experience bodily fluid fluid leakage at the incision site, known as a "seroma." It's usually not a problem but often messy. Keep your pet's bed covered. If a seroma occurs, let your vet know but don't panic. Most go away on their own.
Potty pads. Some Tripawds have elimination issues after surgery. Be prepared for accidents if your Tripawd is too medicated to walk to their usual potty spot.
Modified litter box. Feline Tripawds can have challenges getting into and out of their usual litter box. This Litterbox Tips for Cats blog post shares how to make life easier after surgery. You can even make your own DIY litterboxes for cats with extra challenges.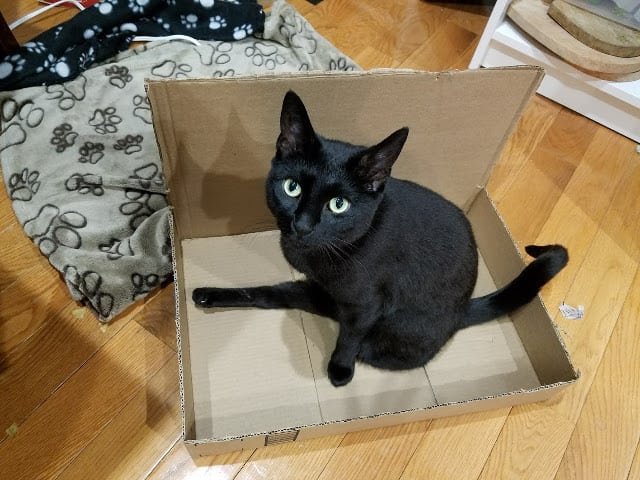 Baby gates or other confinement method. New Tripawds should be kept in smaller spaces to discourage rest and excessive activity. Use whatever pet confinement method you can to prevent your dog or cat from roaming around the home.
Small T-shirts, boxer shorts, baby diapers or baby onesies for cats. Placing the appropriately-sized clothing item on your Tripawd can discourage licking at the amputation incision. Bothering the incision can cause infection or pulled stitches and staples. These DIY pet surgery recovery suit tips and are easy and inexpensive to try.
Hot / cold compress. Swelling and bruising after amputation surgery is normal and common. A hot or cold compress can help your pet feel better. These Heat and Ice Therapy Tips for Tripawd Cats and Dogs explain the correct way to use a hot and cold compress.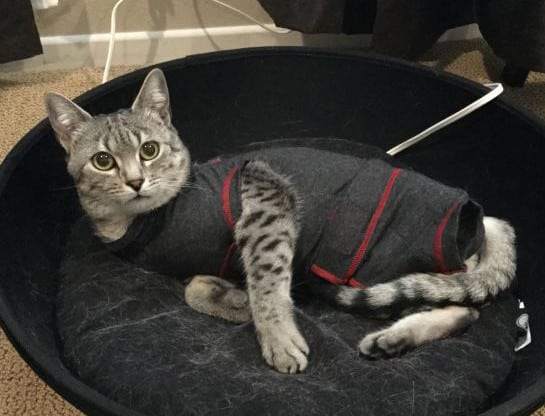 Grocery bag sling. Unless you have stairs in your home, there's no need to put a harness on your dog and potentially irritate the fresh wound. Instead, try this DIY Tripawd Dog Sling you can make with a canvas grocery bag.
Optional post-amputation items:
Tripawd-approved harness. We love the Tripawd dog harnesses in our Gear Shop for many reasons, such as helping dogs in and out of vehicles, up and down stairs and assist on slippery floors. The right sized harness for a Tripawd cat can prevent accidental escape during walks. But these items can wait until stitches come out.
A better cone of shame recovery collar. We can put a man on the moon but can't seem to make a cone of shame recovery collar that animals don't hate. A few pet recovery collar alternatives are worth considering if your pet is known for outsmarting the cone of shame.
Orthopedic pet bed. Firm mattresses are best for Tripawd dogs or cats. Big fluffy beds can make it hard to get comfortable and possibly trip up your new amputee. These orthopedic pet beds for Tripawd dogs get rave reviews. We would love to hear from TriKitty families about the best beds for Tripawd cats.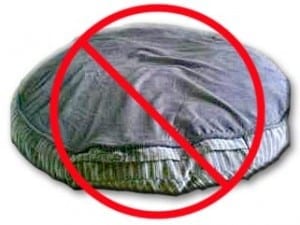 Raised feeder station. Animals eat standing up but when one leg is missing, it makes balancing while drinking and eating quite challenging. Raised feeders for dogs and cats help with better posture and stability.
Exterior ramps. Don't assume your dog will use a ramp. Most will not if they've never used one before. Don't buy or build one until your dog is healed and you can try these ramp training tips.
Pill Gun. There are many ways to give a dog or cat pills. The best way is to use a variety of methods and mix it up so your pet never knows it's coming. Having a Pill Gun on hand is very useful for when medication time becomes difficult. Greenies or Pill Paste have also proven helpful for picky pets.
Whether you have a cat or dog amputee, Tripawd-proofing your home goes a long way to building comfort and confidence. Do you have other ideas that make recovery easier? Comment below and we'll make sure they get added to the list.