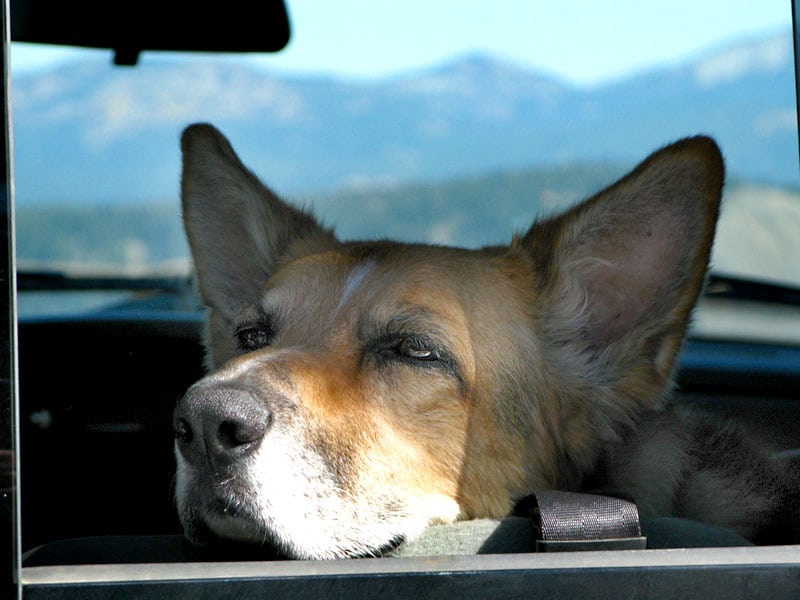 Looking back at our nearly two years on the road together, I recall my people often listening to their favorite KHSU program online. Once in a while they would call Mad Dr. Matt, the host of Alternative Therapy, with updates about our location or my condition.
Now, one year after my passing, Jim has had a little fun with iMovie to create this tribute video featuring yours truly, the voice of Matty Dread and inspawrational music from Kelly's Lot …
NOTE: No crying allowed! Unless they are tears of joy for all the fond memories we shared together as a pack.
Special thanks to the Mad Doctor for his special Jerry tribute show (#379 – 10/11/08) and frequent shout-outs! And many more to Frankie and his Rockin' people for use of this acoustic version of Today from their Kelly's Lot album Trio.
I believe the song says it all, and Barney helps us show at the end of the video … that it is all about the present.