My people will soon explain their timing and decision processes for helping me be free of my cancer ridden body. But let me share why I had to leave this earth on Friday, October 3, 2008.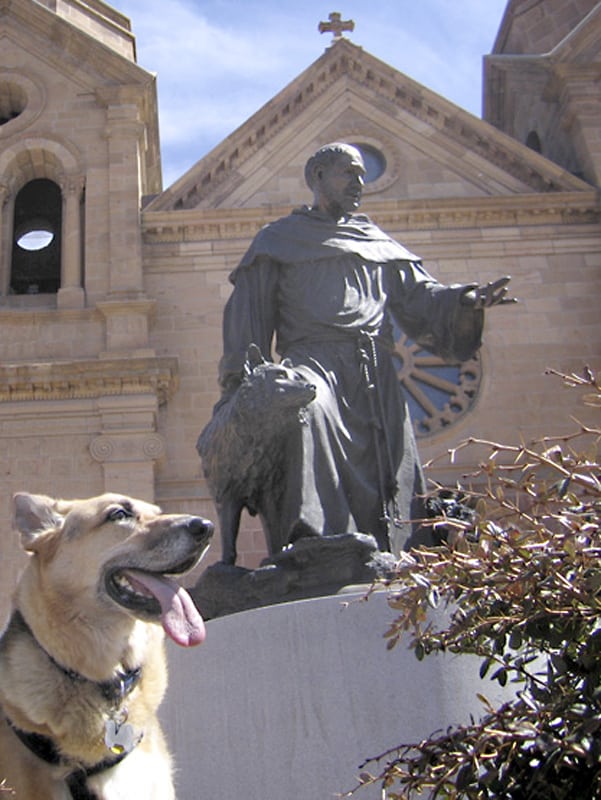 You see, it was in Assisi, Italy on October 3, 1226, that one Franciscan friar by the name of Giovanni Francesco Bernardone was laid to rest. Catholics know him as the patron saint of animals, the environment and Italy. It is customary for Catholic churches to hold ceremonies honoring animals around his feast day of October fourth.
I had to be there for him.
My people now believe that I let them know it was my time last week because I needed to sit at the feet of St. Francis while we blessed all the animals, brought to all the churches, everywhere, last Sunday. Which we did.
My people like to consider themselves more spiritual than religious, but this story touched them deep. And they thank my aunt for letting them know about the blessings Sunday. (Tommy will enjoy nine happy healthy lives.) I thank her for not letting them know, before I had to go. It was too late for me to be blessed in that life. And thanks to St. Francis – and all the loving prayers from our forum friends – my new life is happy, healthy, and eternal.
With that said, let us share with you …
A Prayer of Saint Francis of Assisi

Lord, make me an instrument of your peace.
Where there is hatred, let me sow love.
Where there is injury, pardon,
Where there is doubt, faith
Where there is despair, hope
Where there is darkness, light, and where there is sadness, joy.

Oh, Divine Master, grant that I may not so much seek to be consoled, as to console;
To be understood, as to understand;
To be loved, as to love;
For it is in giving that we receive —

It is in pardoning that we are pardoned;
And it is in dying that we are born to eternal life.
Legend has it that St. Francis on his deathbed thanked his donkey for carrying and helping him throughout his life, and his donkey wept.
My people thanked me as they held me on mine. And we all wept.
I thank you all for your continued blessings of love. With your continued support, we shall keep on keepin' on. For tripawds everywhere.