When a vet says it's time to amputate a dog's leg, it turns a pet parent's world upside down. But nobody has to face it alone. Since 2006, Tripawds has helped with the emotional side of coping with that recommendation. What an honor get a shout-out for our work, from the Dog Cancer Vet himself, Dr. Demian Dressler!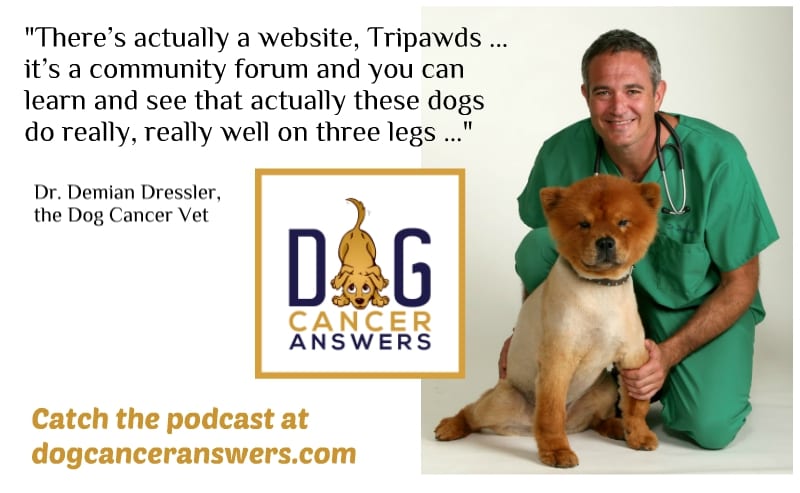 Amputate a Dog's Leg? Consider This:
If your dog has cancer and you have questions, the Dog Cancer Answers podcast is ready to help. Now in its second season, the podcast delivers bite-sized nuggets of helpful tips from veterinarians like dog cancer vet experts Drs. Dressler and vet oncologist Sue Ettinger, authors of the Dog Cancer Survival Guide.
In episode #13, Amputation of My Dog's Leg? Really?, we hear from a pet parent unsure if she should amputate her dog's leg after a cancer diagnosis.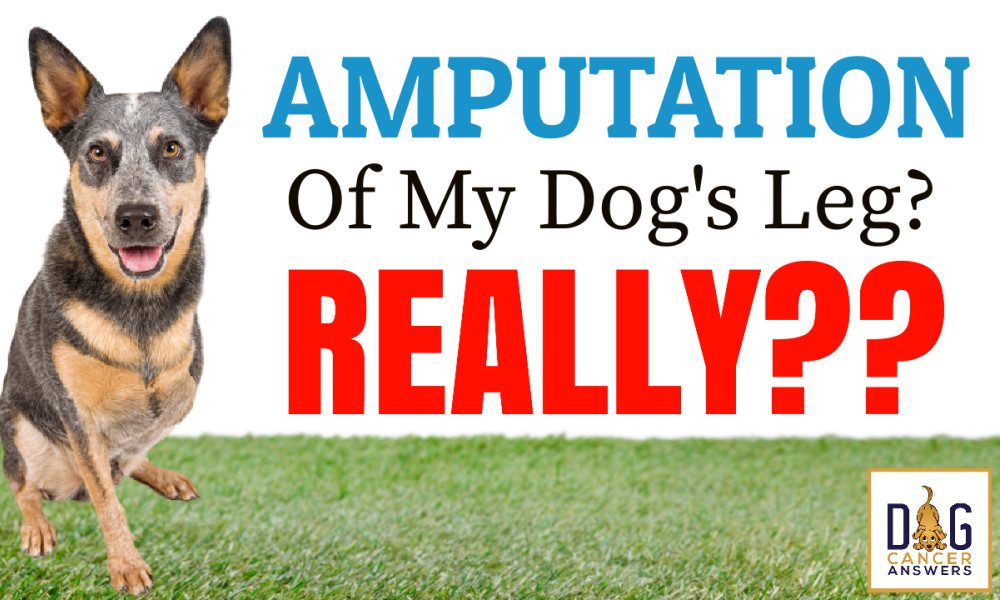 Dr. Dressler reassures the caller that dogs can live great lives on three legs, and goes on to say:
And one of the things that people don't seem to realize, naturally, being people, being bipeds, that is—we have two legs and we walk around on two legs—is that an amputation for a dog that has four legs is quite different from an amputation with a person that has two legs, because if you take off one of the two legs, you've got 50% reduction, you're hopping around and it's difficult to stand.

If you do that on a four-legged animal, and you've removed 25%, you've still got three good ones, and they actually do pretty darn well. And it's amazing. There's actually a website, Tripawds, and that's something that you can check out, and it's a community forum and you can learn and see that actually these dogs do really, really well on three legs after only, gosh, I mean often a few days.
Ask a Vet Your Dog Cancer Questions
The Dog Cancer Answers Podcast is now taking questions from pet parents, and turns them into short podcasts with powerful insights from veterinarians. The podcast also features True Tail episodes starring dog lovers and their inspirational dog cancer stories!
Get your dog cancer question answered!
Dial +1 (808) 868-3200 to record your question!
Have a True Tail to share?
Send your Dog Cancer story using the form on this page.
Watch this space in a few weeks for a special episode of The Dog Cancer Answers Podcast, featuring the Tripawds community founders Jim and Rene!