Besides asking "How long until my dog or cat figures out how to poop?" the second most asked question new members ask is "How long is amputation recovery time for Tripawds?" Today in our What to Expect series, we'll try to answer that as best we can.
What's the Average Amputation Recovery Time for Tripawds?
In general, amputation surgery recovery for amputee dogs and cats generally lasts anywhere from two to four weeks. But it can sometimes take longer depending on the animal's age, size, weight and other pre-surgery health conditions.
Cruise through our community and you will see that many new amputee pets get their sparkle back around the time stitches come out, but some will take longer. And it can take several weeks before many Tripawds build enough endurance to go on a short walk of five to ten minutes, tops.
If you think your Tripawd is slow to get back to the new normal, remember that the amputation surgery recovery experience is both similar and different for everyone. Dogs and cats are a lot like people when it comes to surgery recovery:
Some new Tripawds won't let you do anything for them because they think can do it all themselves.
Other new Tripawds are drama queens seeking sympathy from everyone around them, expecting to be hand-fed and babied.
But all pets will look to you for guidance. Whatever energy you project during recovery, they will reflect it right back to you. The more positivity you put out, the easier recovery will be.
The Dos and Don'ts for a Good Tripawd Recovery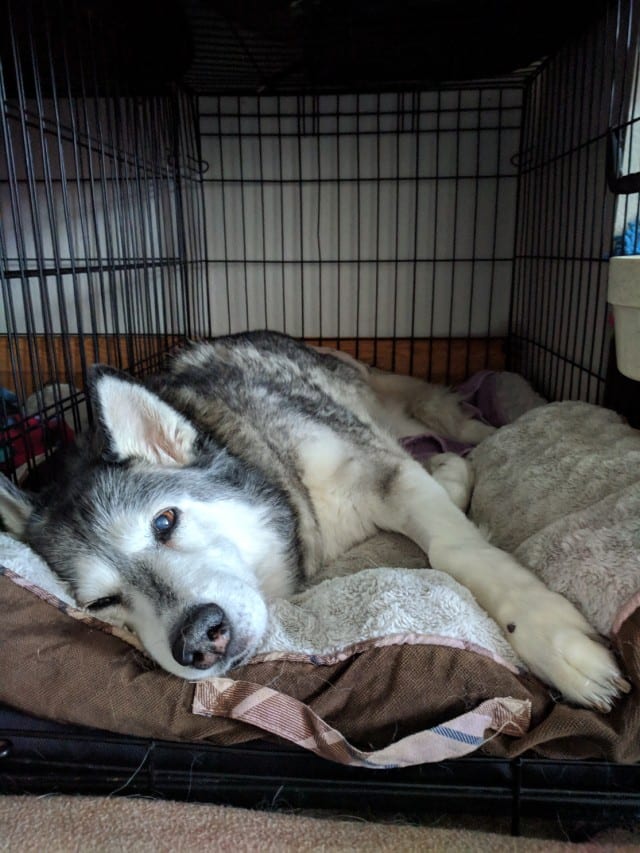 Don't get discouraged if you think progress is slow. It's natural to compare your pet's recovery experience with others, but don't do it. All pets come into recovery from different places in their lives. Some are very young, some very old, some were highly active, some were couch potatoes. The recovery experience is as unique as your dog or cat. Your Tripawd will heal at a different pace, on her own time.
Do remember to embrace the little milestones. Is your pet eating? Drinking? Eliminating? WOW! That is seriously pawesome! Take time to celebrate! Those ordinary things we used to take for granted are miraculous after something as major as an amputation surgery. Progress can be so gradual that you may hardly notice it. But it is happening, and your pet will get to the finish line too!
Don't try to speed things up. Many people encourage their new Tripawd to do too much physical movement too soon after surgery. This is a time to be conservative with your dog or cat's activity. For example, your dog should only be going on leashed bathroom break walks until the vet says otherwise. Your cat should not be allowed free-roam of the house just yet. Manage your Tripawd's activity closely and you can prevent painful muscle strains.
And finally, Do make it a goal to get to the "new normal." Aside from your pet's physical activity restrictions, try to get those other routines back in place as soon as your Tripawd comes home from the hospital. Animals love routine, and it's good medicine for recovery.
For example, once the haze of anesthesia and opioids wear off, encourage your pet to get up and go to their feeding station instead of hand-feeding at meal time. And don't sleep on the floor with your dog or cat if you live on a single-level home. Finally, don't fall apart emotionally if your pet takes a stumble. That's part of learning process of being a new Tripawd, and if you don't react with panic and fear, they won't either.
We understand that you're about to enter a very difficult time in your relationship with your pet. It won't be easy, but the stronger you are during recovery, the easier it will be for everyone.
Got more amputation recovery time questions? Come join us in our Treatment and Recovery Discussion Forum topic. We'll help you through recovery every step of the way!
Learn more about amputation recovery time for Tripawd dogs and cats, and more,
in the Tripawds e-books library!