Hoppy Tripawd Tuesday everypawdy! Yesterday you met Ziva, the twelve-year-old senior Husky Tripawd whose parents were glad they chose an AAHA-accredited clinic for her amputation surgery. Today, we're sharing more about this senior superstar who is enjoying a great life on three legs. Here's her story as told by mom Amanda.
Ziva the Senior Husky Tripawd Superstar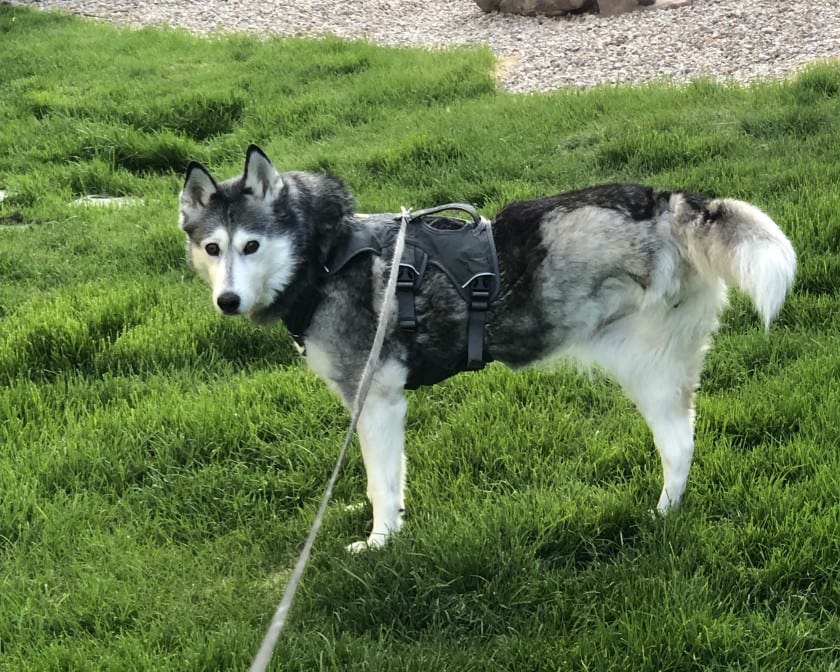 We knew we made the best (clinic) choice for Ziva the moment we picked her up from the vet. The look in her eyes had completely changed from the day before. We didn't realize just how much the tumor was affecting her until it was gone.
We initially had fears that the quality of life for a 12 year old husky couldn't possibly be enjoyable on three legs, but the second we saw her on the day we picked her up, we knew. Ziva had a smile on her face and was already hopping around on 3 legs like a semi-pro. She's gotten happier and more lively every day since her surgery, and we now realize we did the best possible thing for her.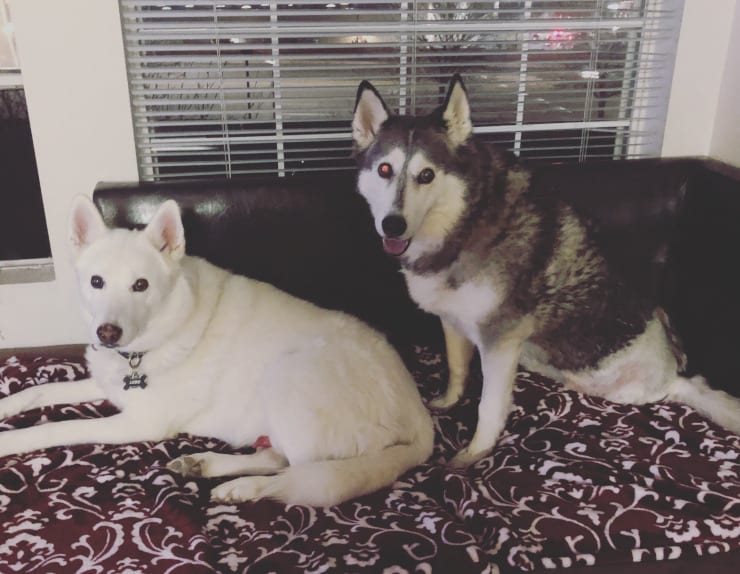 Amputation Surgery Tips from Ziva's People
Ziva is doing great and getting stronger every day! It's been 6 months since the surgery and all of her fur has grown back in. She's able to get on the couch on her own, climb stairs (with mommy and daddy's help of course) and she runs like the wind! She has an extra pep in her step and sometimes, I even think she tells me "thank you" with a soft woo and a wink in her eye.
The best advice I could give someone who is looking for a surgeon and clinic for amputation surgery would be this: Do your research. There are an insane amount of vet clinics without AAHA certification, and it's worth every penny to make sure your fur baby has an accredited veterinarian performing their surgery.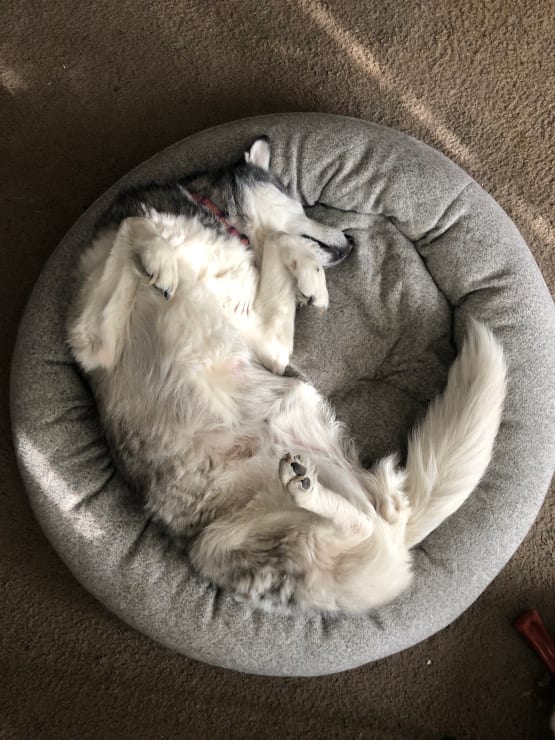 While facing a pet amputation, you can become so overwhelmed with stress – so it's helpful to have a vet you can trust, and one less thing to worry about. Personally, it was a huge weight off my chest knowing she was in the best possible hands!"
Read All Tripawd Tuesday Stories
Your Pet Can Star in Tripawd Tuesday
Each Tuesday, Tripawd dogs, cats and other critters from around the world can enter for a chance to be "Tripawd of the Week." Just share your Tripawd's story and you're entered to win! On every Tuesday of the week, tell us about your three-legged hero. Just follow these easy steps:
In a short paragraph or two (or longer if you'd like!), describe your three-legged hero's story.
Include photos or links to videos already uploaded to YouTube.
Include a link to your Tripawds Forum topic and/or Tripawds blog, social media handles, etc.

Email your story and photos

to us.
All entries must be received by Saturday at 11:59 pm. One Tripawd story will be selected at random to be featured the following Tuesday.