When Ziva needed an amputation, her parents wanted to make recovery as easy as possible. Like most of us, money was an issue, but it wasn't the only thing that influenced their choice of vet clinic. On #AAHADay 2019, Ziva's people explain why going with an AAHA clinic made sense for their 12-year-old fur baby.
Going Beyond Ordinary for Ziva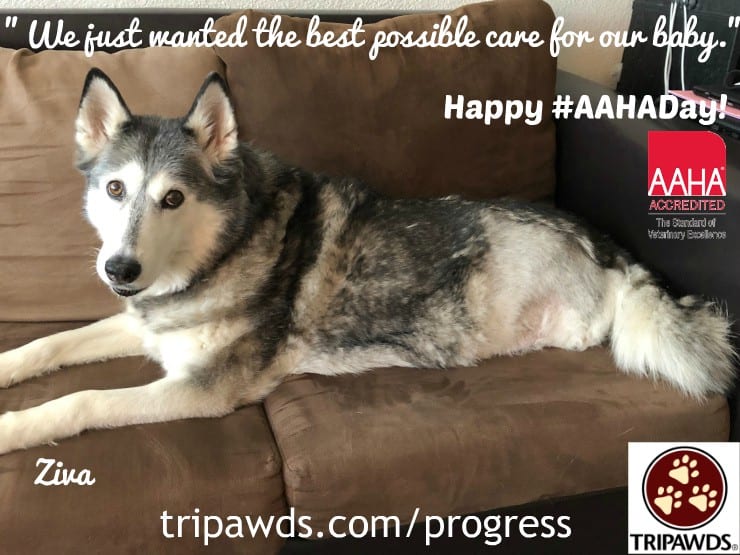 "As soon as I found out Ziva needed her leg amputated, we just wanted the best possible care for our baby," says Ziva's mom Amanda. She joined the Tripawds community and learned what makes AAHA clinics stand out from the rest.
"We researched the credentials for a nearby vet I had past experience with and found out it was an AAHA accredited hospital. It was a very hurried decision to make, so we did as much research about amputation as possible and came across the Tripawds site, which is where we learned that we should choose an AAHA hospital for the best possible care."
Fact: AAHA is the only organization that accredits veterinary hospitals in the United States and Canada. This basically means that every AAHA clinic follows the same rigorous standards of modern veterinary medicine. AAHA-accreditation ensures your pet gets the same gold standard care, no matter which AAHA practice you choose.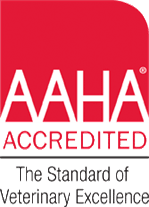 If a clinic does not have this logo prominently placed in the building, they are not guaranteed to practice the most modern, safest standards in veterinary medicine.
AAHA Day 2019 Gives Thanks to These Extraordinary Veterinary Practices
Did you know that veterinary clinics never need to pass any annual inspections to practice medicine? It's true! Unlike human hospitals that must pass rigorous standards by the Joint Commission in order to receive government funding and health insurance payments, vet clinics are not held to any similar requirements.
We are so crazy about AAHA Day, because we want everyone to know about the importance of continuity of care from vet clinic to vet clinic. And in case you're wondering, AAHA accreditation doesn't turn vet clinics into any kind of cookie-cutter franchise. Instead, it ensures our pets are getting the highest level of care possible.
Simply put, AAHA-Accreditation is
the difference between ordinary and extradordinary!
AAHA Clinics Must Meet These Standards
Only 12 to 14 percent of vet practices voluntarily go through the rigorous accreditation process to become AAHA-accredited clinics. When they do, they are guaranteed to practice the most state-of-the-art medicine and performance in the areas of:
emergency services
pain management
contagious diseases
surgery and anesthesia
radiology services
pathology services
nursing care
diagnostic and pharmacy
dentistry
examination facilities
pet medical records
medical library
housekeeping and maintenance
Every three years, AAHA clinics must get re-inspected to stay accredited. Talk about going the extra mile!
Ziva Celebrates Extraordinary AAHA Clinics Too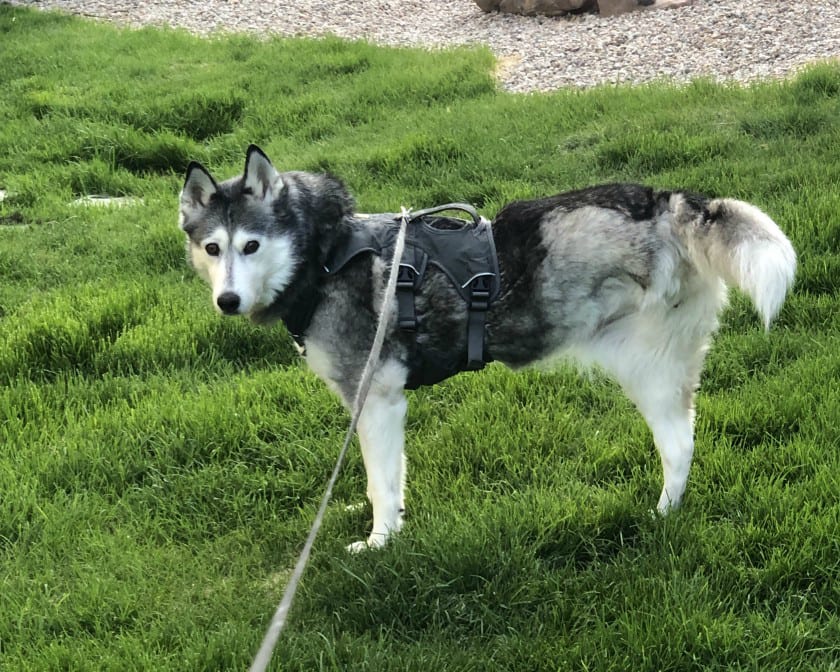 Ziva's people chose AAHA-accredited Petroglyph Animal Hospital in Albuquerque, New Mexico, and were so glad they did. Amanda says
"There are an insane amount of vet clinics without AAHA certification, and it's worth every penny to make sure your fur baby has an accredited veterinarian performing the surgery.

While facing a pet amputation, you can become so overwhelmed with stress – so it's helpful to have a vet you can trust, and one less thing to worry about. Personally, it was a huge weight off my chest knowing she was in the best possible hands!"
Thanks to Ziva's AAHA vets, she had a smooth recovery, excellent care and pain management, and she is now a hoppy Tripawd. Watch this space for tomorrow's Tripawd Tuesday feature with more about her life on three legs.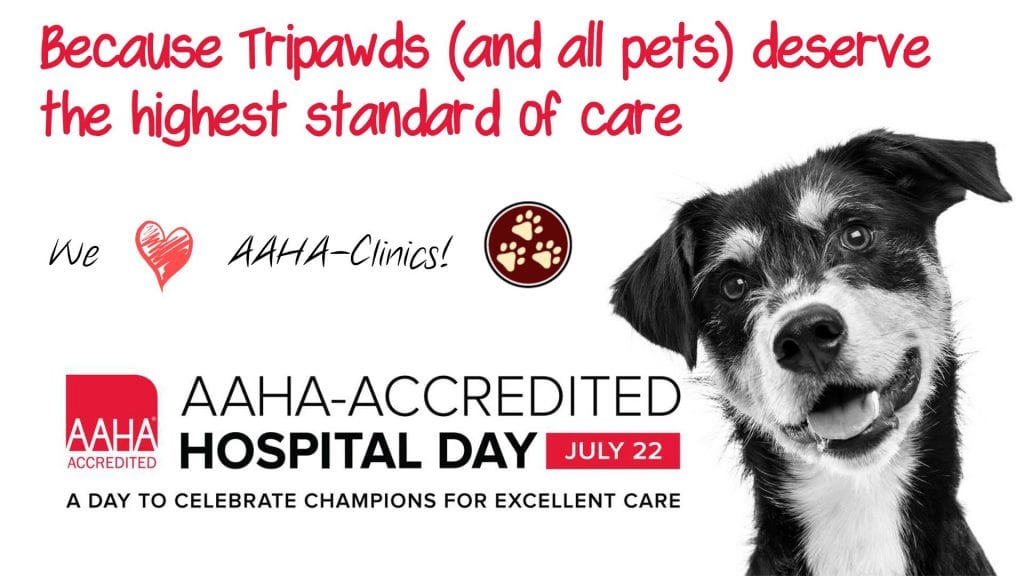 How to Find an AAHA Clinic Near You
Every AAHA-accredited hospital believes our pets deserve extraordinary care.
If you believe your pet is a family member, then doesn't the medicine they receive deserve equal care in how it gets delivered? We think they do.
Not sure if your hospital is accredited? Use the AAHA-Accredited Hospital Locator tool to find out.
Thank you AAHA clinics, for giving our pets the kind of care we would want for every species in our families. Hoppy #AAHADay 2019!