The Tripawds online community is a lifesaver for many people, but there is something extra special that happens when members meet in person. These Tripawds parties are a perfect example of how Internet friendships can blossom into so much more.
When Virtual Friendships Blossom in the Real World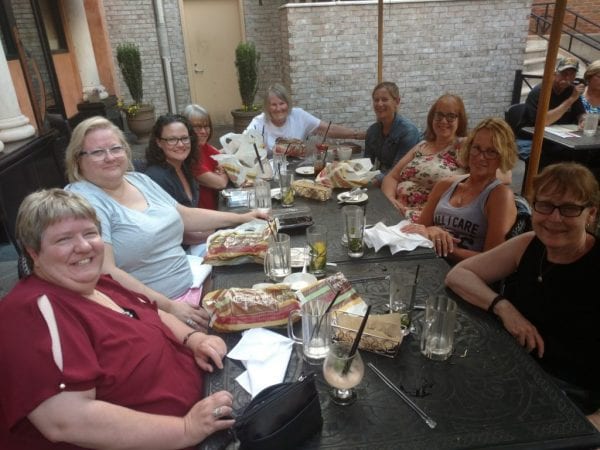 Earlier this summer, eight Tripawds members from all across the U.S. and Germany, met in Virginia for a group vacation. This wasn't one of our "official" Tripawds parties. It was simply a group of dear friends vacationing together, who happened to meet years ago in our Discussion Forums.
Of course they didn't always know each other well enough to share a rental house for a week! Once, they were Tripawds Forum friends only, at a time when they were on their individual dog cancer journeys. Then they got together at a Tripawds party in Virginia.
Several years later, these women are now sisters to one another, all because they made the leap from online to offline friendships, by hosting Tripawds parties where they live.
During their 2019 vacation, we asked them if they would have a brief on-camera discussion about what the community means to them, and how meeting here has changed their lives. Here is what they said:
Tripawds Parties are as Close as Your Nearest Pet-Friendly Park
We're not saying that all Tripawds parties result in these kinds of lasting friendships, but when pet parents of three-legged dogs and cats get together, anything is pawsible!
If you're interested in organizing Tripawds parties where you live, we are happy to help. Post your announcement to host one in our Tripawds Parties Discussion Forum topic. We'll do what we can to support you in your efforts to meet other Tripawds parents and have your own epic time too. You never know what kind of furrever friendships can form!