Want to be part of something unforgettable? Hold a Tripawds party in your town! Summer is here and there's no better time to follow the example of members who recently organized the best Tripawds party ever in Richmond, Virginia.
The Most Epic Tripawds Party Ever!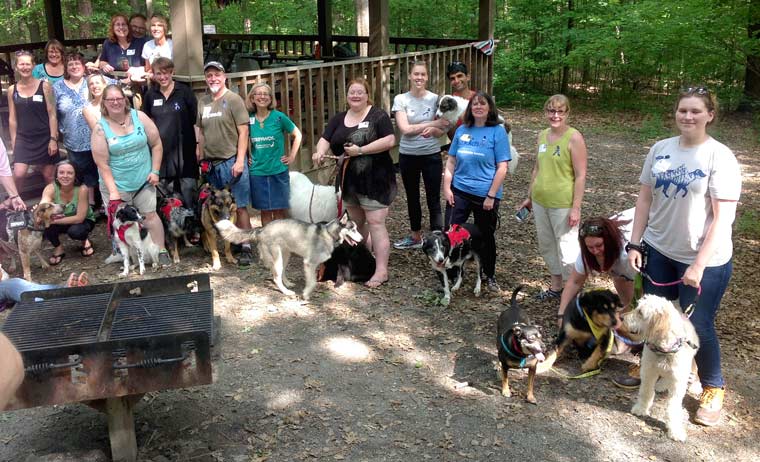 On Memorial Day weekend Tripawds members from around the globe gathered in Richmond, Virginia. The big event was several months in the making by a dedicated bunch of members who took the lead in arranging all the details through the Tripawds Parties Discussion Forum Topic and our Private Messaging system.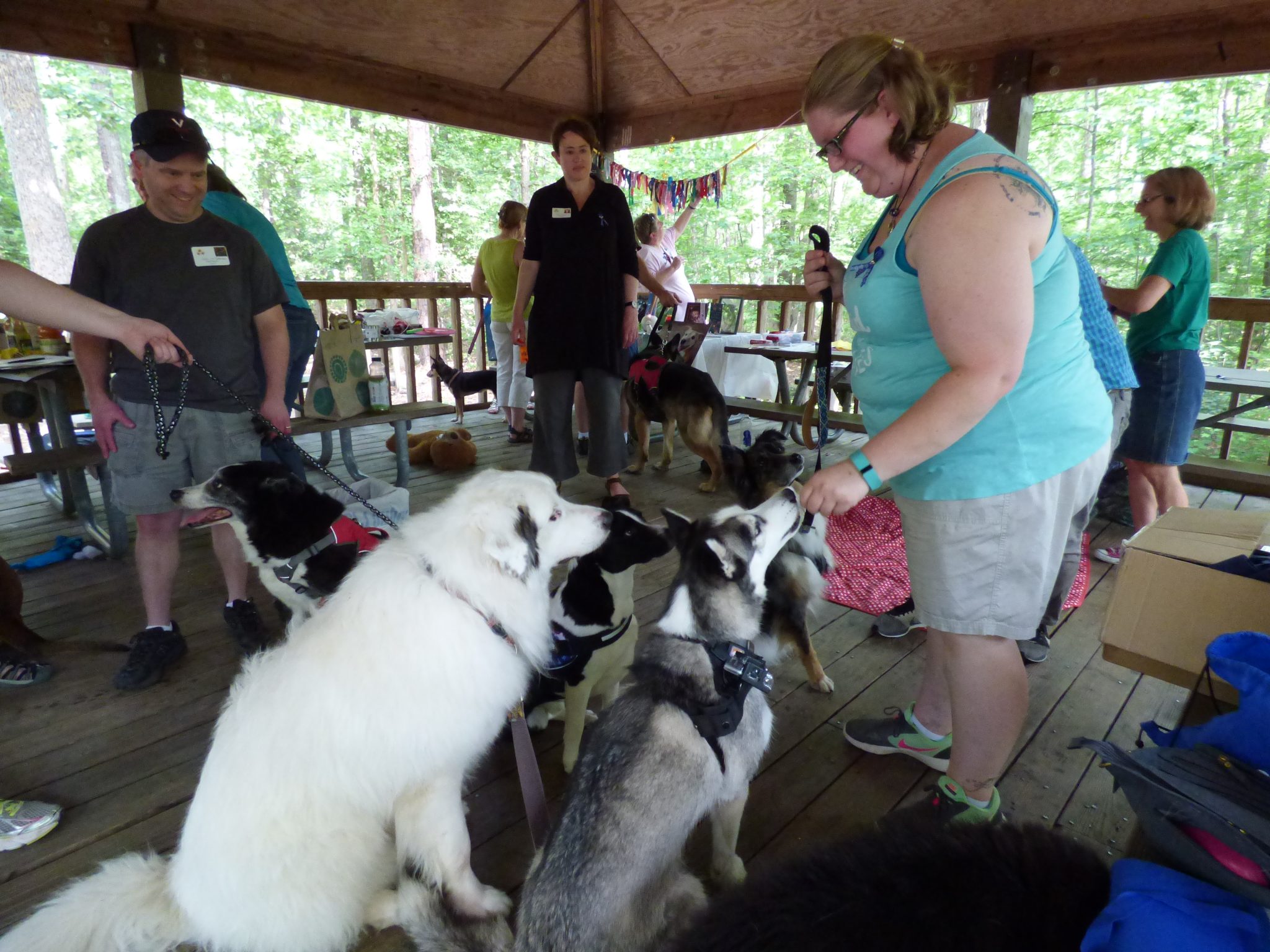 Most Tripawds parties don't require such detailed planning, but this one was extra special. After all, some attendees traveled from as far away as Germany, England and California! In the months leading up to the event, housing was arranged, goody bags were purchased, activities planned, food and treats were selected and much more. The goodies you see below were the brilliant ideas of Karma, Teri, Cassie and Lisa.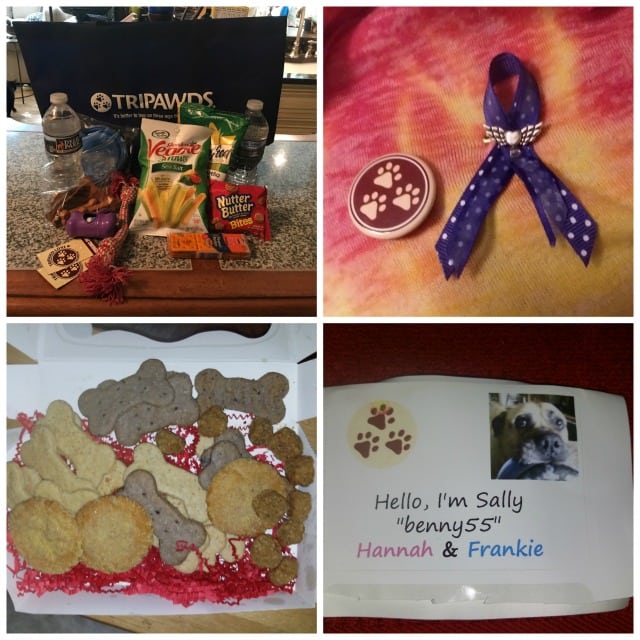 We've never seen such an organized level of planning and communication for a Tripawds gathering!
As for Admin Guy, Wyatt and myself, we weren't 100 percent sure if we could attend. We hoped we could, but we didn't know for certain until the week before. The long, 2200 mile drive from Colorado was exhausting, but totally worth it – especially when we surprised Sally at her home on Friday night!
During the two-day gathering, Tripawds members showed that the online friendships made in this community are just as real and genuine in person. There is no way to truly describe just how beautiful it was to see everyone get along and have fun together – even if they had never met before in person!
I got to meet Sally Yes the SALLY the major cheerleader of the forums. It was epic. The party was beyond all imaginable. Both days of it. The hardest part of the whole weekend was the until we see each other again. — Michelle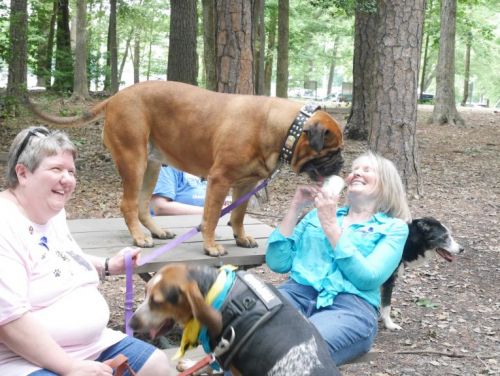 Clearly, lots of love, time and effort went into the planning of this momentous event. And we're not even sure about the names of every single member who made it happen. Tons of communication went on behind the scenes in our Forums. So rather than accidentally leaving anyone out, let's just say that all of you know who you are and we thank you from the bottom of our hearts. You all created such a magical time and we will never forget it.
I do not even know where to begin to gather my thoughts for one of the most emotional, happy, epic weekends of my life. I knew the gathering would be great. I knew we would all get along. I knew it would feel like we had known each other a lifetime. — Alison, aka Mom2Shelby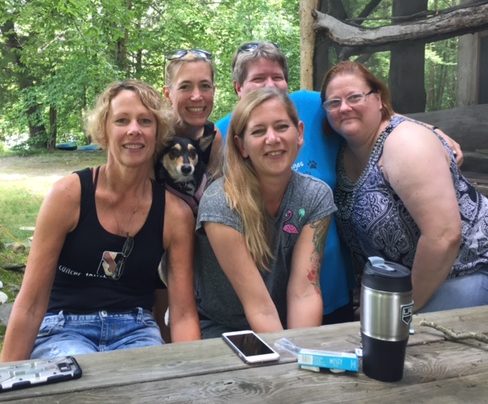 Hop over to the Tripawds Forums for more great party pics and videos.
Tripawds Parties are for You Too!

Want to make magic happen where you live? Get the ball rolling in our Tripawds Parties Discussion Forum topic. We'll do what we can to support you in your efforts to meet other Tripawds parents and have your own epic time too.