With so much going on here, we thought a monthly Tripawds Blog Update report would give you a helpful rundown on what you might have missed in May (and whoops, the first week of June…already?).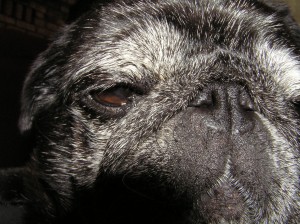 First off, we would like to honor the memory of Tri-Pug Maggie, who passed away earlier this week after a heroic mast cell cancer battle that lasted over four years. Those of us who were lucky enough to meet her were instantly enamored with her charming, laid-back pawsonality. She will be deeply missed but her Pug Power Spirit will live on.
Also, condolences go out to Magic and his Mom Diane, who lost OJ, a beloved feline family member, and more hugs yet go to Ruthie and her mom, Pat, who lost Dunc, their faithful horse of the last 24 years. The spirit animal kingdom welcomes them with open arms.
Spirit Jerry's News Blog
We're hoppy to release the first Tripawds Required Reading List, a compilation of answers to the most commonly asked questions about canine cancer and amputation for dogs. We also talked about:
Tripawds Gear Blog
Check out the Greatest Hits From The Gear Blog, vol. 1, which gives the rundown on some popular products that Tripawd pawrents love, from the Ruff Wear Harness to Pawz Boots that work great in slippery situations. You'll also learn about:
Tripawds Amazon Blog
Download our new Tripawds flier that looks great in this inexpensive display and help others find support when faced with amputation.
Tripawds Downloads Blog
Download raw data from the Tripawds 2010 Amputation and Cancer Care Survey responses, then help us draw some conclusions to make it more useful. Also:
Tripawds Gift Store Blog
Tripawds Nutrition Blog
Looking for effective non-toxic flea control for your Tripawd? Check out Wyatt Ray's review of Southwestern Cedar Oil and receive a free bottle with your first order!
Tripawds Three Legged Dog Blogs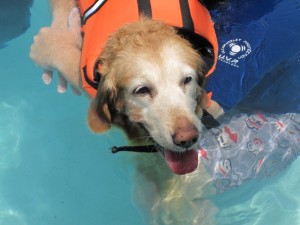 In the Tripawd Nation, Captain Jack celebrated his ONE YEAR ampuversary since his cancer diagnosis! Ginger's doing pretty good with her chemo treatments, Spirit Jake and Wolfie's new pack member Nayla celebrated seven months on the planet, new Tripawd Maggie went swimming, as did Golden Rosie, and Mel is also nearly done with his chemo treatments.
Beautiful Golden Henri went on vacation in Virginia, and Buddy's munchkins came up with a hilarious conceptualized drawing for a bionic prosthetic. There was hell to pay when Hurricane Rosie dragged the sprinkler into the house, while good dawgs Buddy and Nikki got to play at the Tripawds pawty in Colorado.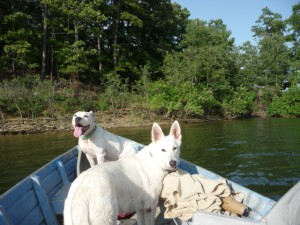 Mackenzie swam for the first time since becoming a Tripawd, Yampa celebrated his five month ampuversary, Bam Bam went on vacation where his Mum tried to save some neglected pups, Scrappy made it through surgery, Niki continues to make slow steady recovery progress, and a celebration was held for Nova thge Queen's 18 month ampuversary!
Meanwhile, Golden Girl Ginger has figured out how to couch surf again, Sampson the Rottie is recovering and tolerated chemo. Zara is also on the mend, Scribble pawtied with us in Colorado then went hiking, while Agile Cowdog Maggie is kickin' butt at Rally competitions. Sadly, Toto is in his new home but his health is touch-and-go (get well Toto!).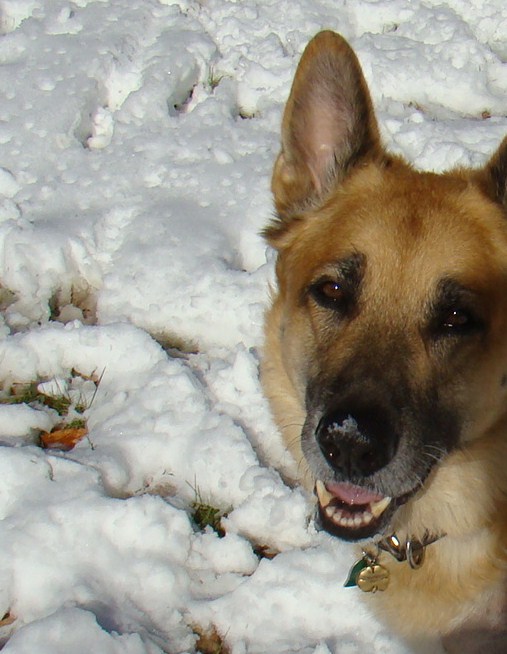 We have a new Tripawd puppy, Chewie who just joined the pack. Jolly Holly is waiting for her final chemo treatment,  while Dash went camping in Washington. Mojo is 100 pawcent better, Gayle conquered the stairs, and Catie taught her mom about Doga and 80s music.
Harley showed us that front-leggers can handle chew bones, Bandit returned in full summer glory and Gerry threw the hottest pawty in Madison. There's a new Dane-a-Houla, Beaner, who joined the Tripawds family, Daisy told us about how she met her Mom and Cemil pawtied with the NorCal Tripawds pack.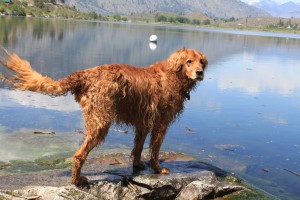 Lincoln gives his Mom hope and courage, and two months after surgery Vampire Bill went hiking! Tripawd Chuy learned how to sit pretty, Wyatt Ray made it home to Colorado, and the Petite Princess Shelby shares her heartbreak over the loss of our hero, Tri-pug Maggie.
Meanwhile, Barney the Dinosaur is lost in America but last we heard he had a good time with Catie in Canada.
Whew! That's it for May. Thanks for checking out all of the fun happenings here, have a great weekend!