Tripawds Spokesdog Wyatt Ray was hopping through Arizona recently, and had the honor of meeting up with two Phoenix area reps, Chuy and Dixie.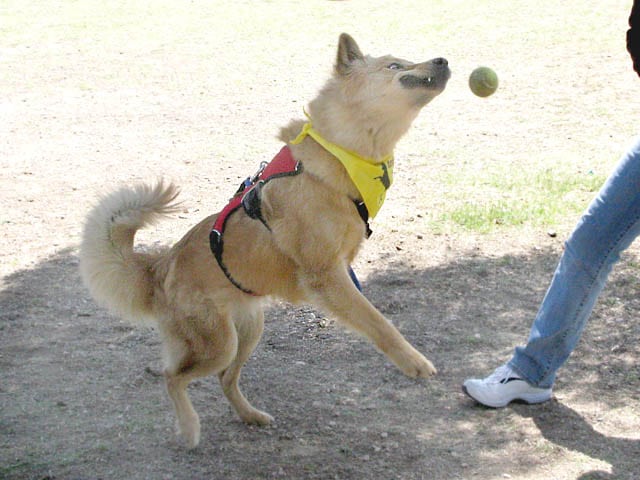 Chuy joined us in May 2009. He had just been diagnosed with Legg-Calve Perthes Disease, which is a fracture in the ball of the femur. At the young age of one, he underwent Femoral Head Osteotomy (FHO) surgery on his rear leg, the same side in which he's already missing a front leg. His recovery was long and challenging, but thanks to dogged determination, Chuy's pack got through it beautifully.
Chuy is proof that even if a Tripawd needs another leg surgery, life can be good after recuperation. Just see for yourself!
[youtube]http://www.youtube.com/watch?v=O2pJHBK2hMo[/youtube]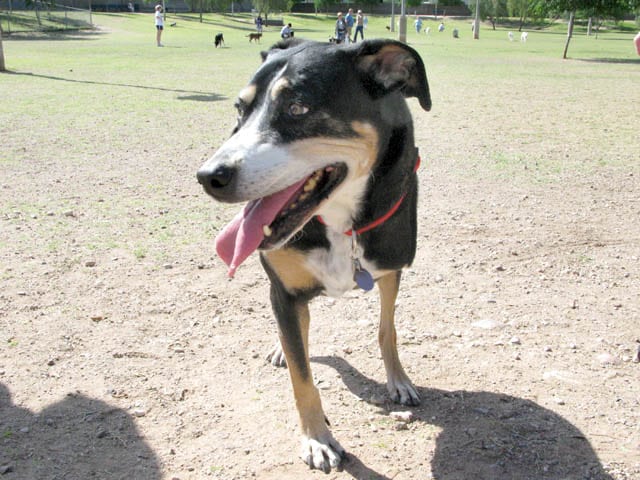 We also had the honor of meeting Tripawd Dixie, who was diagnosed with a grade I soft-tissue sarcoma (which has only a 5 to 10% chance of metastisizing). Dixie had her amputation in August 2009. Her recovery was rough, and once again showed that the first two weeks are hard. But like Chuy's pack, Dixie and her pawrents got through it and today, she's doing great!
Dixie's a sweet girl who is getting ready for an extended cross country RV road trip with her pawrents this summer. What a lucky Tripawd! Maybe she'll stop in your town and give you a pawdograph? Learn more about Dixie's story:
[youtube]http://www.youtube.com/watch?v=PlcbN1jWF4Y[/youtube]