Please join us this Saturday for another live Ask a Vet Chat. Bring your Tripawd questions to us in the Chat Room, at 8pm Eastern, 5pm Pacific, and chime in for another great discussion about life on three legs.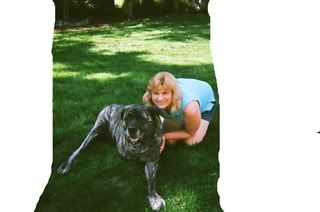 Our special guest will be Dr. Pam Wiltzius, DVM, Mom to Tripawd Spirit Tazzie and major contributor/lifesaver/incredible resource in the Tripawds Discussion Forums.
Dr. Wiltzius is a veterinarian in Puyallup, Washington. She graduated in 1992 from University of Wisconsin-Madison. She currently works at River Road Animal Hospital, and has a big place in her heart for giant breed dogs like Spirit Tazzie.
See you there!