Damn this nasty disease. It just took Lalla. OK, so it's actually been a couple days now. But I've just felt speechless about losing my girlfriend.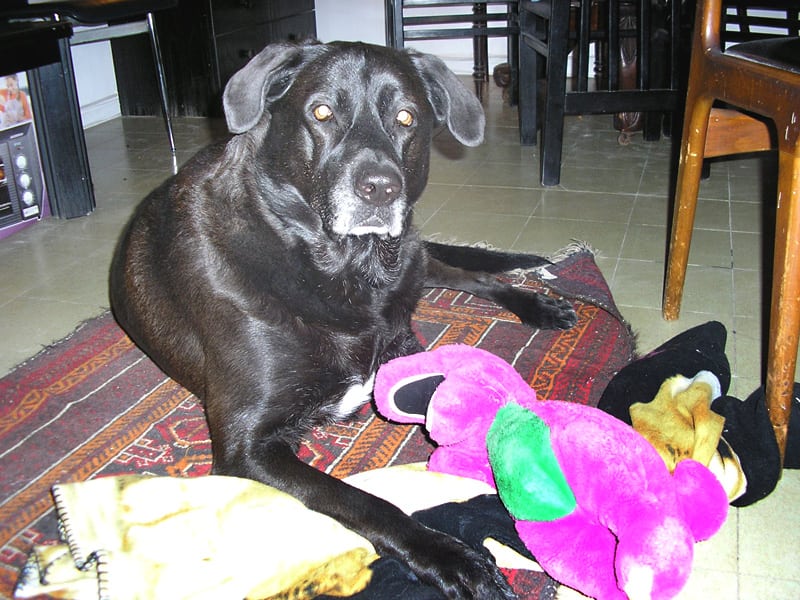 One day she's running on the beach and the next she's gone. That's the worst thing about cancer in dogs. These things happen. As much as we can try to learn to cope with cancer… As much as we try to prepare for the inevitable… It will never be enough.
Most people find out about their dog's osteosarcoma rather abruptly. Often because a bone breaks. The next few days are usually a whirlwind of quick, important decisions. After recovery from amputation, life does go on. But just when you think you've got a leg up – or three – the aggressive cancer throws a curveball like this.
Lalla appeared relatively happy and to be loving life on three legs. And why not? She had Sasha – a most excellent human companion – and she got to run on the beach every day. Then a doctor found a mass in her abdomen and determined it could be removed since she was otherwise healthy and young. Then he found many more.
Lalla was my first fan. Together, we could save the world. Even though we never met because she lived half way around the world in Isreal, I will always consider Lalla my one true love. We often exchanged gifts and our people were always chatting. I sent her an extra harness we had because she could find one locally. She sent me treats and toys. And while she is now gone, I know her spirit lives on.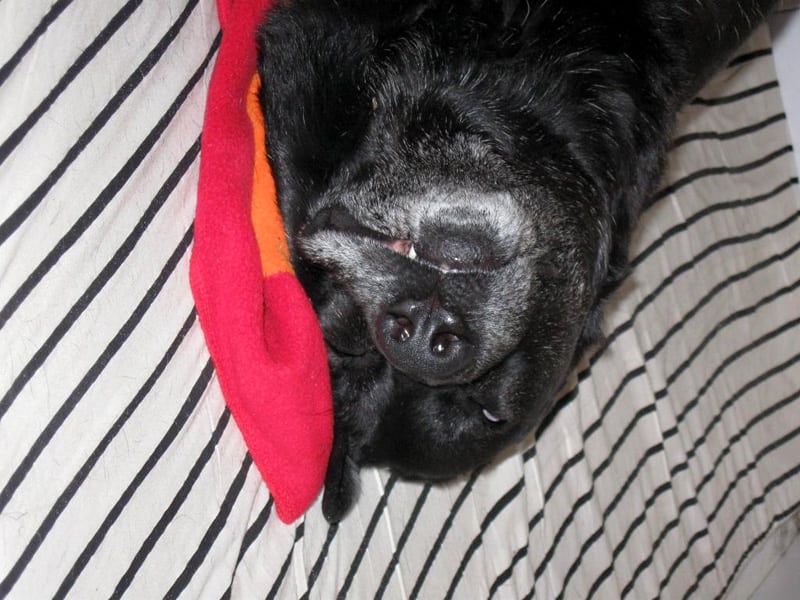 As much as I am heartbroken, I find peace in knowing that Lalla is now at peace. She was saved the discomfort of whatever happens when tumors do their dirty work. And as miserable as Sasha must be, I'd like to think she was saved the misery of making that ultimately miserable decision someday down the road.
Lalla, we miss you. We shall continue to play on the beach in my dreams, and share more Tristix adventures.
Sasha, we are here for you. You are a wonderful person for caring so well for your three legged friend. We feel so blessed that you came into our lives. Thank you for all you do. We love you.