I heard my tripawd pal Lalla was having a hard time locating a Ruffwear Harness like mine in Isreal, so my people sent her the one we were given by the nice folks at Bark Harbor. In return she sent me this great little graphic novella…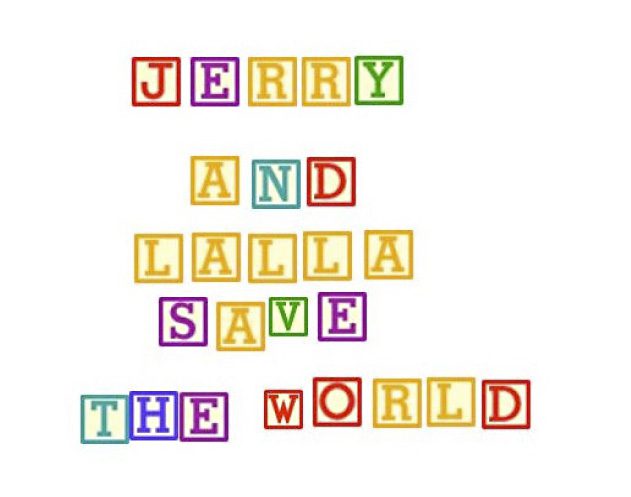 Read on to see how this inspawrational story ends, or download the PDF version of Jerry and Lalla Save the World.

Jerry and Lalla Decide to save the world.

They remind everyone to stop and smell the roses …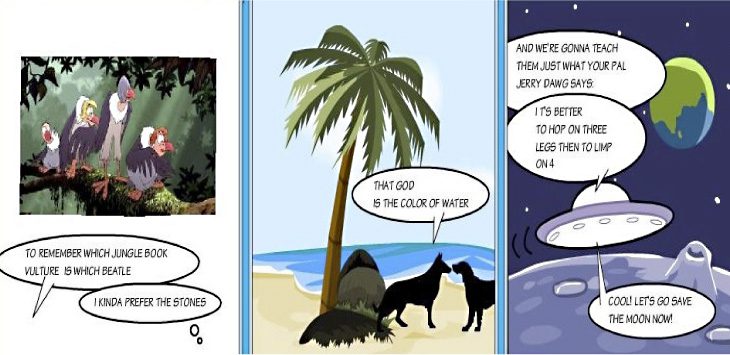 And that it's better to hop on three legs than to limp on four.
Below is the nice message I received from Lalla along with this awesome story…
Dear everyone,

You wonderful gift arrived this morning (very quickly) and I can't tell you how grateful we are for your generosity and you being who you are. The timing is perfect, as Lalla has actually been having a whole new set of mobility problems lately (which has been quite sad, but she braves on) and now i'm sure she'll be able to overcome them thanks to you.

She has asked me to send the attachment to Jerry, and to tell him she is sending him her fave accessory which she has paw-picked herself. We are utterly speechless and barkless.

Lalla and Sasha
and the Gefens (Sasha's parents)
PS: You can click on the panels to view them larger. Just use your back button to return here. And don't forget to check out more information about my Ruffwear harness!