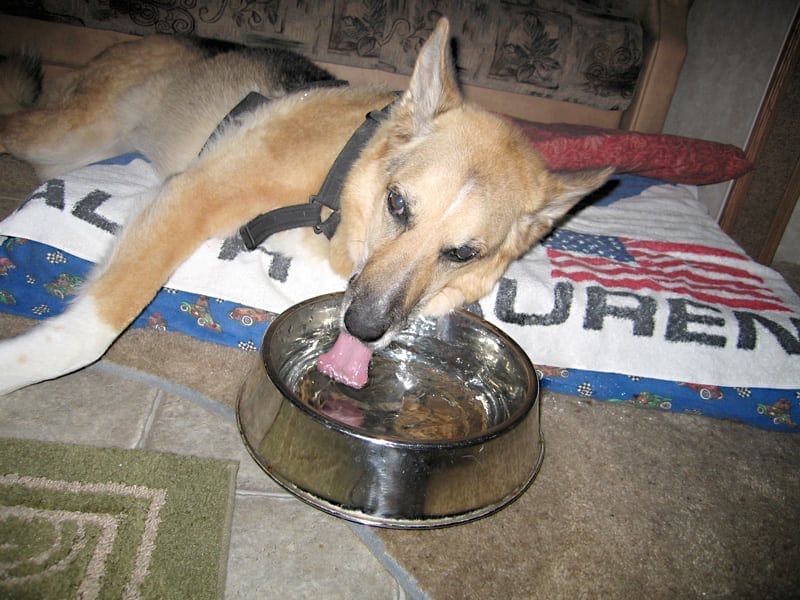 Being a travelin' dog is hard work. And hopping around on three legs all day tires me out a lot quicker than when I got around on all four paws. But that's OK. It doesn't mean I'm depressed; that's just such a human thing. And it doesn't necessarily mean I'm uncomfortable. It just means I'm tired.
But that doesn't mean I don't still need my exercise! It's even more important for us three legged dogs to remain fit! Don't go feeling sorry for us and just let us lie around all day. There's plenty of time for that after chasing the chickens. Or squirrels if that may be the case for you.
So here a couple quick reminders of our tripawd health and fitness tips:
More frequent shorter walks are good for us three legged dogs.
Make sure we have lots of water when walking when you take us for a walk.
Use a pet support harness to help us into vehicles and go down stairs.
Remember, it's easier for us tripawds to hop along at a quicker pace than it is to walk slowly.
Allow lots of breaks for us to stop and smell the flowers, because that is what life is all about.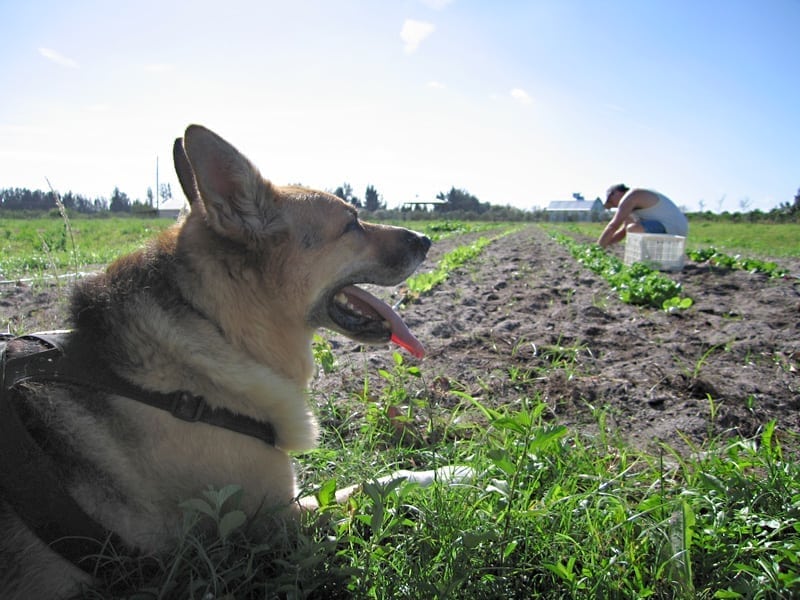 Jerry oversees the lettuce harvest while workamping at White Rabbit Acres.