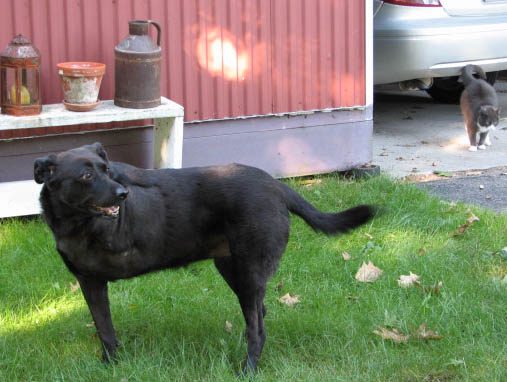 We love hearing from other canine cancer heroes who have been living healthy, happy lives, long past their vet's prognosis.
My vet said I would only live four months, at most, past my diagnosis. And look at me now . . . it's almost been one year!
And recently, we heard from Jasmine, who is throwing those post-cancer predictions off the charts. She had her amputation surgery over two years ago!
Jasmine's Story
Jasmine is 12 years old. She's a Labrador / Rotweiler mix, who lives in the lovely town of Bowdoinham (pronounced Bow din ham), Maine.
About 3 years ago, Jasmine started limping. Her people took her into the vet's and found out she had bone cancer. The vets told her Mom that she probably wouldn't live more than a few months, even with the surgery. Her parents took her home and decided to just make her as comfortable as possible with the time she had left.
But Jasmine kept on keeping on. A year later, when it was clear that Jasmine wouldn't walk on that leg again, her Mom and Dad took her into the vet's to discuss surgery. On August 29, 2005, Jasmine had her leg removed.
"They thought she should spend the night at the vets (because she had not tried to walk all day), but she would have nothing to do with that," her Mom said.
"When she saw me leaving she somehow managed to get up and stagger towards me. She even jumped into my car without help."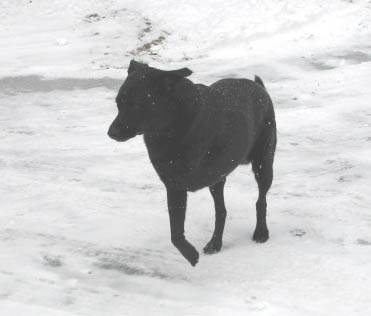 Right after the surgery, her Mom had doubts as to whether or not she did the right thing.
"She cried and panted all night even though she had a pain patch for cancer patients on and I was giving her pain meds every 1 1/2 hours (suppose to be every 4 hours), but in the morning she got up off her bed stagged to the door and went outside to go to the bathroom."
Jasmine has been fine ever since.
Fighting the Odds
Her Mom says the first month was tough, but she's recovered amazingly well.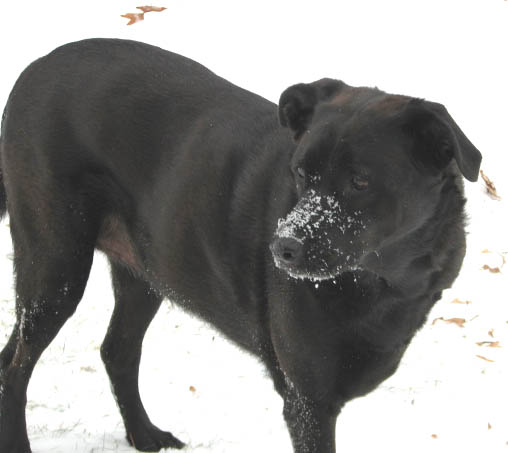 "She still has problems going down steps because she takes more than one at a time, but there is nothing that she can't do. Her favorite thing to do is do roll and kick in the grass. She still is able to swim."
Jasmine did not undergo chemotherapy, and her Mom says that she truly believes she is cancer free despite that. Two years, two months later, you gotta believe that's absolutely true. Jasmine, you are my hero!