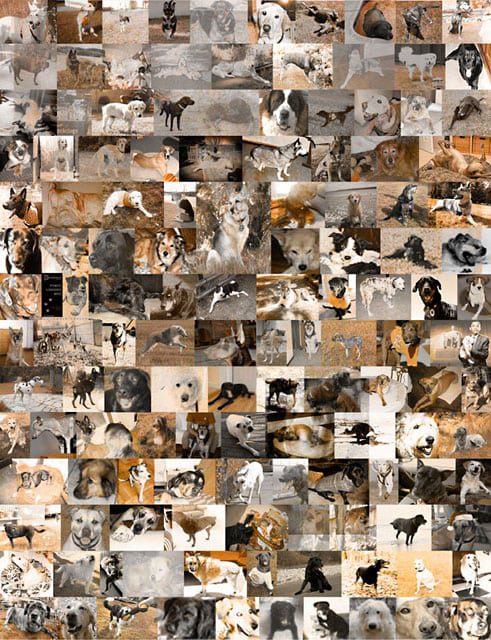 This week we celebrate the Thanksgiving holiday here in America. It's a day to reflect and remember all of the gifts, big and small, that we each have in our lives, and to give thanks for their blessings.
Here at Tripawds, we are incredibly thankful for our Tripawd heroes and their pawrents. The love, support and encouragement that's shared in our community is unlike anything we ever imagined this website could be. We are so thankful for the friends we have made, and feel deep gratitude for allowing us to be a part of your lives.
Our dear friend Sasha, Spirit Lalla's Mom, has created a beautiful Tripawd Thanksgiving poster featuring many, if not all, of our Tripawd friends who have submitted photos at one time or another. If we missed anyone, we are very sorry, please know it was accidental.
You can print your own copy of this beautiful 8.5″ x 11″ poster, by downloading the high resolution PDF file here.
From all of us to you, we wish you a beautiful Thanksgiving. Peace.