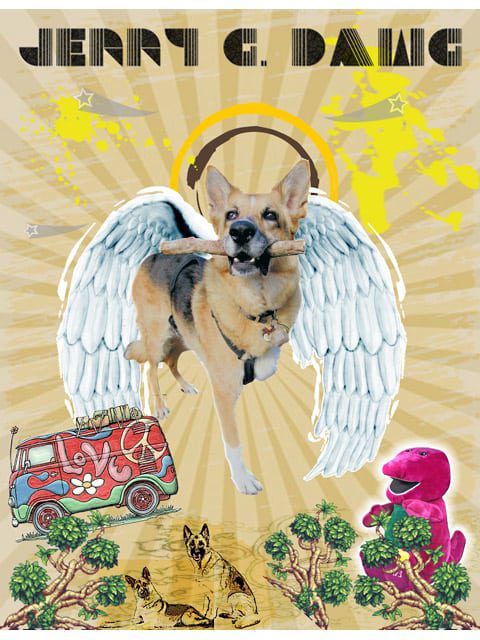 We are so thrilled with the generous gifts that have been coming in for Jerry's Web Server Upgrade Campaign!
Many thanks to all of our friends and family who have been so kind.
As an added incentive to click that button, anyone who supports the campaign can get a custom electronic work of art starring your beloved Tripawd pal(s) or other fur kids!
Spirit Lalla's Mom Sasha has kindly offered to create this lovely artwork for Tripawd supporters.
It would look similar to this one she made for us, but of course tailored to your own pal's story.
All you have to do, is click to support the campaign. Any amount is great!
After you contribute send us an email, along with:
one high resolution, good clear photo of your fur kid(s),
and a few words about his/her favorite toys and personality.
As soon as our resident artist has completed your art, we'll send it your way.
Thank you for your support!