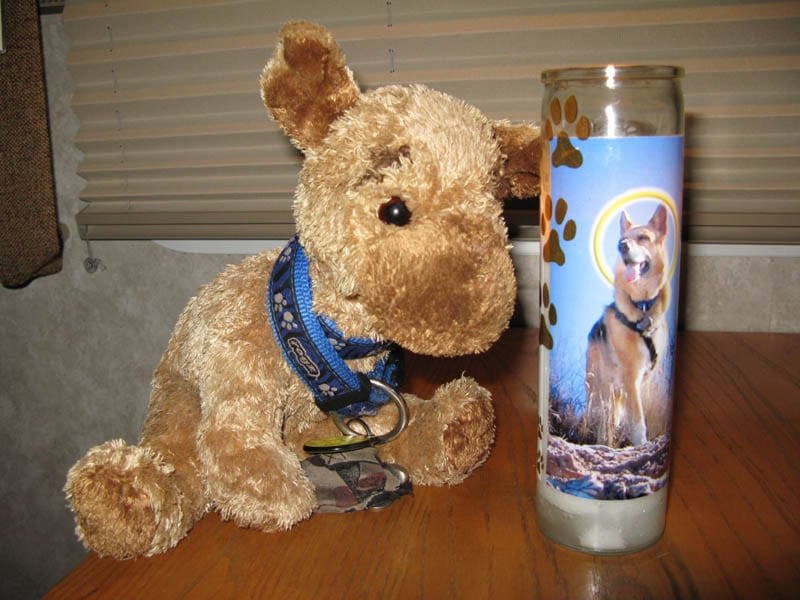 Today marks six months since my spirit was set free.
Mom went running today, and felt my presence more than ever. On a beautiful spring morning in the Texas Hill Country, her heart was comforted as she ran toward the dawn sunrise.
The golden light lit up  shiny new green leaves on big oak trees. Then she saw the reddest "vermillion flycatcher" bird that she'd ever seen, and smiled thinking about how my spirit was there in that beautiful creature.
Six months later, it's not that it's easier to live life without me around to cuddle and hold. She still gets all watery-eyed, even just writing this.
It's just that with the passage of time, she's able to better accept that I'm not gone, I'm just everywhere now.