Does your Tripawd have osteosarcoma? If so, you probably always wonder if the cancer has gone to the lungs. We constantly worried about that when Jerry was living with bone cancer. Although all animals are different, osteosarcoma lung mets signs generally present in similar ways.
Please see our June 2020 article, "An Update on Treating Lung Metastasis in Dogs" for the latest updates on treating lung metastasis.
If Your Dog or Cat has Lung Mets, Here's What to Do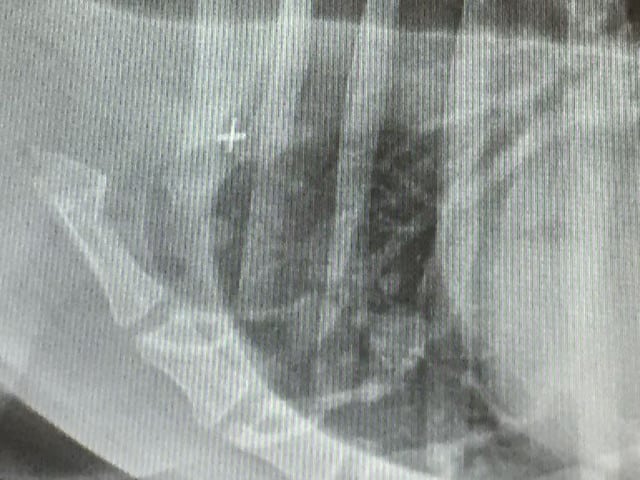 Osteosarcoma lung mets signs are a common worry among Tripawd parents. And who can blame them? This cancer usually travels to the lungs after it attacks bone. Usually mets present as a dry cough or hack, accompanied by breathing irregularities.
The disease usually doesn't go to the lungs of cats with osteosarcoma. But as Jimmi the TriKitty can tell you, unfortunately there are always exceptions.
Once osteosarcoma goes to a dog or cat's lungs, statistically that means the disease has progressed to the final stages — but not always. Our Jerry lived almost eight more months after we found his lung mets. And we've had a few Tripawds members who lived with lung mets for over two years.
Don't despair if your dog or cat has lung mets.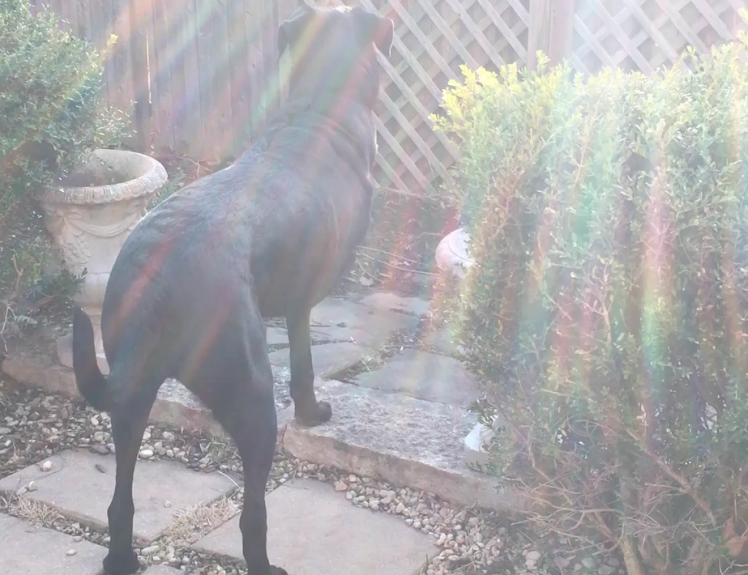 First, talk to your vet about what to expect next. Even if you opt out of a surgery like a lung lobectomy to remove osteosarcoma tumors, or microwave tumor ablation there are many things, both holistic and conventional, that you can do to help alleviate lung mets discomfort. Begin your research by checking out these Tripawds Resources:
This Tripawds Discussion Forum post is a must-read. It began when we shared Jerry's lung mets experience. It's evolved into a lengthy ongoing discussion filled with articles and tips to cope with mets both surgically and holistically.
Otis' mom Tess contributed this helpful description of lung metastasis symptoms that he presented during his cancer journey.
"I thought this might come in handy if anyone is ever searching on this topic in the future. First, mets can cause respiratory difficulties in at least three ways, according to the emergency vet on Saturday night . . . "
Examples of Cats with Osteosarcoma (and Lung Mets)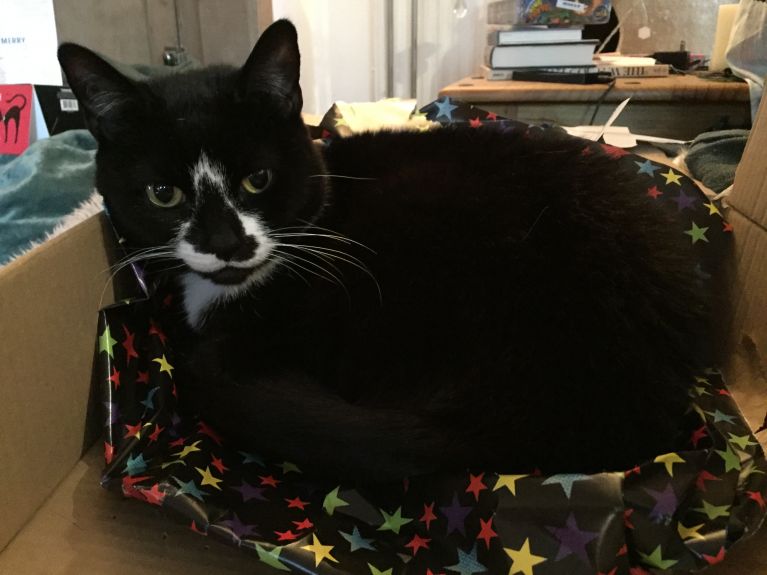 Osteosarcoma in cats is relatively rare in the animal kingdom and lung mets in cats is even rarer. Unfortunately the Tripawds community is seeing more felines with osteosarcoma (about a half dozen since 2012). If your cat has osteosarcoma, these TriKitty Member Blogs can help in the overall journey. Right now, however, Jimmi is the only cat who presented with lung mets.
In December 2012, Jill the Tripawd Cancer Fighting Kitty underwent amputation surgery for osteosarcoma — an exceptionally rare condition in felines. Jill's Mom Erica was one of the first two feline members to bravely join our dog-centric community.
Jimmi's parents write: "A cat scan was done prior the surgery and sadly it turned out the cancer has already spread into Jimmi's lungs, the scan showed one metastasis and about 4 suspicious micro spots around it. The oncologist recommended to amputate nonetheless cause the MTS are little and Jimmi otherwise in very good shape for his age"
In their blog, Crumble's people say: "Less than 48 hours later and the call came. Osteosarcoma. My heart stopped. The vet Benedette (Bebe), carefully and calmly explained what this means for cats – not the terminal sentence it is for a human, not as aggressive as in a dog, but nasty, and in need of rapid action if there was to be hope of a cure."
Here's a Forum post from Cami and Rocky. She writes: "The general vet seemed to think amputation was not going to be a good option for him based on the aggression of the disease. This is so rare in cats that I do not know if they have a lot of examples to base his situation upon. I fear we will put him through amputation only to have it metasasize."
Jill the cancer-fighting Tripawd kitty's mom Erica provided many informative pieces about feline osteosarcoma. In this Discussion Forums post she says: "I am starting this thread in the hopes that one day another kitty mama will need some information on metronomics in kitties, specifically for osteosarcoma."
Veterinary Clinical Trials
You may be able to find a veterinary clinical trials with the goal of obliterating or at least alleviating symptoms of osteosarcoma lung mets. You don't even need to live near a veterinary teaching hospital for some of them. Check out these Tripawds Resources to see if there's a veterinary osteosarcoma clinical trial near you:
Vet Cancer Clinical Trials is a searchable database of veterinary cancer trials around the U.S.
Comparative Oncology Trials Consortium is network of twenty academic comparative oncology centers to assess novel therapies through clinical trials.
Share Your Osteosarcoma Experience
If your dog or cat has osteosarcoma, please consider starting your own Tripawds Blog. It's a great way to process the diagnosis and receive support. As a bonus, you can help new feline or canine osteosarcoma members in the future.
And if you have current osteosarcoma lung metastasis tips and recommendations, please share them below so we can all learn. Thank you.
Save
Save
Save
Save
Save
Save
Save
Save