In December 2012, Jill the Tripawd Cancer Fighting Kitty underwent amputation surgery for osteosarcoma — an exceptionally rare condition in felines. Jill's Mom Erica was one of the first two feline members to bravely join our dog-centric commuinty and start a TriKitty blog. Like the disease itself, the duo was a one-of-a-kind, once-in-a-lifetime addition to the Tripawds Nation.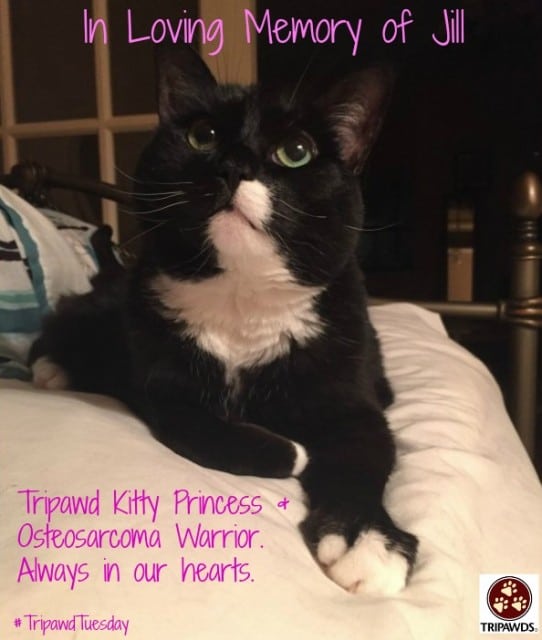 Jill, her brother Jack and Erica brought us so much laughter and smiles through the years. From the crazy costumes Jill wore on her ampuversary celebrations, to the funny videos of her and Jack, every update was met with loud cheers and applause.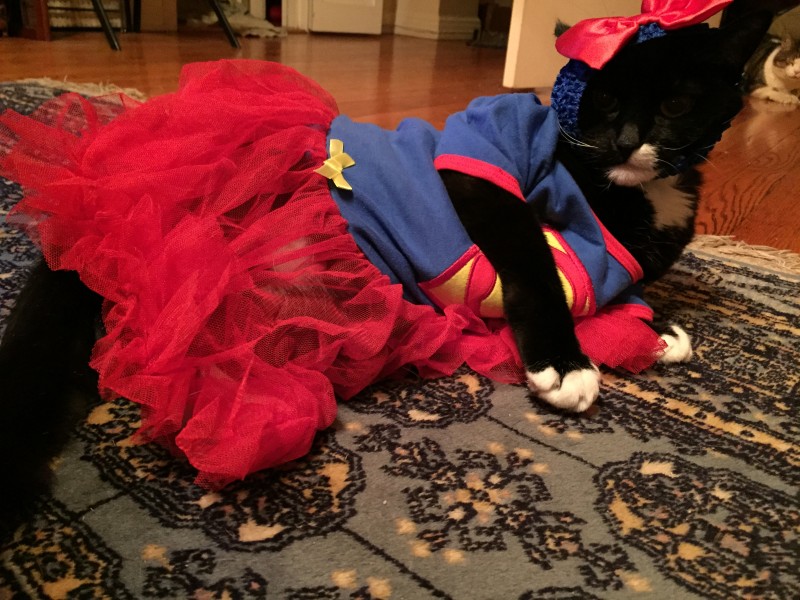 Last week we were heartbroken to learn that Jill suddenly got her angel wings and is now with her kitty brother Jack, who preceded her earlier this year. Today for Tripawd Tuesday, please join us in celebrating Jill's joyful journey on three legs. We'll never forget her.
A Tripawd Tuesday Tribute to Jill, the Cancer Fightin' Tripawd Kitty
Thank you Jill and Momma Erica for educating us about feline osteosarcoma. We learned so much about how cats cope with this disease (they kick butt even better than dogs!).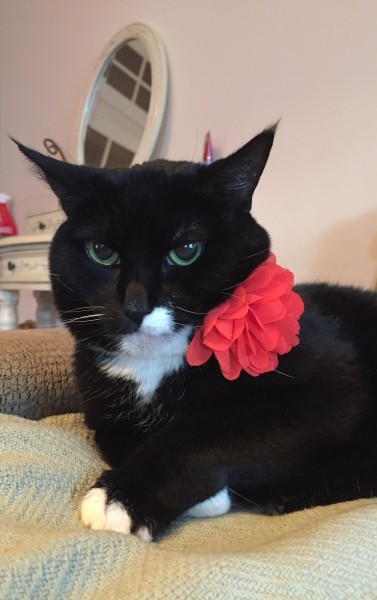 Thank you Jill and Momma Erica, for teaching us so much amputation recovery for cats. Like using baby onesies as adorable cover-ups for the amputation incision!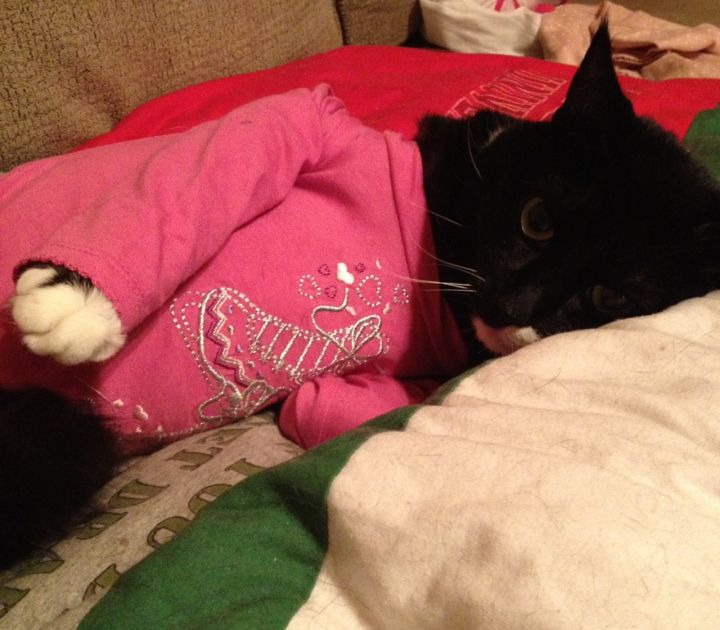 Thank you Jill and Momma Erica, for sharing your brave journey with metronomic chemotherapy. With virtually no data on this therapy that's so common for dogs, you took the courageous step to give it a try. You truly made a difference treating feline osteosarcoma.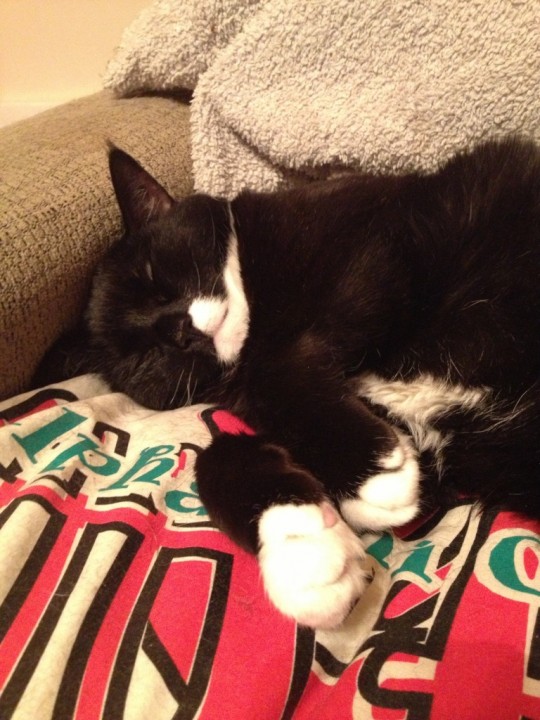 Thank you Jill and Momma Erica, for showing us that despite the ups and downs of a cancer battle like yours, kitties can still emerge like prize-fighting champs.
You will be dearly missed. We owe you and your Mom such a debt of gratitude for all you've done to open our community, our hearts and our minds to the beauty, courage and strength of Tripawd kitties.
We hope you and your sweet brother Angel Jack are having a joyful reunion at the Bridge. We'll see you again some day pretty girl.