Lung metastasis in dogs (and sometime it happens to cats, too) is a tough situation to experience. Getting the news that your pet has lung mets is like re-living the original cancer diagnosis. It's upsetting and heartbreaking. It hurts, and feels hopeless, but it's important to remember that it's not necessarily the end of the journey. As one long-time member once said, "Dogs don't come with an expiration date stamped on their butt!" Sometimes dogs or cats defy those odds and exceed everyone's expectations.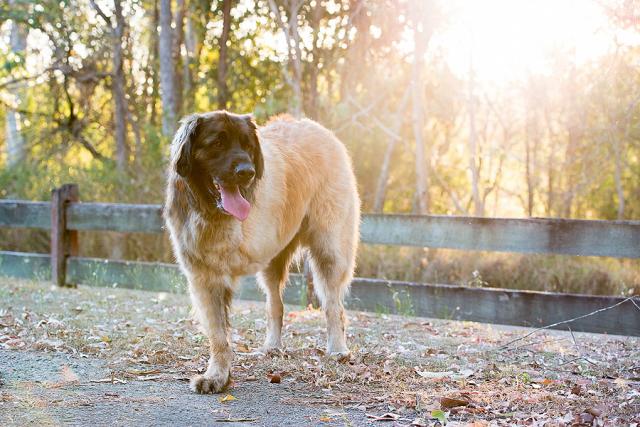 It's OK to cry and feel sad about the situation, but this is the time to stay strong. Your hope is part of the prescription that your Tripawd needs to continue to thrive and be happy. We want to help you do that, so here are some lung metastasis treatment ideas that you can discuss with your veterinary oncologist.
TIP: Do an Internet search for "Canine Osteosarcoma with Metastasis to the Lungs treatment" to find even more information about this topic.
Osteosarcoma Lung Metastasis Clinical Trials
Veterinary oncologists at university teaching hospitals are constantly coming up with new clinical trials to tame and eliminate lung metastasis, such as:
Colorado State University: Cancer Vaccine and Pharmacological Tumor Microenvironmemnt Modification Trial for Canine Metastatic Osteosarcoma
The Purpose: To evaluate an osteosarcoma tumor lysate vaccine in combination with losartan and propranolol in dogs with metastatic osteosarcoma
Tufts Cummings Veterinary Medical Center: Optimizing Novel Immunotherapy Combinations Targeting the Tumor Microenvironment in Canine Spontaneous Osteosarcoma
To evaluate the activity of new immunotherapy agents for the treatment of osteosarcoma that has spread to the lungs. The ultimate goal is to find drug combinations that either stop the growth of tumor spread or that actually shrink the spread by stimulating the immune system to control the cancer.
The Yale Canine Cancer Vaccine Program offers a clinical trial through Yale School of Medicine's (YSM) Section of Rheumatology, Allergy & Immunology to treat canines afflicted with cancer through a therapeutic vaccine in a phase I/II canine cancer vaccine trial. This canine cancer vaccine is designed to enhance immune responses to tumor proteins in canine cancers including osteosarcoma…Local veterinarians can administer the treatment….The study is particularly interested in patients with evidence of metastatic disease (lung or elsewhere).
You may be able to find a veterinary clinical trial happening near you, even if you don't live near a teaching hospital. Check out these resources to see if there's a veterinary osteosarcoma clinical trial near you:
An expansion on our original article about the UC Davis IL-15 Inhalation Chemotherapy Study for Dogs, this treatment has been around for years, but the newest approach is to add immunotherapy into the mix.Over the years a few Tripawd dogs have benefited from it. This is a story about their inhalation chemotherapy treatment stories.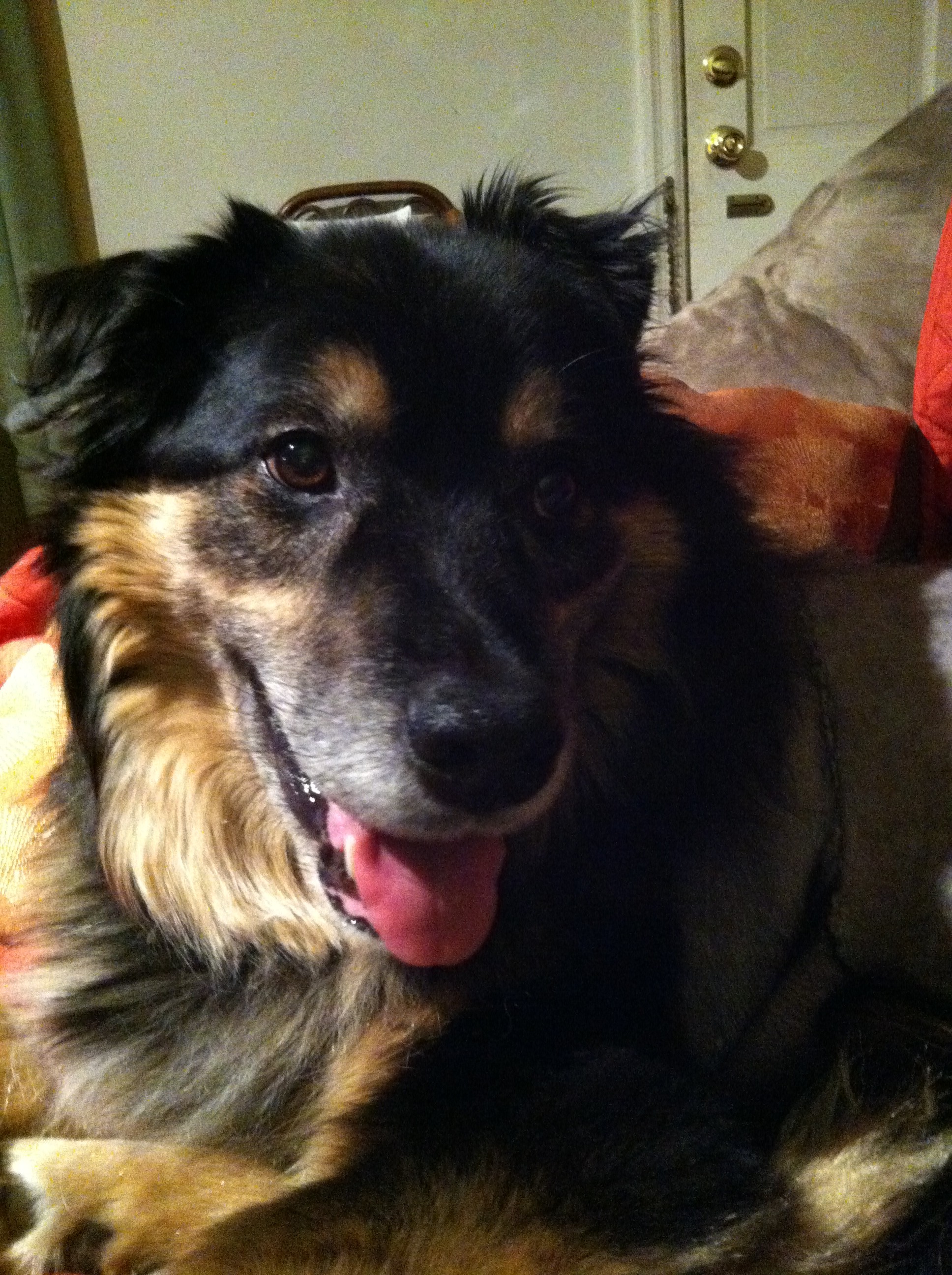 Learn the newest options for treating lung metastasis, from radiation therapy to a drug being tested called Losartan, to the latest findings about metronomic chemotherapy. Your guide is Dr. Bernard Séguin, DVM, MS, Diplomate ACVS, ACVS Founding Fellow – Surgical Oncology and Associate Professor, Surgical Oncology at Colorado State University Flint Animal Cancer Center.
If you discovered that your dog or cat has lung metastasis before amputation surgery, you may want to ask your veterinarian about bisphosphonates and Palladia, two pet cancer therapies to reduce pain, that are useful when amputation is not an option. Once again your guide is Dr. Seguin from CSU.
The outcomes of the two patients showing positive responses of sarcoma metastasis to Palladia®. According to the veterinarian who wrote the article, "For now, "the jury is still out" on whether or not Palladia® is the most effective systemic therapy currently available for metastatic sarcomas, not only because the results of the aforementioned studies were so divergent and the number of our clinical successes remains modest, but also because results of ongoing clinical trials evaluating potentially promising immunotherapies for aggressive sarcomas are still forthcoming."
Microwave Tumor Ablation
Microwave ablation (MWA) is a non-surgical lung metastasis procedure practiced on humans with lung mets for some time. It's a relatively simple day patient procedure not unlike a needle aspirate, in which a needle goes into the lung and obliterates the tumor. This procedure could take the place of the radically invasive lung lobectomy procedure for the right candidates. Here are some clinical papers about this treatment:
Thermal ablation offers an intriguing therapeutic option to improve local tumour control and survival in patients with early-stage non-small cell lung cancer or patients with limited metastatic disease from non-lung primaries who are not candidates for surgery . .
Tumour ablation' is defined as the direct application of thermal or chemical therapies to a specific focal tumour (or tumours) in order to achieve either eradication or substantial destruction. The expression 'image-guided' is added to the term 'tumour ablation' because most of the therapies are performed using imaging modalities such as fluoroscopy, ultrasound, computed tomography (CT) or magnetic resonance imaging (MRI).
Minimally Invasive Treatments Help Cancer Patients Extend Life and Improve Quality of Life
Depending on the size of the tumor, RFA can shrink or kill the tumor. Because it is a local treatment that does not harm much healthy tissue, the treatment can be repeated as often as needed to keep patients comfortable. It is a relatively safe procedure, with low complication rates.
By decreasing the size of a large mass, or treating new tumors in the lung as they arise, the pain and other debilitating symptoms caused by the tumors are often relieved.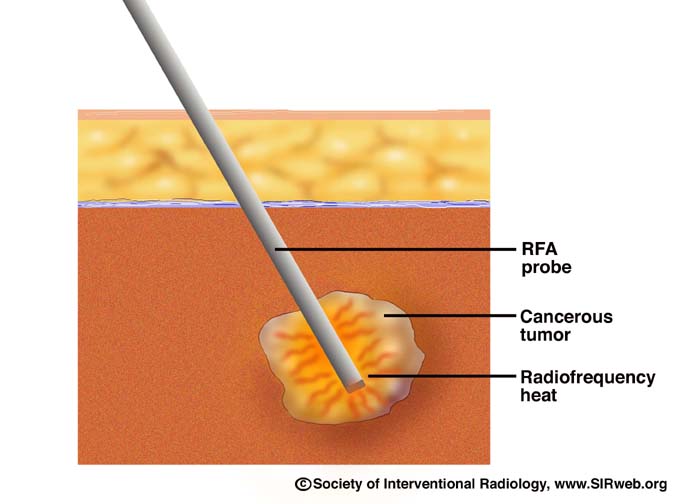 Percutaneous ablation of lung metastases, whatever technic is used, is feasible, with high local control rate, and acceptable complication rate. Although indications seem clear enough, validation through controlled trials is mandatory.
The PET/CT scans facilitated identification of gross metastatic lesions that were subsequently treated with SRT, which resulted in clinical improvement of the dog's neurological signs.
Written in our founder Jerry's voice, this article describes Jabba's experience with a lung lobectomy surgery to remove his osteosarcoma lung mets.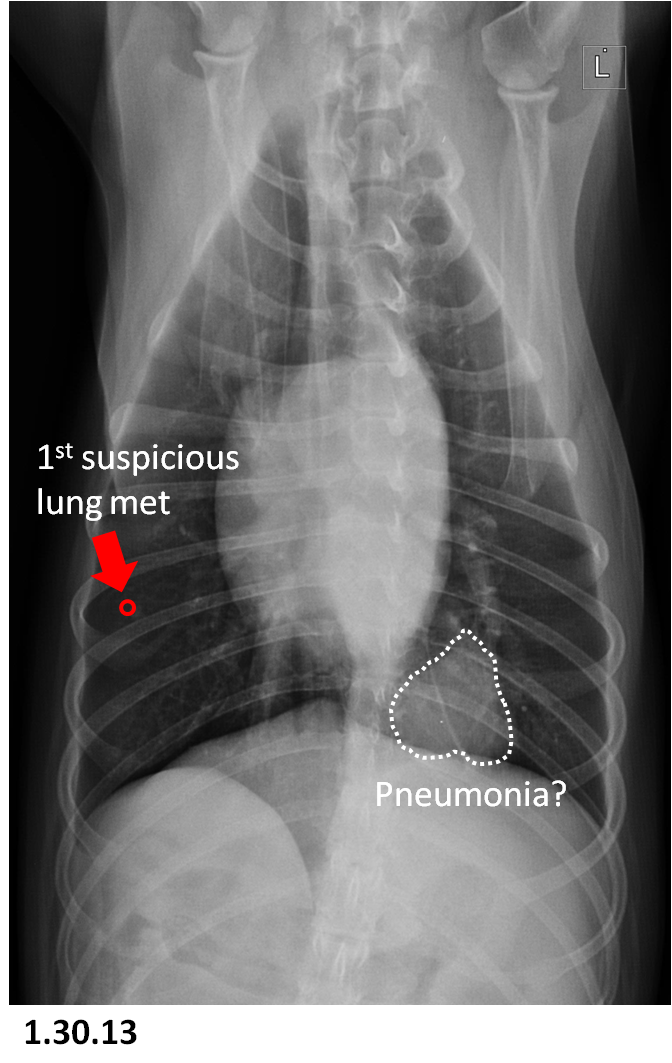 Do You Have More Lung Metastasis Treatment Ideas?
Please comment and let us know if you have researched other therapies that we missed here. Thanks for helping us all learn from each other.