The heartbreak of lung metastasis in Tripawds happens all too often around here. Many of our canine friends succumb to it, because most were diagnosed with osteosarcoma. This limb cancer is prone to spreading to the lungs. But the next time we get this bad news about one of our beloved members, try to remember there is hope. We still have options to achievie a "stable disease" state to keep the mets from growing.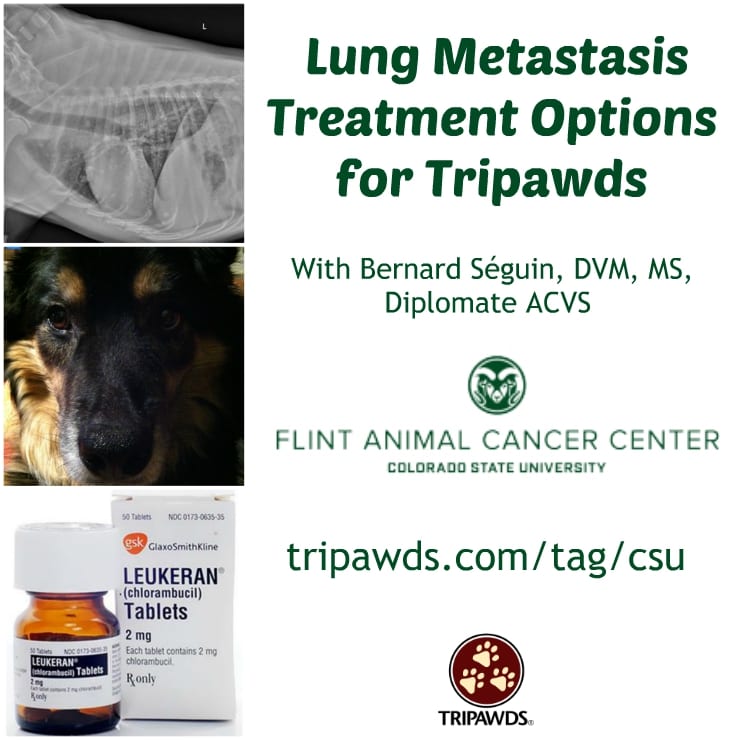 Read on to learn about lung metastasis in Tripawds treatment options. Here's today's final installment of our three-part interview series with Dr. Bernard Séguin, DVM, MS, Diplomate ACVS, ACVS Founding Fellow – Surgical Oncology and Associate Professor, Surgical Oncology at Colorado State University Flint Animal Cancer Center.
Catch Part 1 with Dr. Séguin,
Tripawd Chemotherapy Alternatives
Catch Part 2 with Dr. Séguin,
All About Bisphosphonates & Palladia
Current Options for Lung Metastasis in Tripawds with Limb Cancers
When our fearless founder Jerry was diagnosed with osteosarcoma lung metastasis (17 months after his amputation), we were given two treatment options. The first was to have him undergo a lung lobectomy. This procedure removes the section of lung where a tumor is growing. The second option was metronomic chemotherapy. This is relatively simple, oral medication treatment given at home.
We opted for the simplicity of metronomics. It gave us nearly eight more months of quality time together.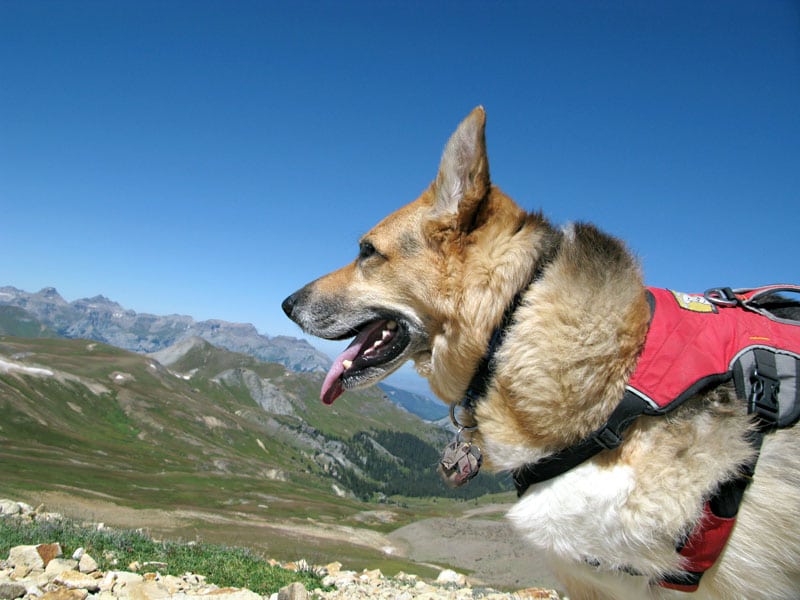 But that was back in 2008. Recently we asked Dr. Séguin to fill us in on any new developments in canine lung metastasis treatments. In the following video, he explains. You'll learn the most current thinking and techniques oncologists are applying when treating bone cancer lung metastasis in dogs (the primary species affected by it).
How is Lung Metastasis Treated in Dogs and Cats with Osteosarcoma?
UPDATE, 2022: Also see this 2018 study about metronomics :
Evaluation of metronomic cyclophosphamide chemotherapy as maintenance treatment for dogs with appendicular osteosarcoma following limb amputation and carboplatin chemotherapy
CONCLUSIONS AND CLINICAL RELEVANCE

Maintenance MC chemotherapy following limb amputation and completed carboplatin chemotherapy was associated with no increase in progression-free time (PFT) or overall survival time (OST) in dogs with appendicular osteosarcoma.

Cystitis was common in MC-treated dogs, and prophylactic treatment such as furosemide administration could be considered to reduce the incidence of cystitis in such dogs.
Transcript:
Treatment Options After
Lung Metastasis in Tripawds
Question: What options are available once lung metastasis has occurred?
Dr. Séguin: Unfortunately, it's very limited and we do not have a magic bullet for the time being. One option is actually maybe to remove the metastasis and there are certain criteria that we look for to find out if a dog is a good candidate. By that, I mean is the dog going to benefit from the surgery? So if the dog were to meet these criteria, then we can offer to remove them surgically and there's decent evidence to show that it can prolong survival.
You can also do radiation therapy. There again the type of radiation is important and the number of lesions is also very important. It's not applicable to every dog. We have to understand that it's a very precise or very narrow criteria where we believe the dogs are actually going to benefit from these treatments.
Then there's another treatment that we're currently looking at. It's a drug called Losartan and we're trying to find out if it's going to have a benefit and we're hopeful. But I would say there again unfortunately we don't have the evidence yet to really be able to say yes or no. We're currently in the process of testing it.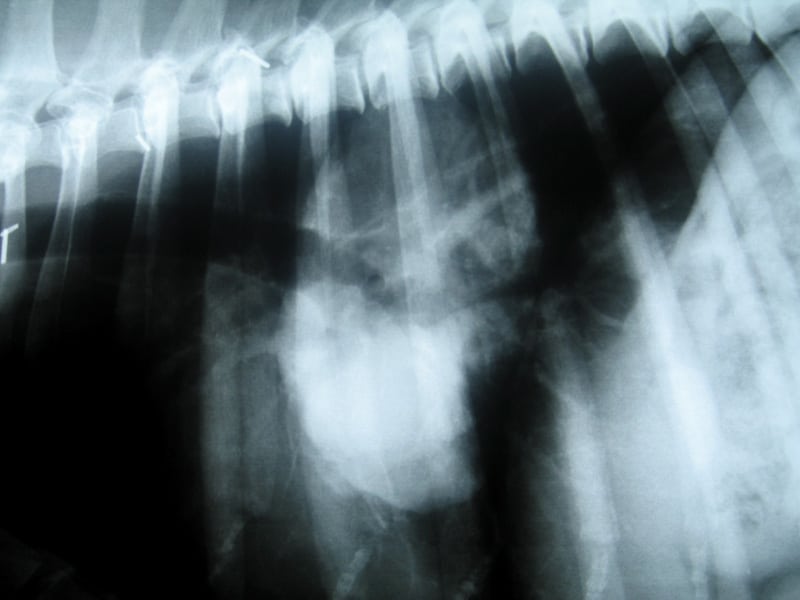 Question: What about lung metastasis treatments for cats with bone cancers?
Dr. Séguin: Cats with bone tumors typically do much better. On average, a cat will do much better than a dog, so much so that we don't recommend chemotherapy in a cat. They're going to live much longer than a dog. Again everything being on average.
Dr. Séguin: Metronomics for metastasis so far, the few studies that I've seen, it hasn't been helpful. So there again the evidence is what we call retrospective that I'm aware of and therefore there can be some weaknesses in that type of data. However, there's more than one study and they came to the conclusion that metronomics – and we're talking about Cyclophosphamide and what we call a non-steroidal anti-inflammatory drug. They have not been helpful in prolonging survival for metastasis.
Question: Is metronomic chemotherapy something that you would still recommend if somebody wanted to do it? Are you OK giving it?
Dr. Séguin: Yeah, I think it's relatively safe and I think it's important to educate owners as to what the side effects can be, to be watching for those, so that we don't make – give another problem to a dog. It wouldn't be wrong to offer it to a client, knowing that it's unlikely to be very effective. But if a client who wants to try, I think chemotherapy is very well-tolerated in dogs and the side effects in general are minimal. From that perspective, I don't think that we really are harmful and it might have a benefit.
But the reality is that for most dogs, it's probably not going to be helpful.
[End of transcript]
We are so grateful for access to the incredible oncology team at the Flint Animal Cancer Center at Colorado State University. Sharing this information with the Tripawds community is a precious gift for amputee pet parents seeking support when they need it most. Thanks everypawdy!
Learn more about Tripawd health and cancer care from our archive of interviews with CSU Veterinary Teaching Hospital and Flint Animal Cancer Center experts.