My trip to the Veterinary Cancer Care Clinic in Santa Fe, New Mexico, on Thursday was more like checking into a spa than seeing a doctor! I couldn't believe that I hopped into a place where sick dogs and cats go for help. Their cozy office was more like a comfy home, and not some sterile clinic. They even let dogs sit on the furniture! The staff was really friendly, and they gave me so much attention. All of a sudden, my cancer didn't seem so scary.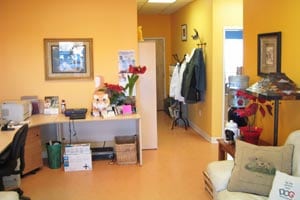 My oncologist was Dr. Mullins. She is so sweet, and one of the nicest vets we've ever met. As she did her exam on me, she found my tired bones and did something called "Reiki." Oooh, that was so nice! I fell asleep and drooled on the floor. Mom said she'd never seen me so relaxed. Nurse Kelly was great too, she gave me so much love.
The Truth About Metastases: It Doesn't Have To Hurt
Mom and Dad listened as Dr. Mullins went over my x-rays. She explained to them how there are clearly what looks like two tumors in my right lung. One is a solid large mass bothering my windpipe. This is probably why I squirm around in bed sometimes, sit up, and pant for a bit. I've been doing that for a while, so it's probably been there a long time. The other tumor is smaller and filled with air. This one might possibly rupture someday causing me to suddenly start coughing.
We don't know how fast either one of these things is growing, since there aren't any recent x-rays to compare it to. But we will when I go back for another visit in a month for some more x-rays, and hopefully more Reiki!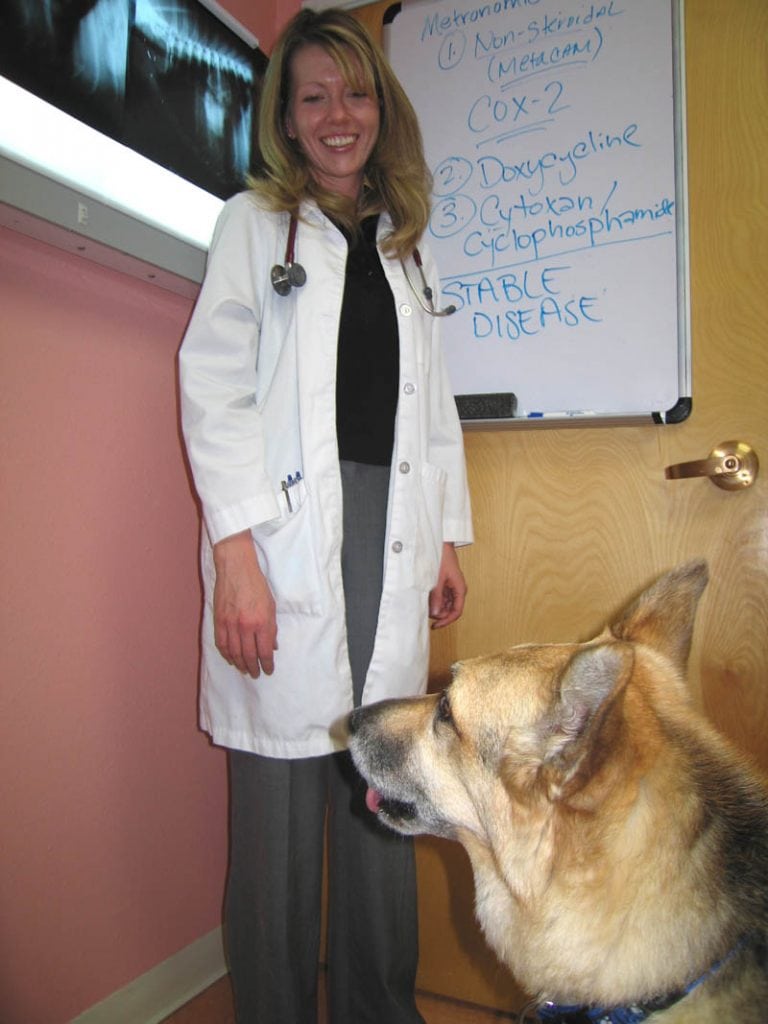 Mom asked what the prognosis is for a dog in my situation. Dr. Mullins was very honest, and braced Mom for the truth. I appreciated that. She said that without treatment, the average prognosis without any treatment is about two months, and with treatment, about six.
Poor Mom, she started crying and got really upset. But then Dr. Mullins started explaining how there is therapy out there that can stabilize this cancer, and make me feel good for as long as possible. She said that with something called the "Metronomic Therapy," there's even a chance I could beat the odds on my prognosis . . . again!
Then Dr. Mullins did one of the best things we ever saw a vet do. Instead of filling our heads with all sorts of big words, she took out a marker and slowly wrote out oncology treatment options on a white board. Can you believe that? She explained lots of different things, let us ask so many questions, and then went into detail about the low dose chemotherapy I will be on.
Later on, I'll tell you more about my specific Metronomic treatments, the clinical trial I was lucky enough to get into, and how my Mom is changing my diet a little bit.
Fear Not: Chemotherapy Can Be Compassionate
But for now, I just want to let you all know that my visit to the Veterinary Cancer Care clinic was the happiest day we have had since we got the bad news. It's so good to know that there are caring, down to earth vets out there who treat their furry friends like one of their own, and not some lab rat. Dr. Mullins explained how they aren't there "to pump dogs full of chemo" but to focus improving on our quality of life. If that means I get more Reiki treatments, then I'm going back!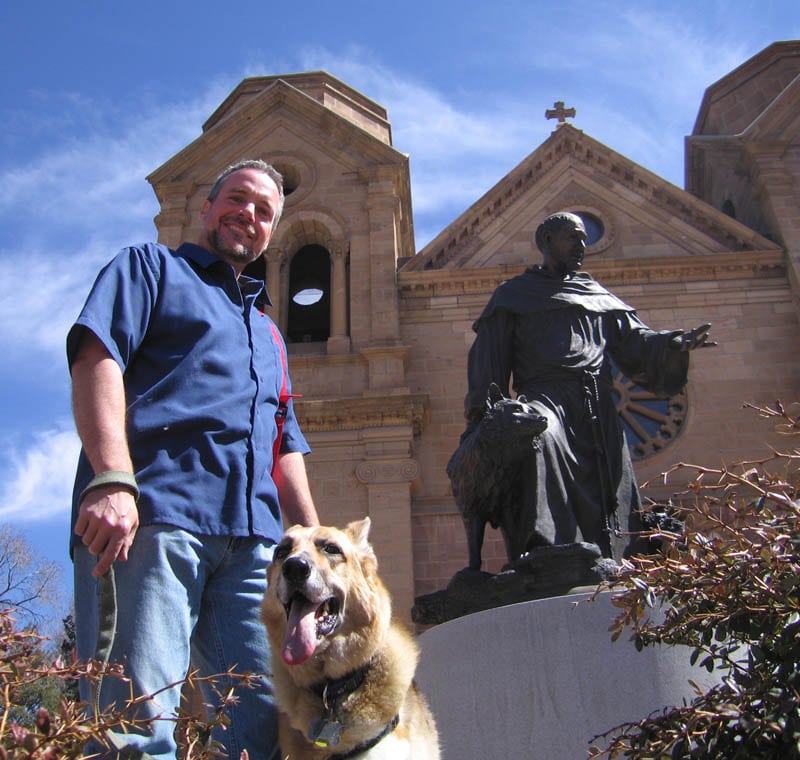 I know some of you out there have had bad experiences with oncology visits, but I want you to know that it doesn't have to be that way. Ask around for recommendations, and look for clinics that treat Dog Moms and Dog Dads with compassion and understanding. They are out there.
It's a new day. My Mom and Dad aren't so sad anymore, because the good people at the clinic helped them see that this stage of my cancer doesn't have to be so bleak or frightening. And if Mom and Dad are happy, I'm happy!