Update: The NATURE episode of "Why We Love Cats and Dogs" can now be viewed online. You can watch the entire episode, or jump to Parts 2 and 5 for Jerry's story.
Finally!!! We've been keeping this secret ever since last March, when I had my first Santa Fe veterinary oncology appointment …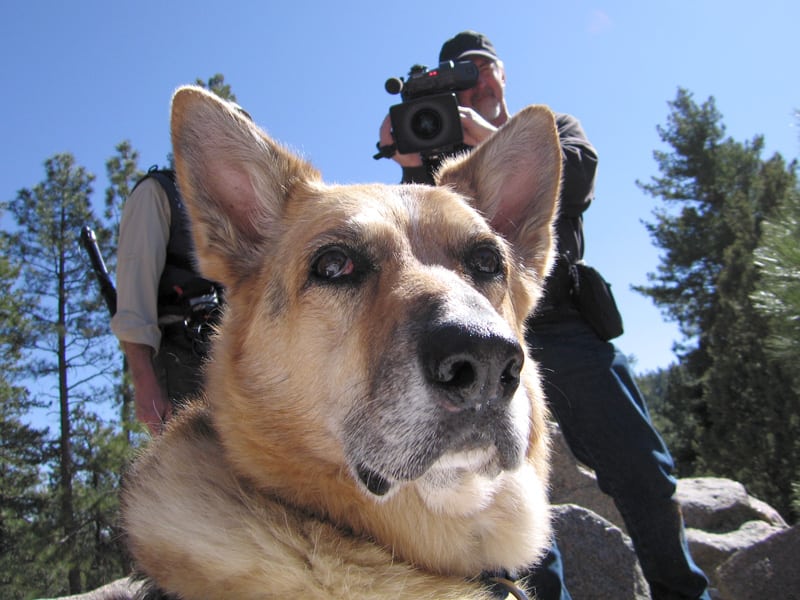 We are excited to announce the upcoming premiere of NATURE's WHY WE LOVE CATS AND DOGS airing nationally on PBS Sunday, February 15th at 8PM (check local listings) NATURE is produced by THIRTEEN in association with WNET.ORG for PBS.
We were met at Dr. Mullins' office by the show's wonderful producer and camera crew. They followed us around for a couple days to capture the incredible bond I shared with my people. Then when they heard I was getting sick on the ranch, they visited us again for some more quality time together on camera.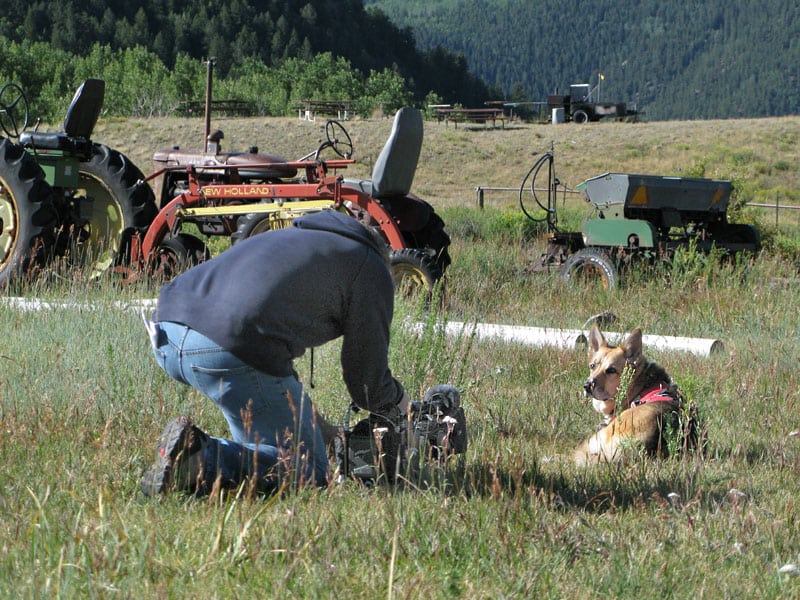 The program gets personal with animal behavior experts and pet owners to find out why people are so attached to their four legged friends.
Or in my case, three legged!
There should be a great deal of info as the airdate gets closer, and we'll be sure to keep you posted as we hear more. Tell your friends and mark your calendars!
My people are off to the TV Critics Conference in Los Angeles tomorrow where they'll be sitting on a panel when NATURE announces and previews the show. Stay tuned for more details or download the Nature Press Release PDF.
This is truly exciting for my people, but bittersweet without me. We owe it all to Luke at 2 Dogs 2000 Miles who told the NATURE producer about us. Puppy up my friend!