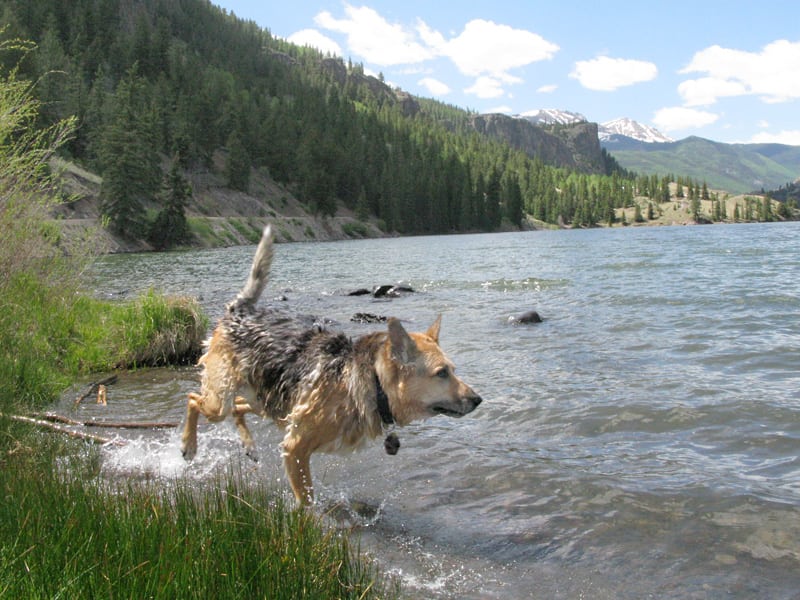 In June, my pawrents and I arrived at our summer destination: a real dude ranch, in the beautiful mountains of Western Colorado.
We're in a place called Lake City, and the name says it all! I get to swim in the lakes and rivers here, play in the forest, and best of all, bark and guard our RV from the many deer that eat grass in front of me all day long.
I'm pretty healthy, and the metronomic protocol is working great. The only side effect is that my stomach can't handle raw eggs with fish dinners anymore. But otherwise, I get around really well, and am just a little slower because of this pesky knee problem that gets aggravated by hard play. After a Tramadol with dinner, Mom and Dad give me lots of massages on my knee, with some castor oil heated by my Balla's Pain Relief Pack, and it makes me feel soooo much better.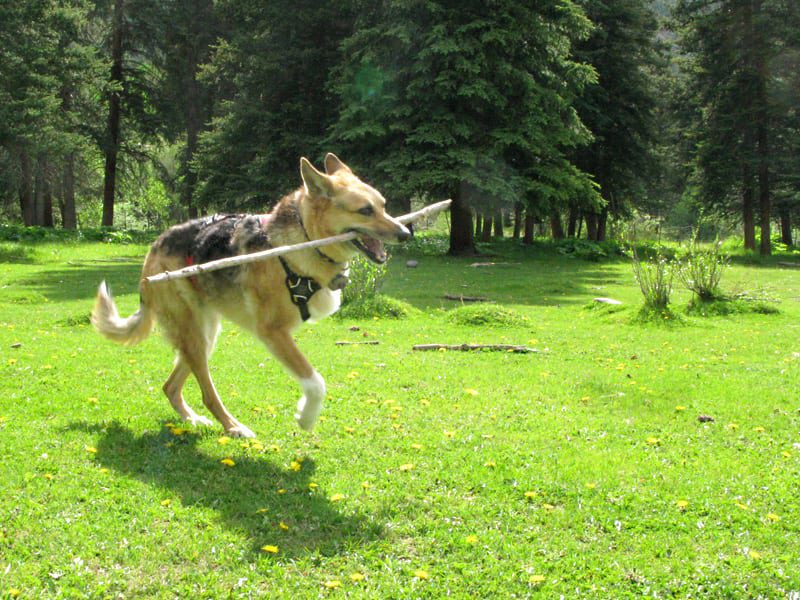 So if you're on vacation and want to have some fun with me, come see me down on the ranch!