Well, it's official: my metronomic protocol therapy is doing what it's supposed to do.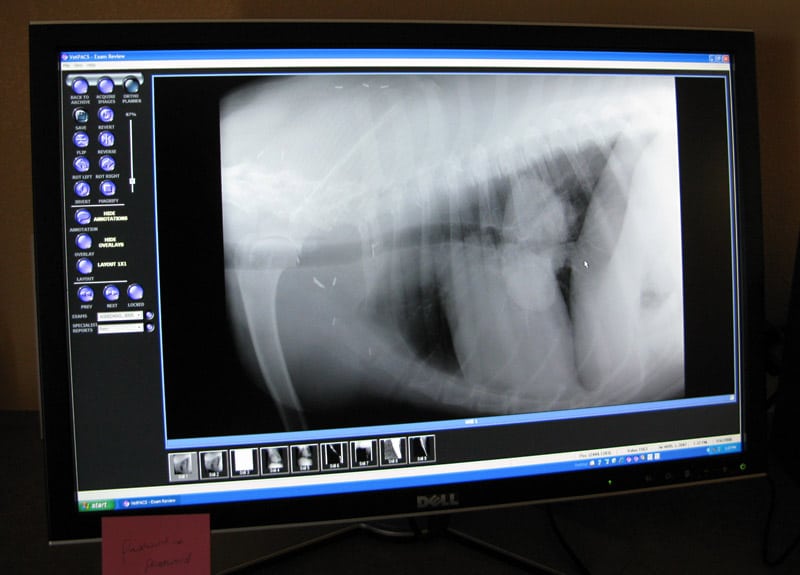 Last week I saw Dr. Mullins one more time before leaving New Mexico, and she gave us the great news; the chemotherapy is doing its job, and has shrunk those nasty lung tumors by ten percent! We were really hoppy to hear that, especially because we are on the road again, this time in Colorado.
So that was the good news. The less good news is that Dr. Mullins thinks I might have a partial ACL tear in my rear right knee. How I did that, I don't know. I used to play Frisbee a lot, and had a habit of falling on that knee, so it may have been there for years.
But lately I have been a little gimpier than usual, and Mom and Dad got worried because they thought the cancer might have returned in my leg. Well, it didn't, thank dog. But, I do have to stay medicated for a while, to keep me mellow so that I can heal. Mom and Dad are taking me on real short walks, and not letting me play hard, for now.
My health is good, overall, and I'm not letting the cancer slow me down. Even though these nasty tumors reduce my lung capacity by about 30 percent, I can run, jump and chase cats just like every other dog.
Did you know that dogs can live with only 50 percent of lung capacity? Just like you humans.
Meanwhile, I'm doing my best to stay mellow out here in Colorado, but dang, it's ruff. There's so many places to run and swim. I love it here!